The Visual Arts and The GD50 Chicago Weekend
"All we need is music, sweet music.
There'll be music everywhere."
- Dancin' In The Streets by Ivy Jo Hunter, Marvin Gaye, William Stevenson
Of course, there will literally be music everywhere in Chicago over GD50 weekend, but that's not the only type of artistry related to the good ole Grateful Dead that will be on hand.  There will be plenty of visual arts on display as well.  Here's just a few events that you should check out...
1.  PhanArt Presents "In All Good Company" - 50 Years of Grateful Dead Art - July 3-5
"In All Good Company" will be the largest exhibition of Grateful Dead inspired art to ever accompany a show. Presented by PhanArt, this special event is being held from July 3rd to July 5th at The Congress Plaza Hotel in Chicago, just a mile from Soldier Field where the Grateful Dead will be celebrating their 50th anniversary.
Admission for this event is FREE and will take place from 12pm to 6pm daily.  Art and memorabilia from the past 50 years will be on display throughout the weekend as the Dead's core four come together for their final show. Over 30 artists and vendors will be showcasing a variety of art from the Grateful Dead's vast career with many artists on site to discuss and sign their work.
Limited edition prints and pins specially made for Fare Thee Well will be available for purchase as well. The event will also feature one-of-a-kind clothing, accessories, tie dye art, books, and photography.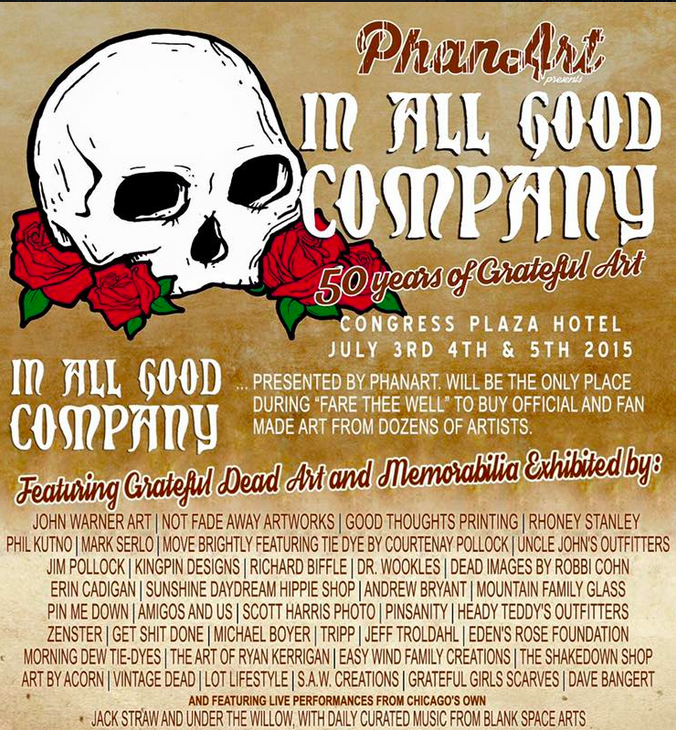 "In All Good Company" will include musical performances by Jack Straw and Under the Willow. A playlist curated by Black Space Arts will fill the air between sets throughout the weekend.
Summer Camp Music Festival is going to be on site as one of the exhibition's official sponsors and will be hosting a Make A Difference Drive to benefit a local charity, as well as The Mockingbird Foundation. Everyone who participates in the drive will be entered into a raffle to win free tickets to Summer Camp 2016, one of a kind artwork by Jay Miller of ReverbSoul, or a free ticket to the Grateful Dead's final show at Soldier Field that Sunday night. The exhibition's host, PhanArt, is an organization that brings together artists and fans by hosting special events that provide a unique opportunity to connect people with concert art. Within an exhibition setting, artwork can be displayed professionally, rain or shine, and fans can connect with the artists they love in a formal way. "In All Good Company" will be one of PhanArt's largest exhibitions to date.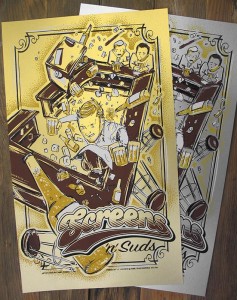 2. Ale Thee Well @ Galerie F - July 5th
Visual arts meets the brewing arts at the Ale Thee Well event at Logan Square's Galerie F.
Here, the focus is on screen printed posters, and some fantastic craft beers.
VIP tickets are offered for $50, allowing attendees early entry at noon and first shot at some of the limited edition prints, and includes your beverages.  Proceeds will benefit the National Multiple Scleroris Society and other charities.  If you can hold off until 2pm, the public is invited at a suggested $5 donation.
What can you expect?  Prints created specifically for the event from artists such as Jim Pollock, TRiPPs Prints, and many more.  Then there's the beer.  They will be pouring Chicago's own Revolution beers, as well as brews from Arcade Brewing, Pipeworks Brewing Company, Hardywood Park Brewing, and more, with the promise of some special releases just for the event.  Non-VIP guests will have access to these at $5 per.
3. All The Years Combine: Deadhead Treasures From The Grateful Dead Archive & GDTS Too, June 28 - July 5
Starting this Sunday and lasting all the way through July 5th, admission to Chicago's famed Field Museum (in the shadow of Soldier Field), will also get you access to this very special exhibition.
Materials will be sourced from the Dead's own archive and GDTS Too.
All The Years Combine: Deadhead Treasures From The Grateful Dead Archive & GDTS Too features material from every part of the Grateful Dead's career that document the special bond between the Grateful Dead family and their family of fans. Visitors will have the opportunity to see band and fan correspondence, decorated ticket request envelopes, newsletters, drawings, posters, tickets, backstage passes, and fan-made concert tapes.
A great option if you'll be in town prior to the shows, or want to slip out of the lot for a bit of culture, Deadhead related or otherwise.  Here's a sneak peak of the exhibit shared by @Pknot on twitter.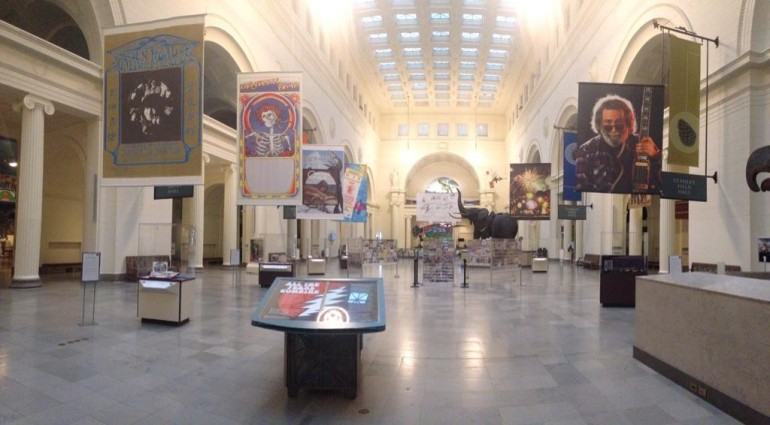 4. The Spontoonist at Block 37, Outdoor Public Installation
Jonathan Plotkin is a Chicago area cartoon artist who has produced an impressive installation at Block 37, the pedway at State & Washington in the Loop.
His goal: to interpret a variety of Grateful Dead songs visually. His 1o large panels depict "Wharf Rat", "The Wheel", "Deal" and more through "an old hippies eyes and ears."  Plotkin goes on to tell us, "As an old Dead Head (first show Yale Bowl July 31 1971) I see this as the culmination of a long and very interesting and fulfilling journey. Looking forward to the next chapter."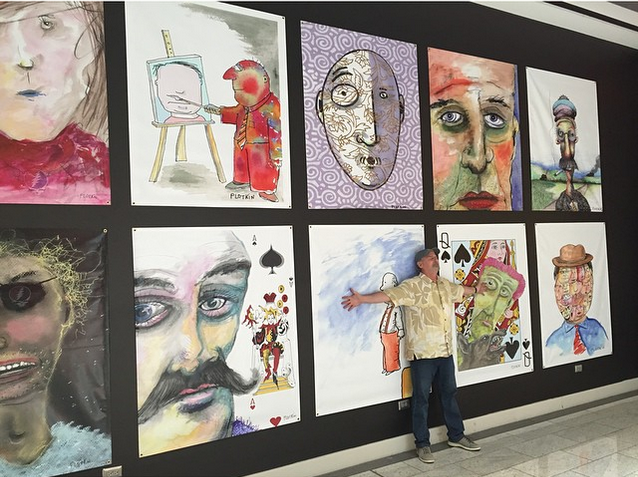 All of his art is available for sale as large panels as seen in the pedway or as limited edition poster size prints. Interested parties can contact the artist at worldaway@aol.com.
Contributing to this story: Carmel O'Farrell