Under The Willow Breaks Down In Tupelo, Seeking Help From Fans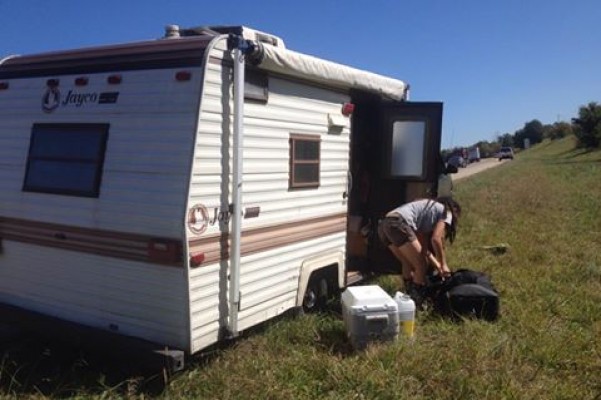 Every now and then, all of us get smacked around by a bit of bad luck.  When this happens to young bands on the road, without their support system and commitments to perform far from home, it can be an even bigger challenge.
Chicago area upstarts in Under The Willow make some great music, so when I saw that their run of Florida gigs was threatened by an RV breakdown, I thought I'd give their gofundme.com to get back on the road a little ink on the site.
I'll let multi-instrumentalist Hayley Skreens explain their situation.
Our trailer, affectionately named Tin Man, has been our home for many, many miles of touring. Earlier today Tin Man hit the end of the road. We are in Tupelo, Mississippi and need your help to get the show back on the road.

We've got a full schedule of shows in Florida that are ready to be announced. Tin Man carried everything we own and now we need to get the rest of the way to Tampa.

Tin Man was also our home and we need to find a new place to rest our heads at night. We've been in the market to buy an RV but weren't ready to make the purchase yet.

So with the breakdown we're asking for your help. We need about $12500 to find our new home. We've decided to go with Go Fund Me over Kickstarter or other crowd-source funding platforms because Go Fund Me lets us access the funds we need to get back on the road as soon as you contribute.

If we can reach our goal, we will release our upcoming Live EP as a free download. Thank you for your support and we can't wait to see you again soon!
You can give the band a few bucks or an encouraging word at their gofundme page.