Trailer: Straight Outta Compton - NWA Biopic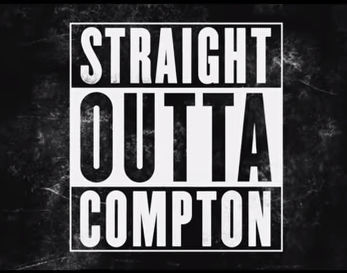 Musician biopics almost universally disappoint.  But I have to say, that this NWA biopic actually looks *gulp* good.
Produced by Ice Cube and Dr. Dre, this "red-band" trailer features an extended introduction featuring the original band members returning to Compton.  The sequence is especially poignant given the mind-blowing success that each of these men have achieved in the years since NWA disbanded.
Cube's son, O'Shea Jackson Jr., plays his father in the film and the great Paul Giamatti takes a role as the band's manager Paul Heller.  It is directed by F. Gary Gray, who directed Cube in his breakout film role Friday.
As always, it's hard to tell from a short trailer, but to these eyes the film looks equal parts, lurid, sensational, angry, gritty, sexy and real.  It makes no short work of the impact that this music, and its runaway popularity, had on both black and white culture in its wake.
Check it out.