Watch Andrew Bird's Music Video For A New Pornographers Cover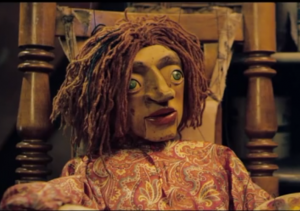 Last year, Andrew Bird covered "The Fake Headlines" from the New Pornographers' Mass Romantic. The song is featured on Good People Rock, a compilation of cover songs from various artists recorded for charity organization Yellow Bird Project.
A video was recently completed for the track, which features an elaborately-designed marionette plot, making for an extremely interesting watch, visually. Musically, the song features Bird alone, layering violin tracks beneath his vocals, adding yet another great cover to his repertoire.
Good People Rock is out April 14, and also features a previously released "theme song" by Tallest Man On Earth, which can be viewed here.
Watch Andrew Bird's "The Fake Headlines" below.