Watch Iron & Wine Cover Gwar's "Sick Of You"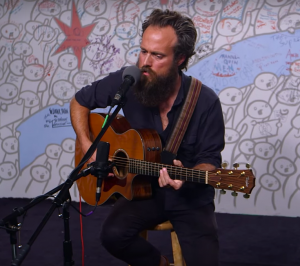 Iron & Wine's Sam Beam was the final contributor to 2015's A.V. Club "Undercover Series," where artists choose from a list of songs to cover live. As the year goes on, the choices become fewer, and songs typically get weirder.
Needless to say, Beam's take on the track strips the violent, visual-oriented song to a slow, folk ballad, creating a hilarious juxtaposition between the original and the cover. Better yet, GWAR make a surprise appearance at the song's end.
Watch the video below.