Review | Aqueous @ Martyrs' 9/17/16
By: Ryan Mannix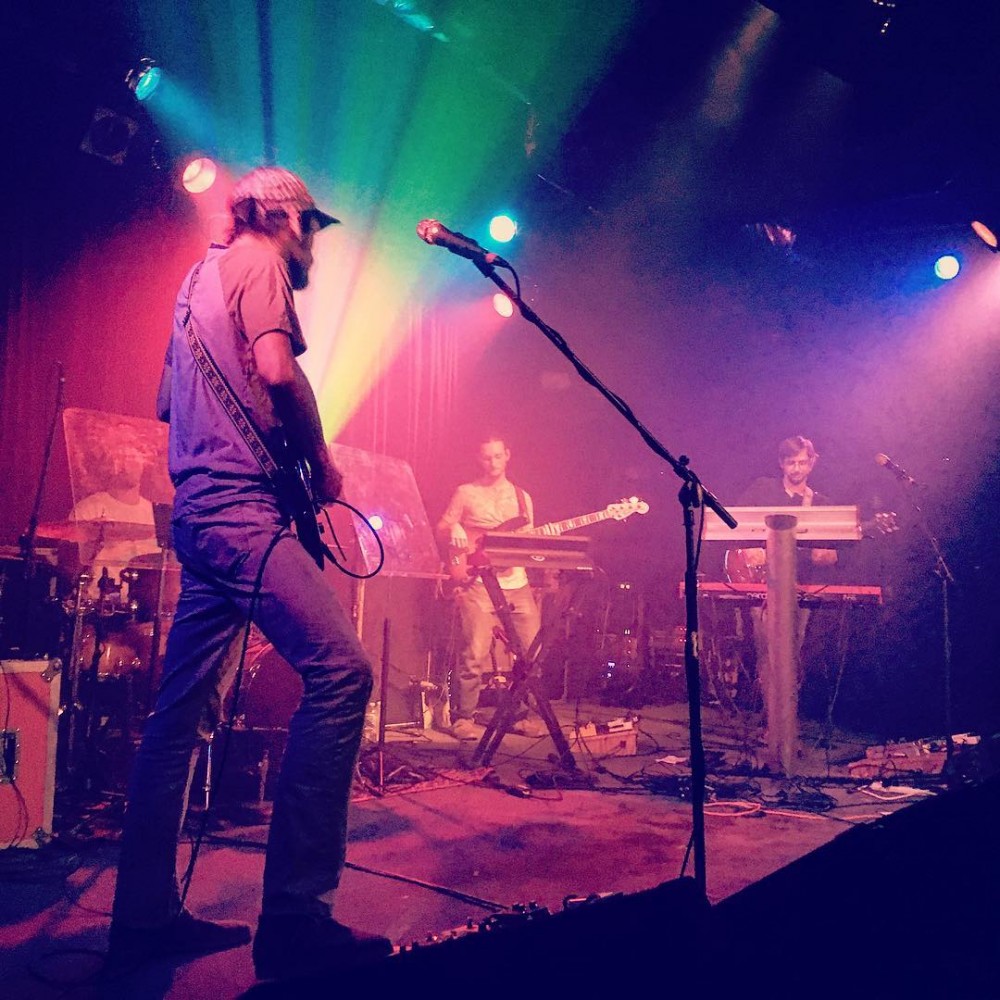 Photo via peapodmcgee Instagram
Buffalo natives Aqueous brought their self-described "genre bending funkadelic groove-rock, with soaring melodies" to Martyrs', for an extremely tight two hour party.
Perhaps the perfect venue for such an eclectic group, the band played to a much larger and more enthusiastic crowd than their trip to Mother's a few months back -- an exciting development for a group this talented.
After solidifying their drummer position, Aqueous has spent the summer jamming their way through the festival circuit. The long improvisations weren't as plentiful this time around, but the creative interplay between members was tighter than ever. Drummer Rob Houk latches onto guitarist Mike Gantzer's unique rhythmic feels, propelling the band into interesting sonic territories.
On Saturday night, the vibe was definitely about keeping things groovy and danceable, with bassist Evan McPhaden consistently locking in with Houk for simple, but solid funk. This allowed Gantzer and guitarist/keyboardist Dave Loss to weave in unique and spacey tones, focusing more on textures throughout the night, than playing a lot of notes.
This angle provides the group with its secret sauce -- if they continue to explore the noise-y soundscape side (while also keeping things funky), they will definitely lock down that "funkadelic" sound they are shooting for.  
Tunes like "Complex pt.1" may remind some of Umphrey's McGee, its script follows a playbook set by the improg stalwarts.  It starts with a mellow verse, but leads to a seriously heavy and anthemic chorus. Throughout their long, progressive, instrumental passages that connected most of the fluid set, hip-hop grooves took hold and allowed Gantzer to craft peaks amongst his melodic solos.
Inter-connecting newer tunes like "Numbers and Facts", and "Don't Do It", with covers like "Gin and Juice", created a set that had something for everyone.
The guys assured us they would be back soon, no doubt playing to even more people getting down to one of the fastest rising bands in the jam scene.