The Ghosts Of Notes Past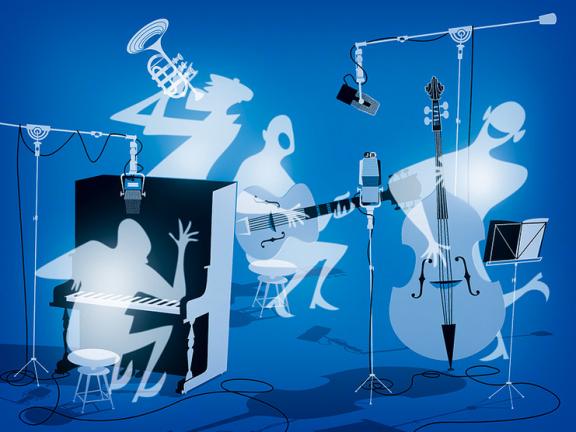 This edition of  Notes From The Jazz Underground was culled from the June 3rd broadcast.
This week's show was themed "Ghosts of Notes Past," and it was supposed to be all stuff that host Paul Abella had played on previous editions of Notes that deserved a second (or maybe third) listen. Instead, it turned into its own beast nearly immediately.
Here's are some of Paul's notes on this version of Notes:
"Jan Jan" has indeed been played before, but "Dr. Honouris Causa", "The Egg" and "Pithecanthropus Erectus" hadn't, and those three back to back made for a very long set that was pretty heady.

I think Keep Shelly in Athens needs more attention, the Chick Corea tune was by an in-between-the-official-rosters version of Return to Forever (with Steve Gadd on drums).  Vuelta Abajo was played awesomely by Spectrum Road (Cindy Blackman-Santana, John Medeski, Vernon Reid from Living Colour and Jack Bruce... definitely check out the video below), and the Joel Harrison version of Whipping Post (also in video form) is just flat out awesome.
Check out the full playlist, and some additional tracks below.
Spectrum Road - Vuelta Abajo
Joel Harrison - Whipping Post
Complete Playlist
| | | |
| --- | --- | --- |
| Track | Artist | Album |
| Jan Jan | Grant Green | Live at Club Mozambique |
| Dr. Honouris Causa | Cannonball Adderley | The Black Messiah |
| The Egg | Herbie Hancock | Empyrian Isles |
| Pithecanthropus Erectus | Charles Mingus | Pithecanthropus Erectus |
| The Rogue Superhero/Ready to Pay the Price | Keep Shelly in Athens | Our Own Dream |
| Bass Folk Song | Chick Corea | Return to the 7th Galaxy |
| Vuelto Abajo | Spectrum Road | Spectrum Road |
| Whipping Post | Joel Harrison | Search |
| Snake Dance | John Scofield | Uberjam Deux |
| Election | James "Blood" Ulmer | Odyssey |
| A Chance to Play Across the Shadows | Gang Font | The Gang Font feat. Interloper |
| Heavy Mental | Tim Berne | The Shell Game |
| Doing it to Death | Fred Wesley & The JB's | Funky Good Time |
| Freeway Jam | Jeff Beck | Jeff Beck with the Jan Hammer Group Live! |