Festival Watch | Taste Of Randolph
Festival Watch is a Tomorrow's Verse feature that breaks festival news into the facts that you need to know.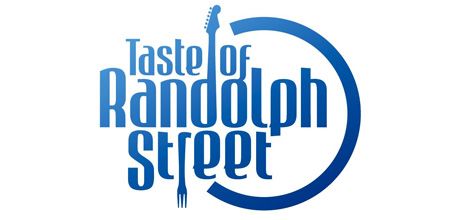 Taste Of Randolph – June 15-17
Headliners To Watch
The Devil Makes Three – California bluegrass and folk trio The Devil Makes Three are known for their raucous live shows, featuring an old time sound with the energy of a modern punk band, making them a perfect fit for a headlining slot.
Lukas Nelson and Promise Of The Real – After touring Neil Young, Lukas Nelson truly found his own sound. With newfound confidence, the band has become a force of their own, and will bring their roots rock sound to Randolph.
Chicano Batman – A band that only seems to get bigger by the year, Chicano Batman is a four-piece group that blends rock, soul, psychedelic, indie and more into a single, unified sound. Having gained a following primarily through touring, they're a perfect fit for this festival.
The Undercards
Moon Hooch – Brookyln's Moon Hooch has perfected a style of jazz fusion that's difficult to tie down, leaning primarily on saxophones to work through difficult compositions. Unique and mesmerizing, the band will perform a daytime set at Taste of Randolph.
Mondo Cozmo – Songwriter Josh Ostrander has gained a serious following from his catchy brand of soulful folk-rock, and his set at the festival should offer nothing but great vibes.
Natalie Cressman Band – Known primarily for her performances with Trey Anastasio Band, Dumpstaphunk, Lettuce and others in the jam scene, jazz trombonist Natalie Cressman will bring her own band to the festival.
The Lil' Smokies – Old time folk band the Lil' Smokies will bring their lovable live show to the festival as well, a perfect fit that highlights the acoustic side of the scene.
You Need To Know
Taste Of Randolph takes place on 900 W. Randolph St., right in the heart of Fulton Market's "restaurant row." There's a suggested $10 donation to get into the festival each day, but VIP tickets are available as well, and can be purchased here. In addition to the broad music lineup, the festival highlights local restaurants in the area, including Publican Quality Meats, Bar Siena, Belly Q, City Winery, and many others.
The Bottom Line
With a cheap suggested donation and a huge music lineup, Taste Of Randolph is a fantastic and affordable way to enjoy the summertime in Chicago. Throw in the addition of delicious local food and drink options, and there isn't much reason not to check out this street festival.
Check out the full music lineup below.