FESTIVAL WATCH | Taste Of Randolph Street 2017
Festival Watch is a Tomorrow's Verse feature where we break down festival news into the facts you need to know.
Taste Of Randolph Street - June 16, 17 & 18 - Randolph @ Halsted Street
Headliners To Watch: Dawes! They've transitioned from a perennial opener to a band that can headline "Evening With" and festival slots.  Get a little Southern California in Chicago.
Moon Taxi.  A solid daytime slot during last year's Lockn' Festival made us fans -- love to see what they do at night in the city.
The Undercard: Diversity reigns with a little slice of everything -- Head For The Hills (Colorado jamgrass), Soule Monde (that's Russ & Ray and from TAB), and two outstanding, under-appreciated funk bands (Organ Freeman, Naughty Professor).
Local Flavor: Singer-songwriter Donnie Biggins, Nasty Snacks, JJ & Dre and Growler will all represent Chicago.
You Need To Know: In one of the city's finest restaurant corridors, there's plenty of great eats (hence the "Taste") in addition to the bands.  Visit Denver is one of the lead sponsors and, yes, they'll be bringing along a scale replica of Red Rocks.  There's ususally a small donation requested for admission, but you can also purchase the VIP experience in advance.
Bottom line:  In its 21st year, it's a street fest that has outlasted plenty of bands and venues.  There's more to be announced so stay tuned.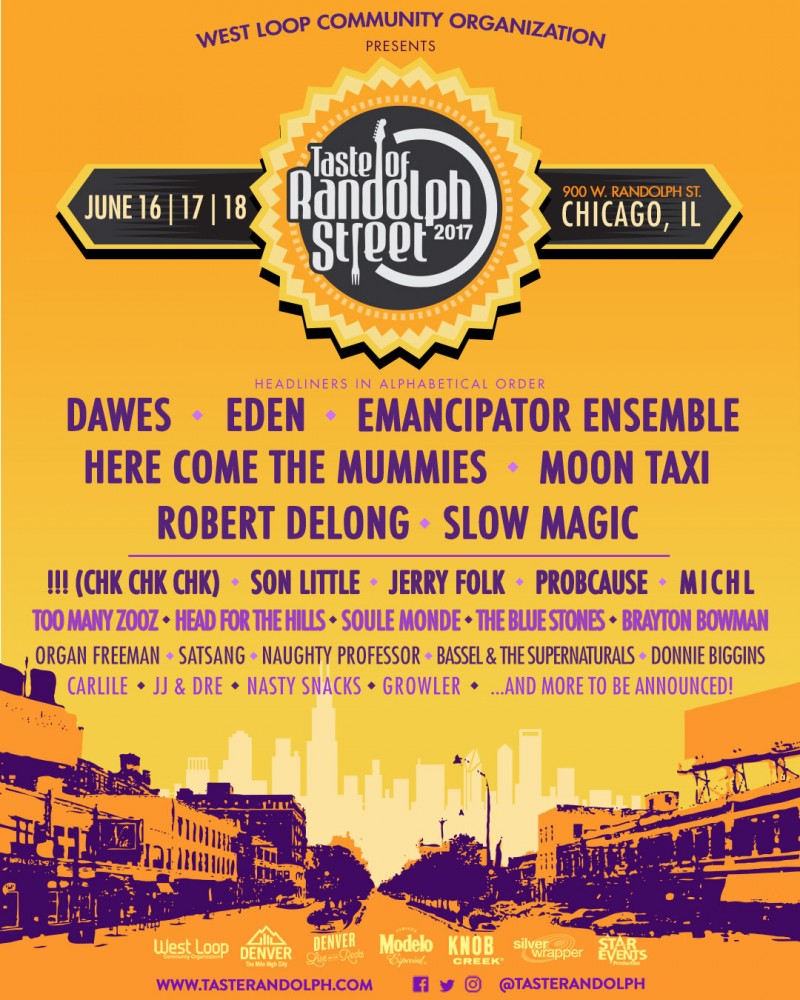 Watch: Dawes' full show from their March Indianapolis stop (via PAPER DOLLING FILMS ... Just live music.)