50 Years Of Pink Floyd: The Circle Is Completed
Reflecting on 50 Years of Pink Floyd: The Circle Is Completed (Part 3 of 3)
By: Matt Fricks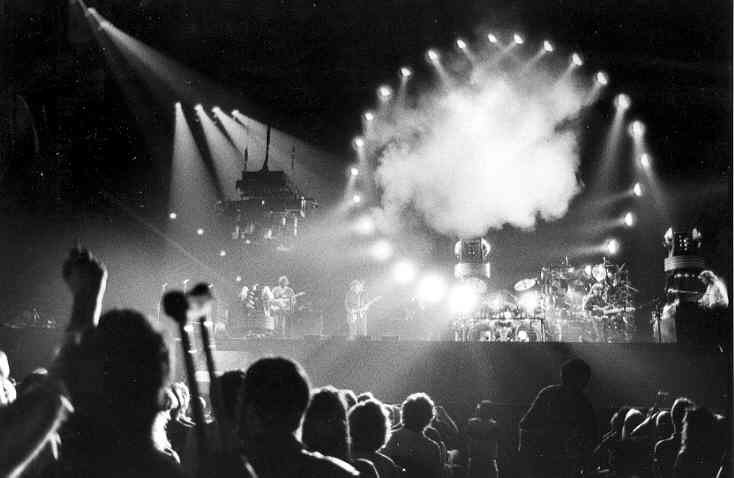 This is the third in a three part series in which Matt explores Pink Floyd's unique career over three distinct eras and fifty years of constant change.  It chronicles the internal and external forces that established them as one of the most singular voices in rock music.  Check out part one and part two.
The departure of Roger Waters after "The Big Five" era left many Pink Floyd fans wondering about the future of the band. Despite the absence of their primary songwriter, David Gilmour sought to continue the project alongside Nick Mason and reinstated Rick Wright as a full-time member of the group.
Following a bitter battle over the name 'Pink Floyd' and the songwriting credits, Gilmour and his newly-revived version of the group maintained huge success with several tours and two studio albums over the next ten years: A Momentary Lapse of Reason (1987) and The Division Bell (1994).
A Momentary Lapse of Reason was the first album to prominently feature Gilmour as the main composer and songwriter. Though he had heavily contributed to some of the band's key tracks on previous albums, he was never the driving author behind an album concept or theme. A Momentary Lapse of Reason is a reflection of it's release date – drenched in the revival of progressive rock in the late eighties. With Nick Mason featured on electronic percussion, the soaring ambient guitar of Gilmour, and Wright's layered synthesizers, the album came off as something more explicitly geared for stadiums in a live setting, with songs such as "Learning to Fly," "One Slip," and the extended album closer "Sorrow" – and that's exactly what happened.
The Gilmour-led Pink Floyd continued to tour large arenas and stadiums while Waters took to smaller theaters with his solo projects. Despite the fantastic lyrical depths and brilliant compositions from Waters, including 1984's "The Pros and Cons of Hitchhiking" that features Eric Clapton on lead guitar, Waters toured venues a fraction of the size that Gilmour, Mason, and Wright were playing.
This continued for quite some time, even after the release of The Division Bell seven years later. Gilmour led the band on another expansive tour that saw a live album/video release titled PULSE.  By this time the Pink Floyd brand had become something more than its members.  It was synonymous with spectacle and concept -- a larger than life, three dimensional embodiment of the music created during their most ambitious period as a band.
It was around this time that Waters released another somewhat-unrecognized masterpiece – 1992's Amused to Death, featuring another high concept, bolstered by intelligent lyrics about humanity's infatuation with media and technology.   Yet, the name "Pink Floyd" carried with it significant momentum -- the two strands of the former force coexisted.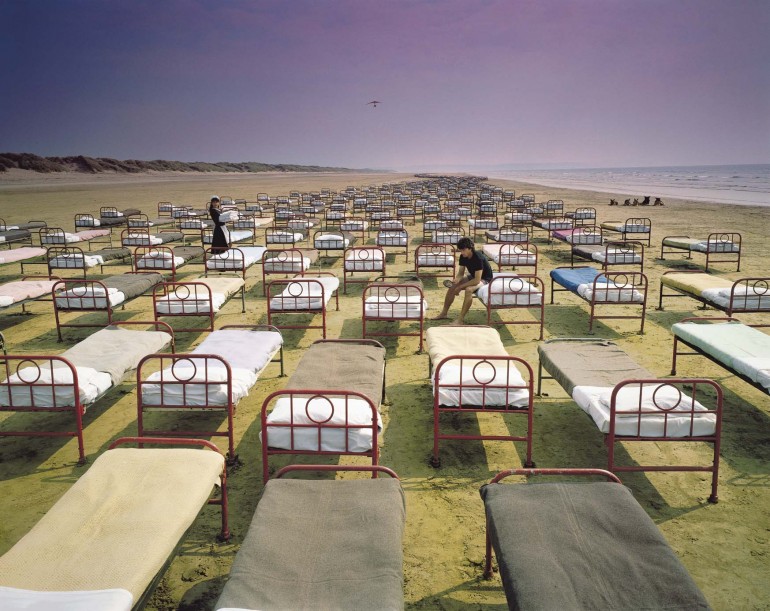 Though I strongly prefer the albums of "The Big Five Era," there are songs from both A Momentary Lapse of Reason and The Division Bell that I truly admire and appreciate, particularly "High Hopes" – the presumed final song of Pink Floyd's studio discography, featuring a towering crescendo of Gilmour on his notable lap steel.
But following 1994's PULSE Tour, the brand name of Pink Floyd became less active, and cloaked in uncertainty. Interestingly, as news about Floyd tapered off, fans began turning to Waters for their live fix -- for the grand spectacle that Gilmour had carried on without him.  His solo tours with his incredible backing band featured setlists that were loaded with Floyd classics and obscurities (since he wrote almost…uh…everything).
He toured The Dark Side of the Moon from 2006-2008 and revived the spectacle of The Wall from 2010-2013.  He even welcomed David Gilmour (guitar and vocals on "Comfortably Numb" and mandolin on "Outside the Wall") and Nick Mason (percussion on "Outside the Wall") to collaborate on a performance.
In 2014, Pink Floyd fans around the world were shocked by the announcement of a new studio album. The Endless River (2014) was originally leaked by Gilmour's wife on social media and many fans were incredulous. However, the truth was quickly revealed that Gilmour and Mason had incorporated past rehearsal sessions with Wright into a mostly-instrumental album.
I am a big fan of this album. A Momentary Lapse of Reason and The Division Bell suffered without Waters' lyrical contributions and the absence of words for the first seventeen tracks allows for the music to breathe and create some excellent ambient soundscapes. It is a very enjoyable listen and the final lyrics on the album's closing number, "Louder Than Words," is a very fitting close to the Pink Floyd discography.
Despite these incredible moments in the band's career, the true defining moment of closure happened on July 2, 2005 when the four members reunited on stage at the Live 8 for a one-off final performance that featured "Speak to Me," "Breathe," "Breathe Reprise," "Money," "Wish You Were Here," and "Comfortably Numb."
Waters noted the significance and emotional impact of being onstage with the other members after all of these years and respectfully mentioned Syd Barrett before "Wish You Were Here." This was the final performance of the classic Pink Floyd lineup: Roger Waters (vocals, bass, rhythm guitar), David Gilmour (vocals, lead guitar), Richard Wright (keyboards, backing vocals), and Nick Mason (drums, percussion). Wright passed away at the age of 65 on September 15, 2008.
From where I sit, I believe the Pink Floyd story has a interesting balance and remarkably, a real sense of closure. Just like their most recognized albums are highly thematic and often close with reprises of the album's opening tracks, the group's late period dynamics punctate the boundary pushing, progressive early days. From youth to maturity.  The peaks of stardom and popularity, bookended by instructed freedom and a sort of reserved majesty.  Despite the disheartening separation and devastating turmoil that was faced, nothing went unfinished or unsaid.
This captivating story may still not be over. It has been hinted by Nick Mason that more music is still out there, unheard and undiscovered. In conjunction with that, Gilmour and Waters continue to compose music with their solo projects. Who knows what is next for those involved with Pink Floyd. Maybe there is the possibility for one final performance, one final song, one final cut…