Roger Waters Details New Album "Is This The Life We Really Want?"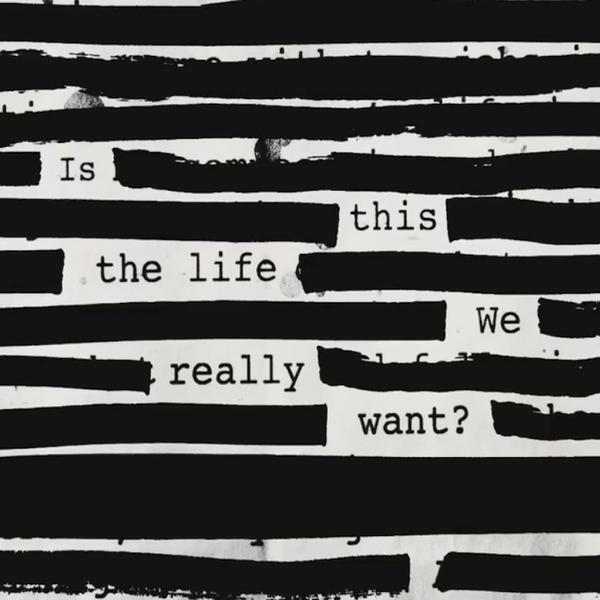 Roger Waters is gearing up to release his first solo album since 1992's Amused To Death. The Pink Floyd bassist has now given press additional details on the album.
The appropriately titled  Is This The Life We Really Want? was produced by Radiohead production mastermind Nigel Godrich, and will be released May 19.
A pairing certain to have progressive rock fans drooling already, Godrich is also credited for arrangments, sound collages, keyboards and guitar.
According to a new press release, the songwriting will contain "unflinching commentary on the modern world and uncertain times."
In a recent interview with Rolling Stone, Waters blasted Trump's use of federal finances on building up the nation's military, refusal to acknowledge climate change issues and more.
In the same interview, he revealed that Is This The Life We Really Want? is based on a poem he wrote in 2008, when the songwriter was "musing on the idea that possibly, if Obama won, things would get better."
This political activism should all come as no surprise, as Waters notoriously began incorporating images of Trump into performances of Pink Floyds' "Pigs (Three Different Ones)" at Desert Trip.
Read the new album's tracklist and watch his performance of "Pigs" below.
Is This The Life We Really Want?i
1. When We Were Young
2. Déjà Vu
3. The Last Refugee
4. Picture That
5. Broken Bones
6. Is This The Life We Really Want?
7. Bird In A Gale
8. The Most Beautiful Girl
9. Smell The Roses
10. Wait For Her
11. Oceans Apart
12. Part Of Me Died