A Double Shot Of Jazz Underground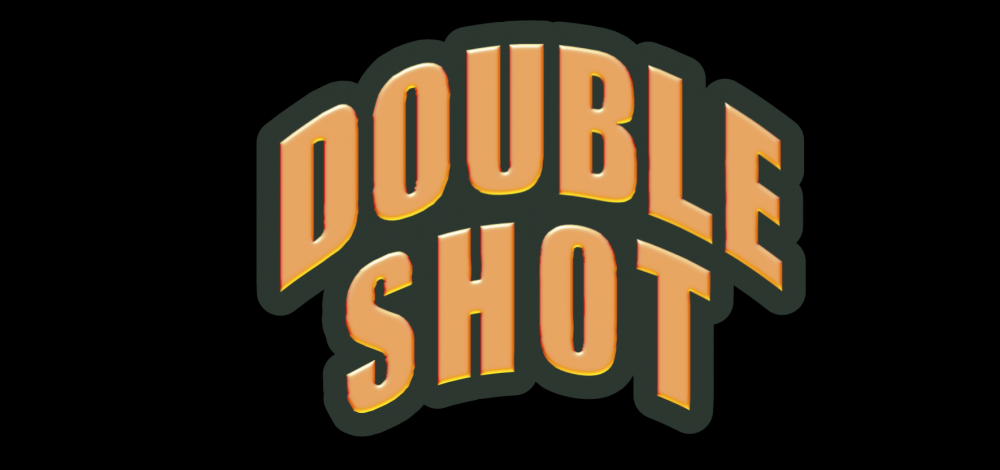 This edition of Notes From The Jazz Underground was culled from the June 17th  & June 24th broadcasts.
Ever since we launched Tomorrow's Verse, we've been playing catch-up with these NFTJU posts, so let's combine two of them into a huge Jazz Underground DOUBLE SHOT for your listening pleasure and get us up to date.
The 6/17 broadcast was a dedication to host Paul Abella's wife, Christina, with whom he was celebrating a big ten year anniversary that night.  Pretty much everything here had something to do with her, whether it was overt (Sonic Youth and Tortoise tunes... she's a big fan), or tunes that Paul has turned her on to (Karsh Kale, the RH Factor), or stuff that has a personal story behind it (the Bebel Gilberto cut came from a disc that both sides of the couple had while dating). 
So, was there any musical rhyme or reason to it?  Maybe not so much.  But does it all come from the place that all great music comes from, LOVE?  Absolutely.  Hopefully you dig it as much as Paul enjoyed did making it.
Programming note.  I many have shocked Paul by finding the DKV Trio stuff online (embedded below via bandcamp)... but for the June 24th broadcast we came awfully close to a first: an all Spotify available NFTJU.
There was really no theme to that one, just a bunch of great tunes, and a nod to TV faves Phish.  Here's some highlights:
Matt Jorgensen + 451 are stunningly good.  Here, they're able to take a mildly heady Coldplay tune and turn it into a really excellent jazz vehicle
Greg Spero is an excellent local pianist who has moved out to L.A.
Paul Wertico's disc, Impressions of a City, has more than a little hints of early 70's Pink Floyd.  
The two Metheny songs show off two of the great Methenyisms:  "Roofdogs" contains one of those moments where he rages just as hard as any rock star, and with Ornette, he completely gives himself over to what Coleman is doing and loses himself in it
The Theo Croker and Marcus Strickland are new releases that are right on the cutting edge of what's happening in modern jazz right now.
And of course, there are those two rather lengthy Phish jams smack dab in the middle of the show.  Abella was at both of these shows, though regrettably, we had to replace the Live Bait 11 "Stash" from a similar one from the same year.  Darn Spotify.
Full playlists are below.
Complete Playlist 6/17
| | | |
| --- | --- | --- |
| Track | Artist | Album |
| Pastor "T"  | The RH Factor  | Hard Groove  |
| Culver City Park  | Dave Douglas  | Freak In  |
| Love  | George Duke  | Feel  |
| Rise Up  | Karsh Kale  | Broken English  |
| Tillana  | Trilok Gurtu  | Crazy Saints  |
| Apti  | Rudresh Mahanthappa's Indo-Pak Coalition  | Apti  |
| Superstar  | Sonic Youth  | If I Were A Carpenter  |
| High Class Slim Came Floatin' In  | Tortoise  | Beacons of Ancestorship  |
| Sem Contencao  | Bebel Gilberto  | Brasil 2Mil  |
| In 3's  | Beastie Boys  | The In Sound From Way Out  |
| East Broadway Run Down  | DKV Trio  | Trigonometry  |
| Green and Gold  | Takuya Kuroda  | Rising Son  |
| Sketches in Red, Yellow, Brown, Black and White  | Roy Ayers Ubiquity  | Live at Montreux  |
| 38 1/2 | Irakere  | Grupo Irakere  |
| Elegua/Rumba Chevere  | Chevere de Chicago  | Secret Dream  |
| Our House  | Fareed Haque  | Deja Vu  |
Complete Playlist 6/24
| | | |
| --- | --- | --- |
| Track | Artist | Album |
| God Put A Smile Upon Your Face | Matt Jorgensen + 451 | Hope |
| March Eighteenth | The Grassy Knoll | The Grassy Knoll |
| Fly | Greg Spero | Electric |
| Let's Get Mashed | Zony Mash | Cold Spell |
| Arlmyn Trangent | David Binney | Balance |
| The Boss Needs To See You | Paul Wertico | Impressions of a City |
| Geometry of Murder | Pelican | Ephemeral |
| Roofdogs | Pat Metheny | The Unity Sessions |
| Song X | Pat Metheny & Ornette Coleman | Song X |
| Thank You, Boys | Jane's Addiction | Nothing's Shocking |
| Supera | Julian Lage | Arclight |
| The Divided Sky | Phish | Live Phish, Volume 12 |
| Stash | Phish | Live Bait, Volume 11 |
| Meditations | Theo Croker | Escape Velocity |
| Beeah | Medeski, Martin and Wood | It's A Jungle In Here |
| Alive | Marcus Strickland | Nihil Novi |
| Sissoko's Voyage | Marcus Strickland | Nihil Novi |