Album Reviews | March 2017 Releases
By: Alex Wood
Grandaddy- Last Place [3/3]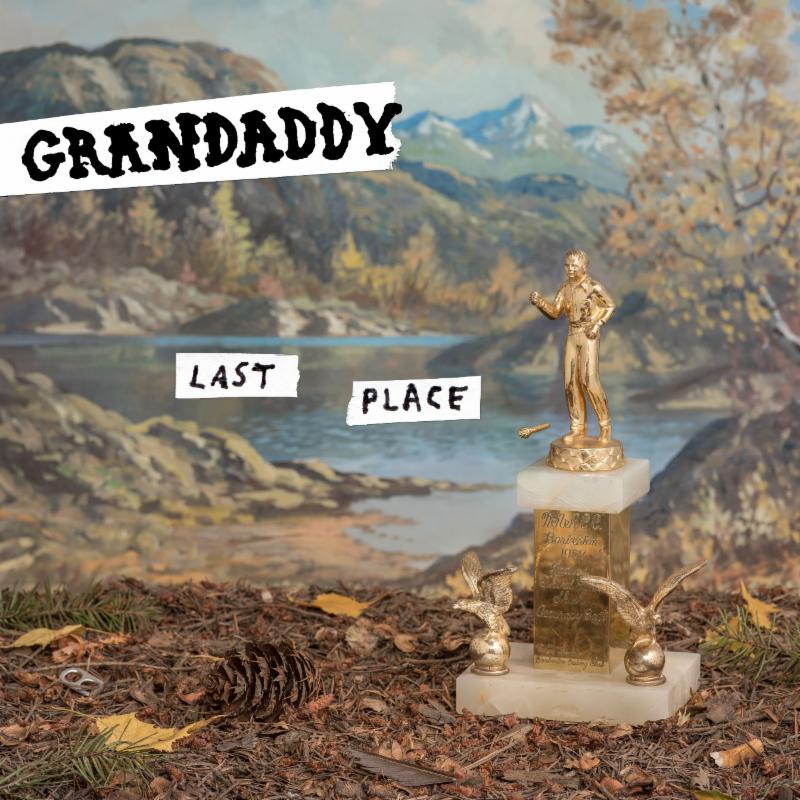 Jason Lytle's Grandaddy returned for Last Place, the band's first studio album in more than a decade. The record remains within the boundaries previously established on the band's older work, with layers of keyboards, swirling effects and a keen sense of melody. Lytle's lyrics are quirky throughout, but more personal and human this time around, and the production remains clean enough to handle the densely layered compositions. Last Place may not be the best work in Grandaddy's long and influential career in the indie scene, but it's ultimately a welcome return to one of the era's most underrated songwriters.
Temples- Volcano [3/3]
Temples gained a large following with their nostalgic brand of mid-60s psych on Sun Structures, but reach for something bigger and more creative on Volcano. Though the breezy 60s vibe remains, the band adds a far more modern touch, following the lead of bands like Tame Impala or The War On Drugs. An upbeat and heavily produced rhythm sections keeps songs together as layers of synthesizers wash over top. The vocals remain catchy and melodic, but the music never reaches the epic climax that listeners may desire. It's a solid album and a welcome change, but captures the band in a personality crisis of sorts.
Why?- Moh Lhean [3/3]
The indie-meets-hip-hop group Why? returns with Moh Lhean, an extremely clean but adventurous set of songs that revolve around Yoni Wolf's witty lyricism. Layers of keyboards and sound affects fall around more traditional instrumentation, Wolf's droning and sometimes-whiney lyrics always consciously rhythmic. The album arguably captures more beauty than the band's past work, boasting a confident sincerity throughout its kaleidoscopic 35-minute runtime. Hard to categorize and requiring repeated listens to fully digest, Moh Lhean has a little something for everybody.
David Bazan- Care [3/7]
Songwriter David Bazan has moved a long way from his early work as Pedro The Lion, with a prolific solo catalog followed by his devote fanbase. His most recent offering, Care, reinvents his sound yet again, embracing an electronic sound that is dense but downbeat, matching the darkness of his vocal delivery. Comparable to the more creative corners of the 80s synth-rock movement, the tracks sound deceivingly minimal, while the focused production quality and consistency throughout tell otherwise. The highly personal lyrics are clever without trying to be, Bazan's natural knack for songwriting as strong as ever. Another quality release in a massive discography of talent, Care continues to prove that Bazan is truly amongst the best.
Laura Marling- Semper Femina [3/10]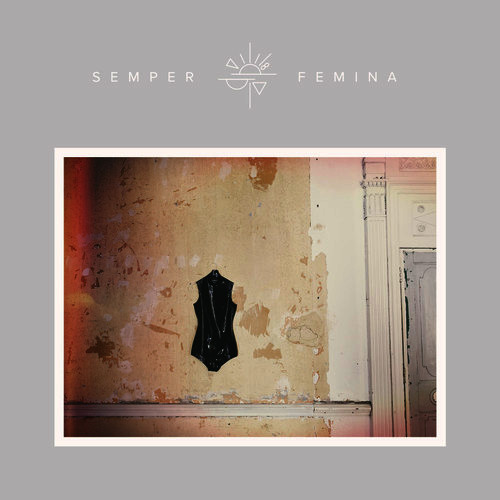 Esteemed British folk songwriter Laura Marling returns with Semer Femina, her sixth full-length record and most mature to date. Though remaining strictly within the limits of the folk genre, Marling brings a diverse number of instruments and sounds to each song, utilizing auxiliary percussion, upright bass, strings, background vocals and more to create a complex web of heartfelt musical backing. Her lyrics contain a gorgeous sincerity, genuine and observant, timeless and original. Semper Femina is, without a doubt, the best folk record of the year, and possibly the best of recent times. Marling continues to amaze, and Semper Femina is not a record to overlook.
The Shins- Heartworms [3/10]
Indie mainstays The Shins released Heartworms, their first record in five years and the first to be produced by the band. Despite the lengthy hiatus, the record feels less than fully realized, packed with ideas but lacking a clear focus. The catchy, melodic vocals still exist, and the lyrics fall in line with the band's quirky, older material, but the streamlined simplicity of past records is replaced by a splattering of instrumental layers. Keyboards, synthesizers, background vocals, horns, dissonant noises and auxiliary percussion combine in a dizzying mess, each song's changing sound eliminating any chance for consistency throughout. Regardless, Heartworms is a fun listen, and finds the band searching for new creative avenues to take their music after 15 years, a necessary step for a band of their caliber.
Damaged Bug- Bunker Funk [3/10]
Thee Oh Sees' side project Damaged Bug feels like an outlet for John Dwyer's strangest ideas, recorded alone by the vocalist with absolutely no attempt at accessibility. Bunker Funk, Dwyer's most recent full-length, continues the sound developed on past releases, combining odd synthesizer noises with a traditional rhythm section and the singer's distinctive, strange vocal delivery to create a weird brand of bedroom psychedelic music. Trippy and excessive, Bunker Funk is certainly an interesting listen, but may resonate most with fans of his other projects.
Hurray For The Riff Raff- The Navigator [3/10]
New Orleans folk-blues band Hurray For The Riff Raff grows up with The Navigator, an ambitious concept album about a Puerto Rican woman developing a sense of self in a big city. The album transcends the simplicity of past releases, both lyrically and musically, offering an extremely mature end product that explores a variety of genres throughout, ranging from folk to blues-rock to Latin influences. The vocals are beautiful and heartfelt, matching the record's overall sincerity, and the band plays together with incredible cohesiveness. Despite the complex ideas contained on The Navigator, the record has a breezy, natural simplicity that Hurray For The Riff Raff does best, making it a record that can be listened to casually or given full attention. A huge step forward for an already great band, The Navigator is a must-hear record in 2017. 
The Magnetic Fields- 50 Song Memoir [3/10]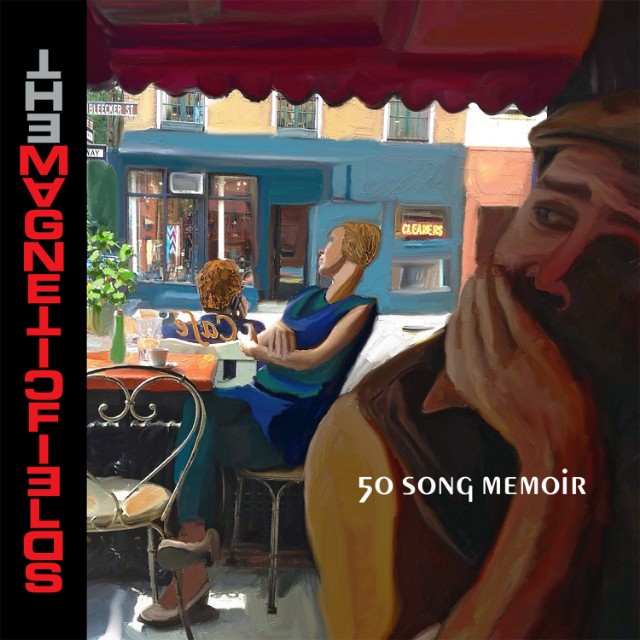 Stephen Merritt's always ambitious musical project The Magnetic Fields returns with 50 Song Memoir, amongst the band's boldest records yet. Merritt turned 50 this year, and wrote the songs to chronicle his life to this point, with each of 50 songs devoted to a single year he was alive. Surprisingly, the material is of a consistently high quality, with enough diversity to keep from growing boring or repetitive, packed with interesting ideas both lyrically and musically. The quirky songs range from simple ukulele tracks to indie folk to experimental, percussive bedroom recordings to horn-laden pop songs, always held together by Merritt's distinctive vocal delivery. Extremely ambitious but overall successful, the two-and-a-half hour record will stand in The Magnetic Fields' discography as being amongst the band's best work. 
Real Estate- In Mind [3/17]
Real Estate continues to focus on the same sound that gained them a fanbase to begin with, honing their songwriting and delivery instead of trying to reinvent their style. In Mind features the same formula fans have come to expect, combining layers of picked, clean electric guitars with a simple, upbeat rhythm section and a lackadaisical vocal delivery. It's clean and accessible in its production and composition, fitting easily into the simple "indie rock" tag. This isn't a criticism, but a simple observation. The album is easy to enjoy but hard to love, breezy and laid-back, and, honestly, good enough.
Depeche Mode- Spirit [3/17]
Spirit is Depeche Mode's first album since 2013, and finds the band in excellent form. Though critics primarily laud the band's 80s releases, Depeche Mode have released an impressively consistent string of records throughout the 90s and 2000s, a fact unknown to many. Spirit is a pure protest record, the songs focusing on the modern political climate, the band calling for a revolution, criticizing human complacency and government's inability to function morally. The dark negativity of the lyrics is matched by the music, which remains tied to the band's distinctive electronic sound, layers of synthesizers entering and exiting each composition constantly, creating a consistent but stimulating whole. Spirit is a great addition to Depeche Mode's discography and finds the band back with a purpose.
Spoon- Hot Thoughts [3/17]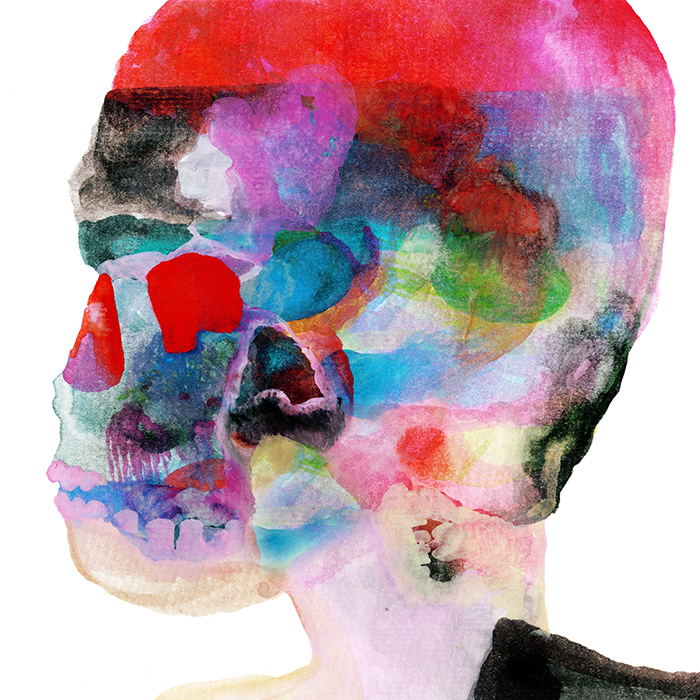 Spoon's discography is nothing if not consistent, though Hot Thoughts may be the first album to truly begin straying from the band's signature sound. Though the band had been growing more experimental in recent years, Hot Thoughts is definitely the next level. Utilizing melodic layers of pianos, keyboards and synthesizers atop more traditional instrumentation, the album has a distinctive swagger and sense of adventure that past works often lacked, the band sounding confident in its new delivery. Britt Daniels' vocals remain the same, a mid-range combination of singing and speaking, his sense of rhythm and percussive delivery fitting the music especially well this time around. The album is dense but not overdone, innovative but derivative, and, in truth, amongst Spoon's best work to date.
Conor Oberst- Salutations [3/17]
After releasing the stark Ruminations last year, an album consisting solely of vocals, harmonica and piano, songwriter Conor Oberst returns with Salutations, a companion piece that utilizes the same songs and more in a full-band format. The songs were already excellent, lyrically, but reach new heights with the folk-rock band, the compositions still anchored by piano but featuring guitar, accordion, background vocals, bass and drums. Though certainly not reinventing the wheel, the songs are of such a quality that fans will welcome the new recordings, and those unfamiliar with Ruminations may be better off starting with Salutations.
Tedeschi Trucks Band- Live From The Fox Oakland [3/17]
Live From The Fox Oakland captures one night of Tedeschi Trucks Band's excellent 2016 tour, and serves as a perfect introduction to the band's electrifying live show. Steeping in blues, soul and a classic rock sound, the record focuses on the group's incredible musicianship, from Derek Trucks' guitar solos and Susan Tedeschi's heartfelt vocals to the powerful rhythm section and blaring horns. The whole record plays like a party, and one that every listener is instantly sucked into. A variety of covers ranging from Derek And The Dominos to Leonard Cohen help maintain variety throughout. As a band that continues to reach new heights in the live setting, Live From The Fox Oakland captures an essential moment in Tedeschi Trucks Band's career, and will remain a relevant live release for fans and newcomers alike.
Gary Clark Jr.- Live North America 2016 [3/17]
Blues-rock staple Gary Clark Jr. released another live release, simple titled Live North America 2016, featuring songs pulled from different shows from last year's tour. Accessible but rocking, the songs capture Clark's innate abilities on guitar, his solos and riffs sounding unforced and soulful throughout. Upbeat rockers combine with minimal blues songs, offering the full range of Clark's back catalog, while a duet with Leon Bridges captures a rare, collaborative moment from the tour. Live North America 2016 is an incredible and enjoyable set of songs that fans will be happy to own, demonstrating how a live Gary Clark Jr. show can go far beyond the heights of his studio work.
Mount Eerie- A Crow Looked At Me [3/24]
Though Phil Elverum's music has never been particularly joyful, A Crow Looked At Me is, without a doubt, his saddest but most beautiful release to date. Following the death of his wife to cancer, which left Elverum the single parent of a one-year-old child, A Crow Looked At Me seems to simply chronicle what happened to the songwriter after. From the small things like picking up mail addressed to her to throwing out her toothbrush to the larger issues of answering questions from his daughter and taking care of ongoing plans, the album captures the darkness and emptiness left with surprising clarity. The music is stark and simple, the focus always on Elverum's lyrics, delivered with a mature sense of rhythm but a spoken minimalism. This isn't simply the best songwriting of 2017; this is amongst the best songwriting I've heard in my entire life.
Bob Dylan- Triplicate [3/31]
Bob Dylan returns with yet another album of Sinatra covers, this time offering 30 songs over three discs. His gravelly voice still attempts to croon, and his backing band delivers a generic jazz-meets-blues sound, offering little musically to hold on to. Though an occasional song transcends the mundane to land on beauty, the record as a whole feels tedious and rather unnecessary, thus only the diehard fans and collectors really need to own Triplicate.
Wire- Silver/Lead [3/31]
Influential post-punk band Wire are still going strong, with their newest full-length, Silver/Lead, redefining their sound yet again. Jarring, jagged, distorted electric guitars cut through the songs with an intentional darkness, the vocals delivered in an equally bleak style, often sounding like the later releases from David Bowie. Minimal but effective, the band's experience is evident in both the songwriting and performances, the songs sounding conscious but natural, as a whole. Fans of the band and newcomers alike will find much to love on Silver/Lead.
Phish- St. Louis '93 [3/31]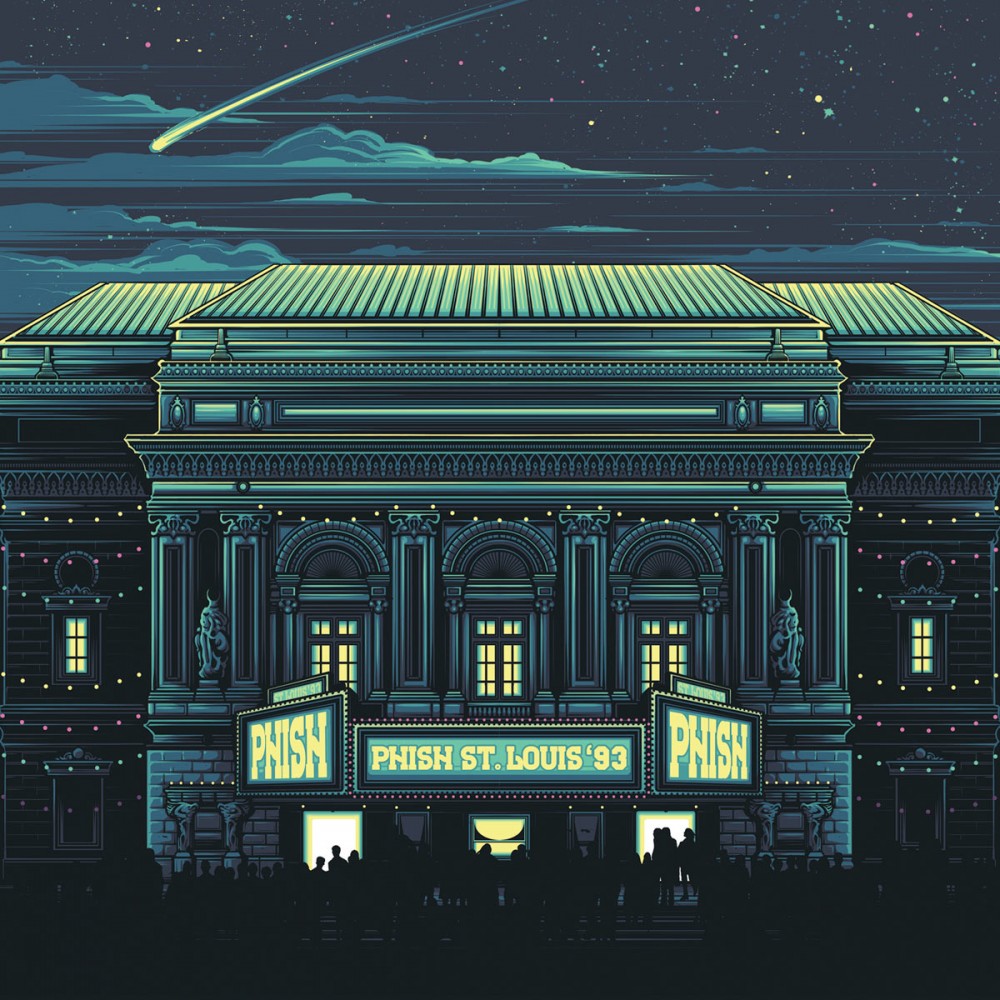 Phish's newest archival release, St. Louis '93, compiles the band's sets at the American Theatre on April 14 and August 16. Known as especially tight sets from the '93 tour, these shows are a must have for fans. The first show was known for Trey's friend Roger proposing to his now-wife before the second set, as well as a remarkable "Stash." The set is full of surprises, and the kind of setlist that, even on paper, will have fans drooling. The August performance was equally tight, coming in at a notorious point in their career, and contained a well-known "Reba." We don't need to sell you on these recordings; buy them.