Going Furthur In New York - Phil's East Coast Crash Pad
Phil always seems to bring the jams when he visits the Big Apple.  Maybe its because he knows he'll be chillaxing at his sweet Soho second home.  At just a touch shy of $1.8 million (indications are that this was a cash transaction), this condo is nice "home away from home" in the city.  It's convenient that the tour ends here, perhaps he can spend some time feather dusting and shaping up the place before the holidays.  Here are some details from a 2008 article in the Observer...
According to a listing, the  1,500-square-foot apartment has 12-foot ceilings, a triangle-shaped  office off the bedroom, a marble bathroom, north and west exposures and  an open, windowed chef's kitchen. In case that kitchen isn't perfect,  Mr. Lesh's new apartment is above a restaurant that serves a $26 gulf  grouper (with oyster mushrooms and a sweet onion sauce) and a  slow-roasted Long Island duck leg (with honey poached rhubarb) for  $24.75.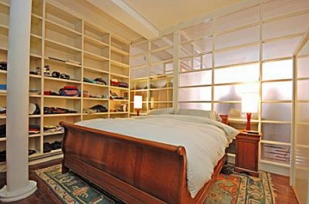 Need proof of Phil's recent New York prowess?  Just check out audio the two night Brooklyn run from June.
The Furthur twitter feed just posted a couple of shots of Phil and Jill skating in Central Park.