Jim Pollock's Trey Anastasio Chicago Theater 2012 Print
We're lucky to call Mr. Pollock a Chicago area resident, especially if it means badass Chicago-centric posters like this official one for the Chicago 2012 TAB Show and his amazing work on Chicago 94 packaging / poster that he's really put his heart into.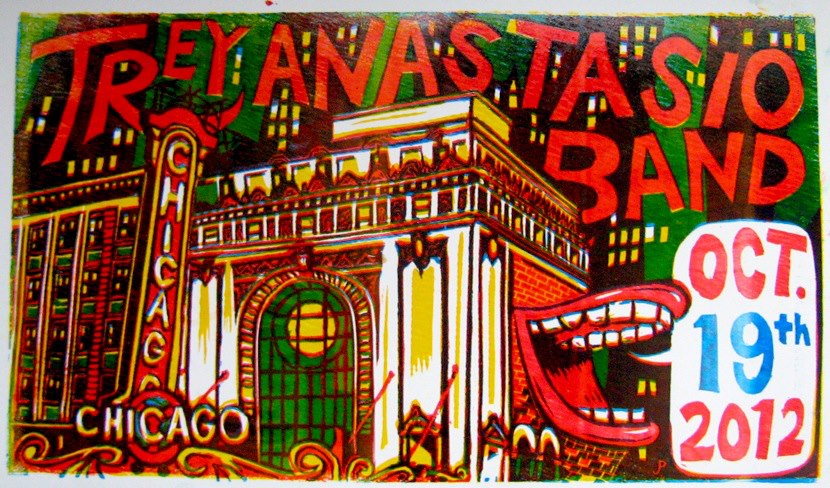 Limited run of 300 of these 13x23 prints at tonight's show.  See you there.