Keeper Of The Flame: The Barn's Melvin Seals Interview
As the self-proclaimed "Keeper Of The Flame", Melvin Seals is committed to honoring the Jerry Garcia Band songbook and carrying it forward through performance.
Deliberately crafted with songs that span decades, songwriters, and styles, and with only a handful of overlapping tunes from the Grateful Dead's vast repertoire, it is no wonder that fans consider these tunes to be distinctly Jerry Band: timeless, authentic, dripping with everything we loved about Garcia.  Whether by selection, arrangement, or performance, the songs themselves have taken on a certain quality, blurring lines of genre and origin, tapping into something that defies classification.
Even Melvin himself, who provided the keyboard and organ complement to Jerry Garcia for over a decade, admits "of course, you know the Dylan songs, The Beatles, The Rolling Stones...  Some of the other ones, I don't even know where they came from.  I'm not even sure about which songs Jerry wrote."
It is with this in mind that I spoke with Melvin about what it means to be the steward of this catalog -- to put it into the context of his career as a musician and his experiences with his fans.  I wanted to get to what is at the root why these songs continue to be important and take the opportunity to ask about specific songs in this diverse repertoire.  For those of us who have been enlightened, the flame burns on.
You've now spent as much time playing this music without Jerry than with him.  How has your relationship with the songs changed? Either the music or the experience?
When I was playing these songs with Jerry, I didn't get into them quite like I do now.  I didn't know the lyrics -- I didn't have to know them.  My job was to learn the music and what they wanted me to play.  That's all I was concerned with.
Now, I'm the musical director of the band.  The singers and musicians that I bring in, I need to make sure they are doing it right!  Singing the right lyrics, playing the right chords.  In the past, I never had to pay much attention to the guitar intros and what Jerry was playing.  Now, I have to evaluate it to make sure the band is hitting the notes and capturing the style.
That allowed me to get into this music much more, go deeper into the songs.  I'm on top on everybody -- I want it right!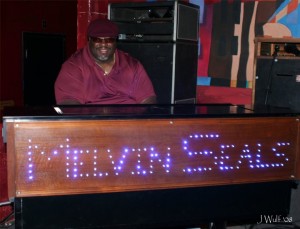 Can you talk a little about the role rehearsals play in that?
When I first got into it with the Jerry Garcia band, we had very few rehearsals.  Jerry liked it raw.  He didn't want you to know it too well.  He didn't want to define things in rehearsal and pin down parts.  All he really wanted to do was give me the structure of the chords and how it goes.  He never once told me what to play.
In fact, he didn't want me to hear keyboard players that had played with him previously, Merl Saunders and others.  When I first came around, one of the first things I said was "let me hear some of that."  He didn't want me to hear one thing; wanted me to improvise what came out of my heart and what was in my mind.  And he was right.  If I heard somebody else, I'd probably want to adapt what they were doing.
In rehearsal, he gave me a chord chart, showed me the choruses, the ending.  I just had to play what that song meant to me.  If I would have rehearsed a lot, I might have over-thought what I would do on the song.  The way we did it, it was pretty much open every night.  I didn't know what I was going to do.
When we'd go to introduce a new song, we'd learn that song at soundcheck.  We'd piece together some parts, then we'd play it that night.  That's how fresh it was!
Now that you're in charge, is there a similar approach?
Well, I do have to make sure the guys that play the Jerry role do get it right -- it's different in that we are emulating the Garcia Band.  We don't rehearse a lot, but we do try to get the essence of how Jerry would have played it as much as possible.   I still do what I do, but we've got to work it out so that everybody is clear on their parts to get that sound.  But once we got it, we don't go over and over… we just make it happen on stage.
You've been a part of a number of non-JGB projects, too.  How is it that you consider other music alongside this repertoire that is so beloved?
I do a lot of things that even some of my bigger fans might not be aware of.  I play a lot of jazz gigs.  I do some R&B and funk gigs and have my place there.  I've always played a lot of styles of music and been interested in multiple things.  Of course, I made my career playing with Jerry and for the Deadheads.  But, I've kept a lot of connections with other musicians.
I'm like Jerry in that when you play a certain type of music for so long, you do want to explore other things, to get out the other styles that you're capable of doing.  I'm getting ready to work on a solo record that will be totally different than Jerry music.  I figure I can do these things and want to have something I can leave behind.
Is that going to be original?
Yes.  My original music all written by me.  If the door opens for me to go out and perform that, I will, without walking away from the Garcia catalog.  It helps to just be able to play other styles and have a balance.
I've even done opera and classical which I don't have a chance to explore that often.
So by working with a lot of musicians your range has expanded?
Actually, I started out doing that other stuff.  The Jerry stuff came later and I had to learn it.  Before I got with him, I was doing Broadway plays and show tunes: Lambert, Hendricks & Ross, working with Oscar Brown Jr., a number of blues and jazz artists.  Especially gospel, which I both produced and played.  Once I got with Jerry… BAM!  That's most of what I've done for thirty years:  15 years with Jerry, and even after his death I'm still "with" him and his music.  It takes so much of my time, that I don't get to make other music permanently.
But every now and then, the opportunity does present itself.  I recently did a couple years with Steve Kimock.  That's a whole other style that I enjoy playing.  It's a form of release for me.  The satisfaction of being able to express everything that I've learned.  I like doing that.
I want to discuss some specific songs.  I'm hoping to get a little background on how they got worked up and how you perceive them.   The first is one of my all time favorite Jerry Band tunes:  "Shining Star"
That's a Motown song and I'm not even sure who did it first; it was so well received with the Jerry Garcia Band.  We currently don't do it much, but we do know it.  I think because we have so many slow songs.  Jerry did a lot of medium tempo and slow songs.  People that come to see us now aren't necessarily the older Deadheads, it's also the kids that grew up hearing the music in the house:  18, 25, 30 year olds.  With that kind of audience, I can't do what Jerry did and play all those slow songs back-to-back!
Shining Star was so long and slow.  I pull it out every now and then, moreso when I get a request from the audience.  But that is just one of the most beautiful songs I've ever heard.
Another long one is "Don't Let Go", which tends to break away from structure from the song…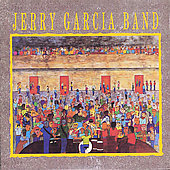 That's one that can, and does, go anywhere!  It's not structured, it is open for a jam.  It can also be really long… I guess all the songs are long!
There's not a lot of short ones!
[Laughs].. I'm starting to realize that now!  In "Don't Let Go", the jam can be twice as long as the song is, or more.  That one gets a bit more play since it's medium tempo -- it's a pretty regular song that we play for those that just want to get lost in space.  We can go there and anything can happen.  Sometimes, we don't even know where the beat is anymore, we just have to go out and find it again.
We'd get so far out there, a number of times Jerry would just take it into "Sisters and Brothers", we didn't even try to end it.  It got so spacey and so loose, he'd just start the next song.  And that's the fun of that song, to see how far out there you can get.
"My Sisters & Brothers" is such a unique blend of gospel and rock.

That song, even with the Garcia Band, was kind of like the anthem.  Jerry liked to do it every night – always in the set.  And it is the one song that I continue to all the time.  When you hear that, it usually means it's the next to the last song, and we're gonna wrap up the set.
There are lots of songs in the repertoire that have a gospel feel, flair, or even lyrics, but that is the only gospel song that we do every night.  The fans seem to really look forward to it.  They request it -- as if we're not going to do it -- but of course we always work it in.
It's such an uplifting song with such a great message and inspiring music, that isn't such a surprise that audiences gravitate towards it…
Yeah they do.  It's interesting when I see folks that are so hungry for gospel.  That's not as deep into the gospel as I've heard and can play, but when they hear that -- after the whole performance filled with rock, reggae, jazz, blues -- they go into a kind of church moment.  It's a spiritual thing and they seem to grasp for that.  "Make it to the Promised Land."  It's about hope.
How about "That's What Love Will Make You Do"?
That's a great soul song.  That's one song that I actually lead.  I didn't do it with the Garcia Band, but since Jerry, that's the only song that I'll lead in the band.  A good, groove-oriented song -- rhythm & blues with a little funk background.  It is on the set list most of the nights.
What about "Ain't No Bread In The Breadbox"?  Where did that song come from?  I don't know if I've heard it recorded by anybody except Jerry, but I know it's not a Jerry tune…
When I got to the band, that was one they were already doing.  It is written by a local musician who had just recently passed away, Norton Buffalo.  Have you ever heard his name?
I've heard the name, but never made the connection.
He played harmonica and sung a little bit.  Jerry heard it somewhere and just brought it in.  A fun song, up-tempo funk groove -- one of our most requested.  JGB is coming out with a double live album and that song is on there.  One of the last bits of recording I intend to do with this material.  The version of the band I have together now has really come into its own and we wanted to have a record of it.  We recorded a three night run here at the Great American Music Hall and that song made the cut.
"Tangled Up In Blue", by the great Bob Dylan.  Anything about Dylan tunes that you think give musicians a lot of room to put their own stamp.
Well, Dylan's version is way different than the way Jerry does it.  Jerry set it up as a beautiful set closer…  "Tangled Up" or "Deal" were really strong songs to go out with.
Let's talk about "Waiting For A Miracle"
Waiting For A Miracle.  If I'm not mistaken, it is a gospel song.  It has gospel flair and lyrics. Jerry used to do even more gospel before I got in the band.  He tried to pull out some of those tunes a couple of times "I'll Be With Thee", "Throw Out The Life Line".  These are old gospel songs.  He really liked one called "Magnificent Sanctuary" that we haven't done yet.
Will you be working that up in the future?
It's next on our list!
The Barn is based in Chicago.  Any memories of past Chicago shows that you want to share?
That's hard.  I've been so many places, so many times, it's hard to place where special or unique things have happened…
What about any experience here, non-performance related?
Well one of the things I did in Chicago that's interesting is being around for the start of The Chicago Mass Choir.  I produced their first four records about 20 years ago.  The director was James Chambers.  It was on a label of my own called Secret Records, distributed through Sound Of Gospel.
Before they were Chicago Mass Choir, they were called Ecclesiastic.  I remember suggesting the name Chicago Mass Choir, it just sounded so big.  Now, they've gone on to become quite large in the gospel field.  There was a young lady there named Lacresia Campbell that was an unbelievable singer in the choir and I've always associated that with the city.
Thanks, Melvin. I look forward to seeing you when you come through Chicago on your Midwest run with Terrapin Flyer.
You're welcome!
Tickets are on sale now for Melvin's performance at Brixie's in Brookfield on June 17th, 2011.