LCD Soundsystem Performs On Saturday Night Live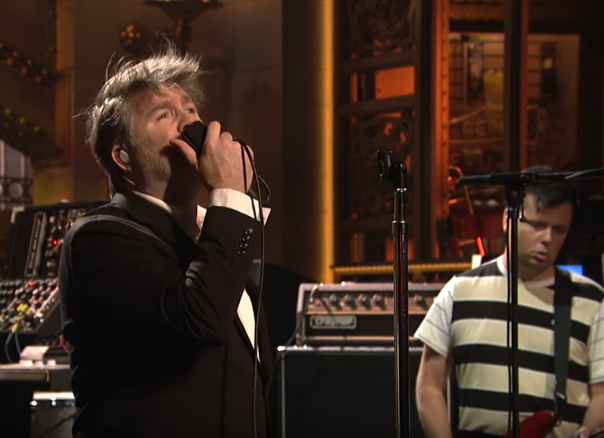 Following the release of two excellent songs earlier this week, LCD Soundsystem made their debut on Saturday Night Live.
The episode, hosted by Chris Pine, offers the first opportunity for most fans to see two songs performed from their long-awaited comeback record and follow-up to 2010's This Is Happening.
Watch James Murphy and his band play "Call The Police" and "American Dream" below.
"Call The Police"
"American Dream"