Live Music Halloween In Chicago Mega Preview and Ticket Giveaway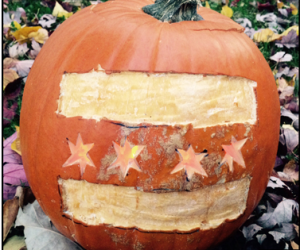 Without one "big" show dominating Halloween in Chicago this year, there's a lot of talent playing in a lot of places.  As usual, this city can't seem to keep its Halloween celebration to just one day (even when it falls on a Friday!) -- so we're listing shows in this preview from Wednesday through Saturday.
There's a variety of good stuff at many of our favorite places:  from jambands, indie rock, acoustic, roots, jazz and a whole lot of good ol' Grateful Dead.
We're using this post to spotlight the best of what's out there for this holiday and offer a few treats for our readers.  Check out the shows listed in orange -- we've got a bunch of tickets to give away for these!  If you want to win, fill out the form at the end of this post, or follow our social accounts and let us know which show(s) you want to attend.
---
Terrapin Flyer / Hack Sabbath 10/29 @ Abbey Pub - The Black Sabbath loving alter-ego of Chicago's longtime Grateful Dead makes an appearance at Abbey Pub for their Wednesday night residency.
Hot Buttered Rum & Zach Deputy 10/29 @ City Winery - Another Wednesday night treat.  You can hit this acoustic show, recover on Thursday and head back out again on Halloween.  No excuse as we've got a bunch of these tickets to give away.
The Heard 10/29 & 10/30 @ aliveOne - The rising funk outfit The Heard is saying good-bye to their aliveOne residency with a FREE two night stand, featuring DJRC on Wednesday and Mr. Gac on Thursday.
St. Paul & Broken Bones 10/30 @ Metro - Some pre-Halloween neo-soul from Alabama.  You'll be surprised to know that lead singer Paul Janeway isn't dressed up like comedian / gameshow host Drew Carey, he just looks like that.
Rubblebucket 10/31 @ Metro - The bad-ass Sliverwrapper crew is bringing this wild and fun group back to Chicago, this time with a Prince vs. Spiderman theme for the holiday.  It's going to be a fun one.
Bonnie "Prince" Billy 10/31 @ Thalia Hall - A different kind of "Prince" at this event -- which might be good for those looking to ignore Halloween entirely.  It very possibly will feature no costumes or mention of the holiday at all --  but that doesn't mean we don't love Will Oldham or this awesome venue.
New Orleans Suspects 10/31 @ Fitzgerald's - The first of several options for Halloween in the suburbs.  You can't go wrong with these NOLA imports at the venerable Berwyn club.
Phish Webcasts  10/31, 11/1, 11/2 @ Links Taproom - I know all the live music in the world won't be able to tear some of our readers away from finding out what the Phish are gonna pull off in Vegas.  Go ahead and watch from your couch or head on over to Links Taproom, which will be webcasting all three shows and dressing itself up as a Belgian Beer Hall for the occasion.  They will be tapping 36 beers from Belgium and changing the whole restaurant and menu to be Belgium influenced
EGi, Soap & Chicago Funk Mafia 10/31 @ Abbey Pub - The "Nightmare on Grace Street" kicks off on Halloween with the biggest jamband show of the weekend.  EGi (covering Santana), Soap (tackling Pink Floyd) and Chicago Funk Mafia (offering a Motown set) get the party started.
The 18th Annual Halloween Bash 10/31 @ Double Door - The Halloween tradition at DD continues with Rebel Rebel as David Bowie, AM Taxi as The Kinks, The Noise FM as The Police, Blackbox as Oasis, and Hessler as Guns N' Roses
Jazz Plays Dead 10/31 @ Open Door Rep - Get excited for this one, folks!  Drummer, percussionist, radio host and all around good guy Paul Abella has put together a group of his jazz buddies to interpret the music of the Grateful Dead.   The Open Door Repertory Company in Oak Park will host this event - a $20 admission gets you a free drink and refreshments, but we've got a few to give away to our Dead and jazz loving readers...
The Leadfoot Band Halloween Spectacular 10/31 @ Harte's -- There's more Sabbath further south at Harte's in Evergreen Park, where jamgrass collective Leadfoot offers Lead Sabbath.
Mr. Blotto & Brown Bag 11/1 @ Cubby Bear - Save some energy for Saturday! Blotto checks in at Cubby Bear and promises a big night of Jerry Garcia.  Local favorites Brown Bag will turn in an opening set.
Horseshoes & Hand Grenades & Acoustics Anonymous 11/1 @ Abbey Pub -  "The Nightmare on Grace Street" continues with a pair of  Midwest bluegrass bands to close the holiday weekend.  H&HG make the trek from Wisconsin, while Acoustics Anonymous venture north from St. Louis.
---
That's some good stuff right there.  Now who wants to get into these shows for FREE?
There's multiple ways that you can qualify.  First, you can tell us what you'd like to see using this form:
[Form id="12"]
Or simply email your entry to info @ tomorrowsverse.com with the subject line "Halloweekend 2014" (tell us which shows you'd like to attend in the body...
Or let us know in a comment below...
Or tell us what you'd like to attend (and tag the friend you'd like to bring) on Facebook or Twitter.
Each entry counts separately, so do more and increase your chances to win!
And check back here next week, too.  We're giving out another round of tickets for our Halloween Hangover contest!