Setlist / Photos / Video: Chris Robinson Brotherhood @ Park West 2/6/15
Photos: Wyatt Brake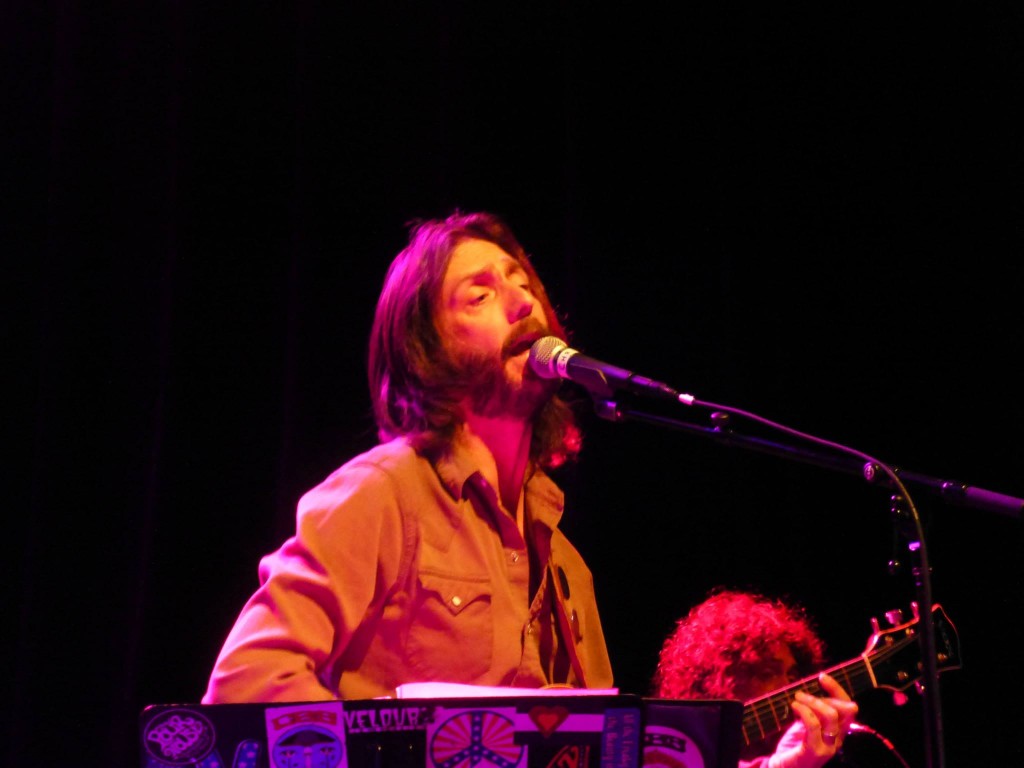 The Black Crowes may be over, but Chris Robinson keeps chugging along.
The Chris Robinson Brotherhood may be a bit more mellow and heady than the band that put him on the map, but they came to the Park West on Friday with two full sets of original material mixed with covers (from the Crowes, but also heavy on blues, soul and good ol' Grateful Dead).  It is a band who seems to embrace a sort of early 70s psychedelia of the GD in the same way the Crowes once did for classic rock of the Faces and Rolling Stones.
But for me, the real hero isn't the guy whose name is synonomous with the band.  It's guitarist Neal Casal, who brings the same large and relaxed tone in CRB that he did in the Cardinals back in the day.  Check it out here on a nine-minute jam captured by YouTuber Kimock7.  Perhaps you'll agree with the rail-riding fan who makes a bold exclamation around the 8 minute mark...
Set 1:
Shake, Rattle and Roll [Big Joe Turner & His Blues Kings]
Tomorrow Blues
Tornado [The Black Crowes]
The Music's Hot
Star or Stone
Roan County Banjo
Meanwhile in the Gods...
Tulsa Yesterday