Setlist / Video Playlist | Rich Robinson @ City Winery 12/9/14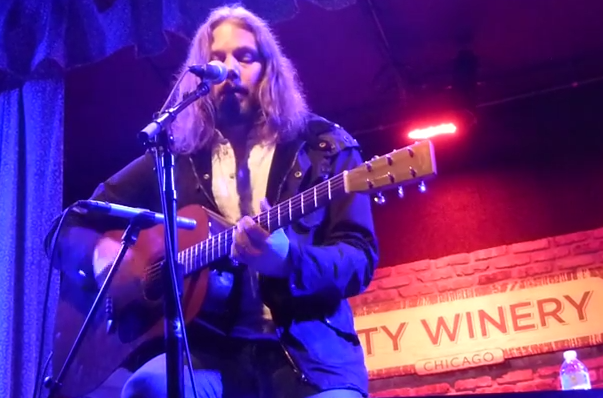 Since the Black Crowes can't keep their shit together, the brothers Robinson have gone their separate ways.  Chris will front his jamband-esque Chris Robinson Brotherhood at Park West in February and in the meanwhile, Rich visited Chicago on a solo acoustic tour this week.
Rich's set included a few Crowes tunes (highlighted in the videos below), material from his solo albums and a few nice sixties-era covers.
Here's the setlist and a three song video playlist courtesy of Wyatt Brake.
An Acoustic Evening with Rich Robinson setlist:
I Remember
Answers
Down the Road
The Giving Key
Lost and Found
One Road Hill
In Comes the Night
She [Gram Parsons]
Kind Woman [Buffalo Springfield]
What Is Home [The Black Crowes]
Falling Again
Follow You Forever
When I Paint My Masterpiece [Bob Dylan]
Trial and Faith
-First Encore-
Bring On, Bring On [The Black Crowes]
How Much For Your Wings? [The Black Crowes]
-Second Encore-
Hey Fear
The Weight of the Horse