Setlist / Video / Recap | Destroyer @ Thalia Hall 9/27/15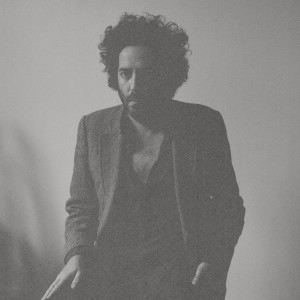 Songwriter Dan Bejar gained popularity through his involvement in The New Pornographers, despite having recorded as Destroyer since the early 90s.
This year, Bejar released Poison Season, his tenth studio album, which turned out to be one 2015's best releases. The record combines the writer's poetic lyrics with a lush, delicate musical backing, creating a calculated but natural aura amongst the songs that again took Bejar's genius to new heights.
Destroyer performed at Thalia Hall on Sunday, performing a set that focused on the new material, primarily sticking to tracks from Poison Season and 2011's Kaputt.
Backed by two guitarists, a bassist, drummer and trumpet and saxophone players, Bejar recreated the elegant sound of his most recent work flawlessly, the singer sticking to solely to vocals throughout.
Opening with Poison Season standout "Bangkok," the artist picked up the pace with the also-new "Forces From Above."
Kaputt's title track came as an upbeat, danceable selection, before the older "European Oils" gave longtime fans what they likely sought.
As the new album features both slow ballads and upbeat rockers, the setlist poised one style against the other, as in juxtaposing the soft "Girl In A Sling" with the raucous "Midnight Meet The Rain."
Other songs, such as "Poor In Love," were likely chosen to feature the horn section. "Chinatown" and "Dream Lover" were paired to create a dynamic ending to the main set, while the older "Modern Painters" and "Rubies" served as an unpredictable encore highlighting the otherwise-ignored portion of the singer's early discography.
Destroyer's first full-band performance in Chicago in nearly five years, Bejar certainly came back with a bang, utilizing the big band to highlight the eclectic styles of his masterful discography.
View videos of the performance and read the setlist below.
"Times Square:"
"Dream Lover:"
Setlist: 
1. Bangkok
2. Forces From Above
3. Kaputt
4. European Oils
5. Girl In A Sling
6. Midnight Meet The Rain
7. Savage Night At The Opera
8. Shooting Rockets (From The Desk Of Night's Ape)
9. Times Square
10. Poor In Love
11. Hell
12. Chinatown
13. Dream Lover
Encore:
14. Modern Painters
15. Rubies