Setlist / Video | Roger Waters Performs With My Morning Jacket For Newport Folk Festival Set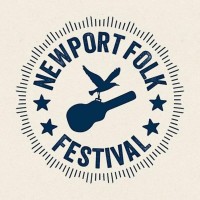 Roger Waters may seem like an unlikely headliner choice for the iconic Newport Folk Festival, but the Pink Floyd bassist certainly did it right.
Performing a set of Pink Floyd songs, covers and originals, the songwriter was backed by My Morning Jacket for the entirety of the performance, as well as the singers of Lucius.
Throughout the set, Waters was also joined by Amy Helm (the daughter of the late Levon Helm), Nickel Creek fiddler Sara Watkins and session guitarist G.E. Smith.
Watch fan-shot videos of "Wish You Were Here" and "Brain Damage / Eclipse" below, as well a cover of Bob Dylan's "Forever Young," a tribute to the songwriter's notorious set 50 years prior.
"Wish You Were Here:"
"Brain Damage / Eclipse:"
"Forever Young:"
Setlist:
1. Crystal Clear Brooks
2. Mother (Pink Floyd)
3. The Bravery Of Being Out Of Range
4. Hello In There (John Prine cover)
5. Wish You Were Here (Pink Floyd, with Sara Watkins)
6. Wide River To Cross (Buddy Miller Cover, with Amy Helms)
7. Amused To Death
8. Brain Damage (Pink Floyd)
9. Eclipse (Pink Floyd)
10. Forever Young (Bob Dylan Cover, with Sara Watkins and Amy Helm)