Setlist / Video: St. Vincent @ Chicago Theater 12/2/14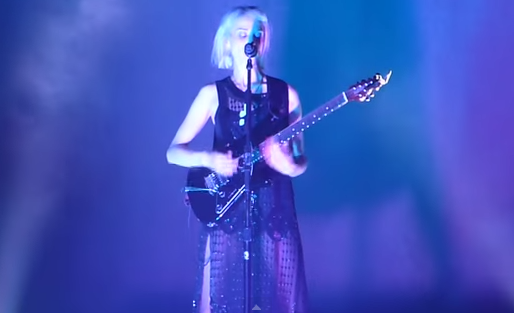 St. Vincent performed at Chicago Theater as WXRT's Big Holiday Concert Tuesday night.
With an extremely theatric stage presence, Annie Clark and her band have easily become amongst the biggest live acts around, not to mention the release of St. Vincent's impeccable self-titled album released earlier this year.
The band's set featured every song from the new album besides "Psychopath," with older favorites such as "Marrow" and "Cheerleader" featured as well.
The concert featured Future Islands opening, the band's unique sound and intense live energy gaining significant hype since the release of 2014's Singles.
Check out St. Vincent's setlist below along with a few select videos courtesy of YouTuber JaysConcerts.
1. Rattlesnake
2. Digital Witness
3. Cruel
4. Marrow
5. Every Tear Disappears
6. I Prefer Your Love
7. Regret
8. Actor Out Of Work
9. Surgeon
10. Cheerleader
11. Prince Johnny
12. Birth In Reverse
13. Huey Newton
14. Bring Me Your Loves
Encore:
15. Severed Crossed Fingers
16. Your Lips Are Red