Video | Wire Collaborates with St. Vincent, Ken Vandermark @ Drill Festival Chicago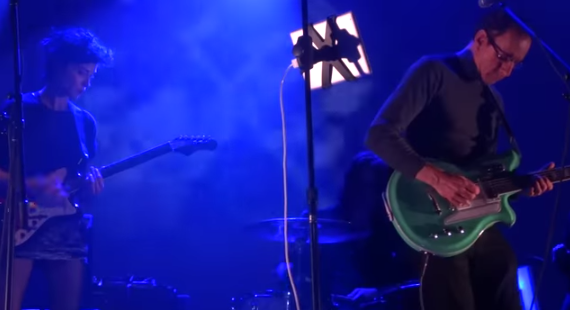 English band Wire set up in Chicago with a pretty high-minded mission, for their Drill festival.  Here's how they put it.
Genre-defying evolution is the hallmark of post-punk legends WIRE's career. Now, nearly forty years into its existence, Wire is breathing new life into small, curated festivals built on artistic kinship across divergent musical styles, influences, and generations. That festival is DRILL.
The results were pretty astounding.  Check out a few videos shot by seijinlee which shows just how this concept was executed.
The first is a sit-in by St. Vincent, who seemingly has the ability to fit right in with whomever she's collaborating with.
The second features a little Hideout history and tribute to Ornette Coleman, before Chicago free-jazz saxophonist Ken Vandermark leads the band through some Coleman-worthy exploration.
Finally, here's a capture from Jon Spencer Blues Explosion.