Setlist / Stream / Download / Video | Wilco @ The Riv 12/9/14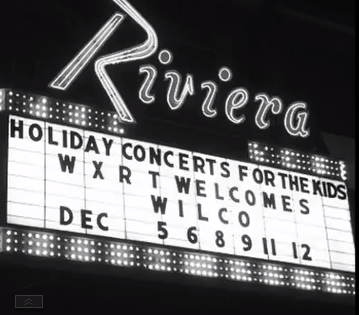 We'll have Alex's review of this show up sometime this afternoon, but wanted to get this rarity filled setlist up ASAP.  Tweedy before the encore, "I don't think you'll see another show like this again".
Be sure to check out FM sourced audio from night two of the run HERE.
And full stream and iPod ready download of night three HERE.
The Stream
[box type="download"]Download Entire Show[/box]
Here's the complete setlist (via viachicago.org) followed by video of a Big Star cover ("Thirteen") from the acoustic encore.
One Sunday Morning
Muzzle Of Bees
You Are My Face
Bob Dylan's 49th Beard
Message From Mid-Bar (full band debut)
Shouldn't Be Ashamed
Side With The Seeds
Deeper Down
ELT
At Least That's What You Said
Shake It Off
Dash 7 (Jeff and Nels only; Nels on lap steel)
Shakin' Sugar (aka Alone) (Jeff, John and Glenn only)
Spiders (Kidsmoke) (acoustic arrangement)
When You Wake Up Feeling Old
She's A Jar
What's The World Got In Store
Say You Miss Me
Kamera
Too Far Apart
Impossible Germany
Standing O
I'm A Wheel
The Lonely 1
----------------------------
Let's Not Get Carried Away
Kicking Television
----------------------------
Passenger Side*
I Got You (At The End of the Century)* ("This Is 40" arrangement)
Thirteen* [Big Star]
Misunderstood*
* — performed hootenanny style with Jeff and John on acoustic guitars, Nels on dobro, Pat on banjo, Glenn on percussion and Mikael on melodica/acoustic guitar