Six Alternative Rock Songs To Kick Off Your Summer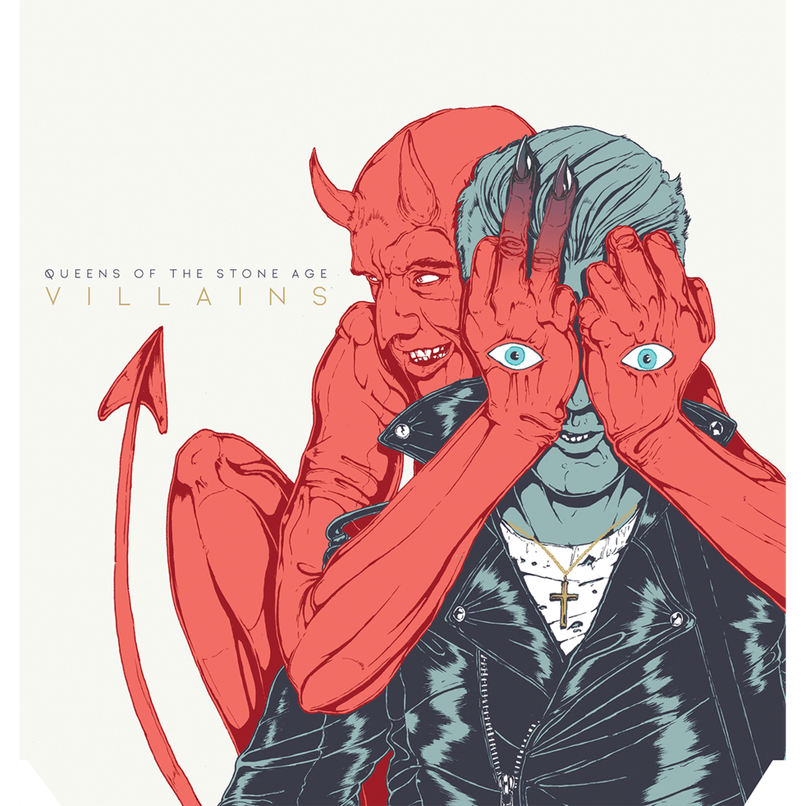 1. Queens Of The Stone Age – "The Way You Used To Do"
Mark Ronson produced the new QOTSA album, and it shows on the first single, which may be the most pop-forward song the band has ever released. The first single from the upcoming album Villains is a catchy, crunchy tune driven by a repetitive guitar riff and hand claps. It may not be as heavy as much of their past work, but absolutely still rocks.
2. Arcade Fire- "Creature Comfort"
Few upcoming albums have more hype behind them than Arcade Fire's Everything Now. The second single released from the album follows the danceable theme of the title track, but to an even greater extent. The track is pure electronic goodness, with a spoken vocal delivery and blunt lyrics. It's the massive sound and clever lyrics fans expect from the band, and one more reason to be excited for the upcoming record.
3. Gorillaz – "Sleeping Powder"
Damon Albarn claims to have more than 40 songs that didn't make it on Humanz, and "Sleeping Powder" is the first of these releases. The track begins with a delicate introduction before reaching a synthesizer-heavy, pounding beat. It's pure Gorillaz, and of the same quality as anything on the actual album.
4. Dan Auerbach- "Run That Race"
Silly or not, Dan Auerbach's new song for the Pixar movie Cars 3 is a classic blues rock jam. Layers of handclaps, distorted guitars and upbeat percussion bring this song to a surprisingly rocking level.
5. The Killers- "The Man"
The newest single from the Lollapalooza-headlining alternative heavyweights The Killers is pure fun, with catchy vocals, funky bass and a synthesizer backing. It's simple, it's poppy, it's infectious, and it's perfect for the summertime.
6. Rostam – "Bike Dream"
Previously of Vampire Weekend, Rostam left the band last year to focus on solo work. His first album, Half-Light, is coming soon, and the song "Bike Dream" has all of the tendencies of Vampire Weekend, melodic and energetic. Crunching, pounding percussion, and fuzzy bass make the backdrop beneath layered vocals, the entire track sounding like the summer.