Stream or Download: Steve Earle @ Old Town School 12/7/03
The legendary Steve Earle will play run of acoustic shows at City Winery later this month.  To preview those shows, we take a deeper look at a show from Old Town School a decade ago for our Retro Jamming series.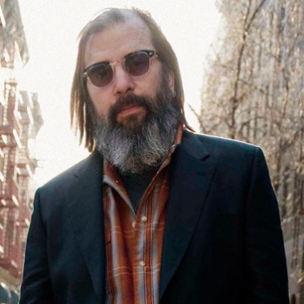 In 2003, Steve Earle was between two socially conscious albums,
Jerusalem
and The
Revolution Starts Now
, marking the most political stage of his career.
Performing many of the songs from Jerusalem, Earle plays in a stripped-down acoustic style perfect for the intimate feeling of Old Town School Of Folk Music.
The resulting recordings sound more like Earle's most recent releases than the albums they're from. The songwriting and vocal delivery stand out more than ever from the lack of electric guitars, organs and drums that exist in the studio takes.
With two decades of songwriting to choose from, there are too many standouts here to mention. "Now She's Gone" offers a light, humored side of the songwriter. "What's A Simple Man To Do?" exemplifies Earle's strengths in blending genres and story-based songwriting.
As is typical of Earle's shows, the songwriter tells stories between songs, often taking minutes at a time to share anecdotes with the crowd.
"Ellis Unit One" allowed Earle to discuss his opposition to the death penalty. The song's lyrics focus on the penalty's effect on prison guards who carry the sentence out and the guitar accompaniment is as gloomy as the subject matter.
"Dixieland" finds Earle discussing war and its creators while giving insight to his own writing process.
Fortunately, not all the subject matter is so heavy. Tales of travelling and growing up in the South precede "Hometown Blues," another highlight of the show.
"I didn't know you could get into Texas from Tennessee any other way but hitchhiking 'til I was 27 years old," Earle jokes.
True legends of the folk and country genres are becoming increasingly rare, it seems. Fortunately, this show captures the very heart of one still going strong.
- Alex Wood
The Stream
[box type="download"]Download Entire Set[/box]