Table For One: Bob Dylan Treats Single Fan To A Performance For Swedish TV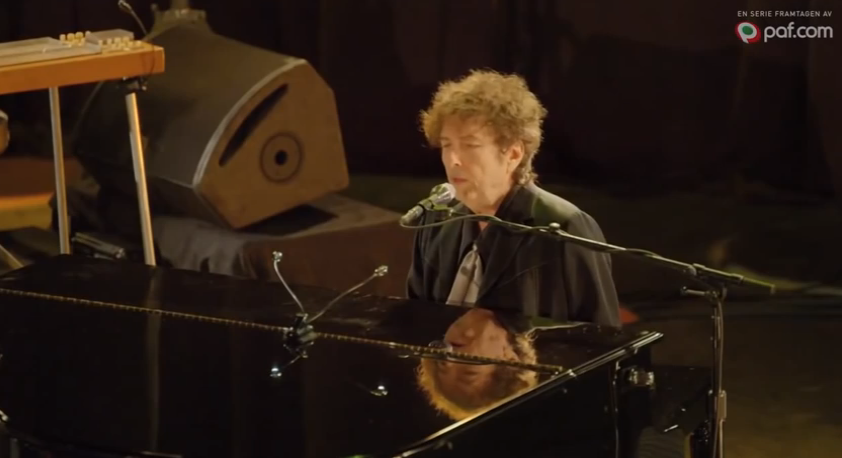 Swedish TV series Experiment Ensam recently convinced Bob Dylan to perform a concert for a single fan, Fredrik Wilkingsson.
The show seeks to give individuals experiences usually reserved for large audiences, offering a unique social experience.
Wilkingsson, a long-time Dylan fan, has seen more than 20 Dylan shows before, though certainly none like this, the fan sitting in a theater entirely alone, smiling ecstatically.
Watch video of Dylan's performance below, which included covers of Buddy Holly, Fats Domino and Chuck Wills, and includes a humorous exchange between the two after the performance.