The National Details Plans For Grateful Dead Tribute Compilation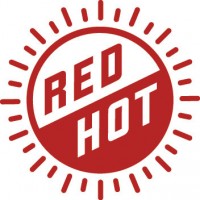 In a recent interview with Stereogum, members of The National released information on the next compilation in the Red Hot charity series, a collection of Grateful Dead covers curated by the band.
After the success of Dark Was The Night, produced by The National's Dessner brothers and featuring a slew of big indie artists contributing original content, the band again gathered a massive number of peers for the Grateful Dead tribute album, which is expected to be released in 2016.
In the end, the band rounded up around 70 contributors, with plenty of big names involved.
Amongst the contributing artists are The National, Bon Iver's Justin Vernon, Sharon Van Etton, The War On Drugs, The Walkmen, Marijuana Death Squad, Tunde Adebimpe, Unknown Mortal Orchestra, Kurt Vile with J. Mascis, Perfume Genius, Fucked Up, Grizzly Bear's Daniel Rossen, Phosphorescent, Yo La Tengo's Ira Kaplan, Sonic Youth's Lee Ranaldo and Stephen Malkmus.
With so many solid contributors, my expectations are obviously high for this one.
Read a list of specific songs mentioned in the interview below, and watch The National perform "Peggy-O" live.
Compilation Tracks (So Far): 
The National- "Peggy-O"
The War On Drugs- "Touch Of Grey"
The Walkmen- "Ripple"
Marijuana Death Squad- "Truckin"
Tunde Adebimpe- "Playing In The Band"
Unknown Mortal Orchestra- "Shakedown Street"
Kurt Vile with J. Mascis- "Box Of Rain"
Daniel Rossen- "Terrapin Station"
Phosphorescent- "Standing On The Moon"