Ticket Giveaway | Dead Phish Orchestra @ Wire 4/17 & 18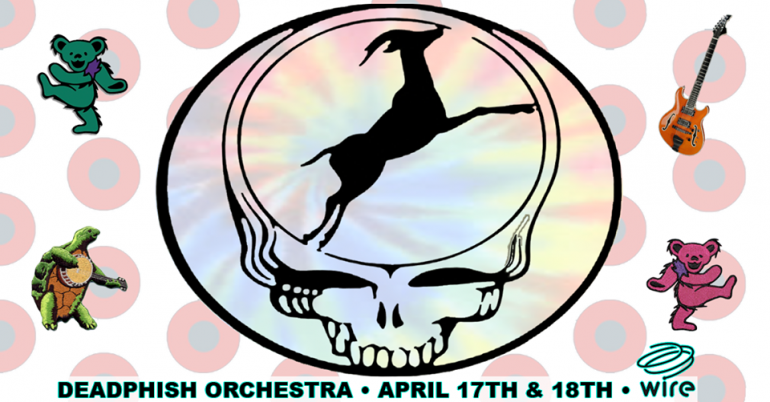 Update:  We have notified the winners, but if you'd still like to get purchase tickets in advance... we can set you up with a code for half price admission.  Just follow this link to ticketweb and use the Access Code 420.
If your group dabbles in the repertoire of the preeminent jambands, apparently you've got a right to elevate yourself from a mere band to an orchestra.
It worked for Dark Star Orchestra, who parlayed full show covers of Grateful Dead gigs into a 17 year long career which featured more performances that the Dead themselves.  The Helping Phriendly Orchestra plays the same game here in Chicago, but leaning on the Phish catalog.  Hell, even the Everyone Orchestra travels the country with expert improvisers who have all had a toe in the Phish / Dead canon.
So, if you're so ambitious to mash up the two towering pillars of the jamband world in a single outfit, what do you call it?  How about the Dead Phish Orchestra?  Well, the Coloradoans DPO will make their Chicago area debut this weekend at Wire in Berwyn (Friday April 17th and Saturday April 18th), and as a means of introducing them, we're teaming up with Duff Entertainment to offer some free tickets to our readers.
What to expect?  Remember the hub-bub that descended upon the Twittersphere when the #GD50 shows were announced with Trey on guitar earlier this year.  We all had a good chuckle dreaming on "Punch You In The Eyes Of The World" and "Birdsong Of A Feather"... but that's just the stuff that these guy's are into -- building entire sets full of bold flavors from both catalogs.
So how are the chops? Damn good. Good enough to invite sit-ins from Michael Kang, Fareed Haque and John Kadlecik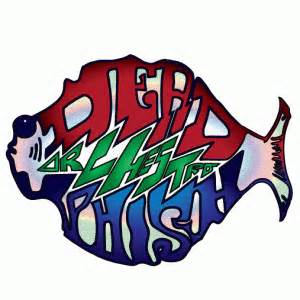 So... want to go? We'll give away a couple of pairs for each night and entering is simple, but if you want to increase your odds… follow the directions carefully.
1.  Send us an email with the subject "DPO" to info @ tomorrowsverse.com — in the body tell us your full name, preference for Friday or Saturday show (or either) and your best Dead / Phish mashup or sequence.
That's it.  You're entered.  We'll notify the winner on Thursday, April 16th.  But if you want a few extra entries, let's get social…
2.  Find the link to this page in our Facebook timeline.  LIKE it, and provide your song sequence request in the comments — that'll give you a boost. Be sure to LIKE The Barn on Facebook for it to count!
3.  Find our tweet about this page in our Twitter timeline.  RETWEET it or REPLY with your song sequence request and that will give you one more boost.  Be sure to FOLLOW @thebarnpresents on Twitter.
Good luck! To get the juices flowing, check out this Harry Hood > China Doll > Mango Song > Uncle John's Band > Harry Hood sequence.