Trey Anastasio Band @ The Riviera 2/27/11: Setlist, Stream, Download and Video
Update: Read my full review of this show at jambands.com. Stream and download below

The stream (click to activate):
Hey Ya
Devil Went Down To Georgia
Setlist
Acoustic:  Backwards Down The Numberline, Theme From The Bottom,  Farmhouse,  Gumbo,  Kill Devil Falls,  Halley's Comet,  Dirt,  Stealing Time From the Faulty Plan, The Wedge,  Let Me Lie*, Water in the Sky*,  Wading in the Velvet Sea*, Heavy Things**, Liquid Time**, Hey Ya!**,  Push On 'Til the Day***
Electric:  Gotta Jibboo, Ocelot,  Valentine, My Problem Right There,  Cayman Review,  Burlap Sack and Pumps, Clint Eastwood, Money, Love and Change,  Small Axe, The Devil Went Down to Georgia, Night Speaks to a Woman, Ether Sunday, First Tube
Encore:  Sultans of Swing
* with Nat and Jen on backup vocals
** full band acoustic
*** full band electric
Taped and transferred by the magnificent John Fairbairn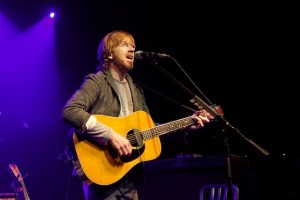 You may also like our Retro Jamming feature of TAB at this same venue 12 years ago.