Trey's Fall 2012 Song List
With a new band and new approach to the recording of the Traveler album, I was wondering if we might see a radical change in the Trey Anastasio Band for the Fall Tour.
While we won't truly know until the tour kick's off tomorrow night in Detroit, the recently released video for "Corona" featured a lingering shot of the playlist for the upcoming tour.  Looks like all the Traveler tunes made the cut. but we can also expect many of the classic Trey originals, crossover Phish tunes ("Sand", "Heavy Things" and covers ("Small Axe", "Sultans Of Swing", "Devil Went Down To Georgia") that have filled out setlists for past tours.  After last year's semi acoustic "Liquid Time", I'd like to see it with the full electric treatment.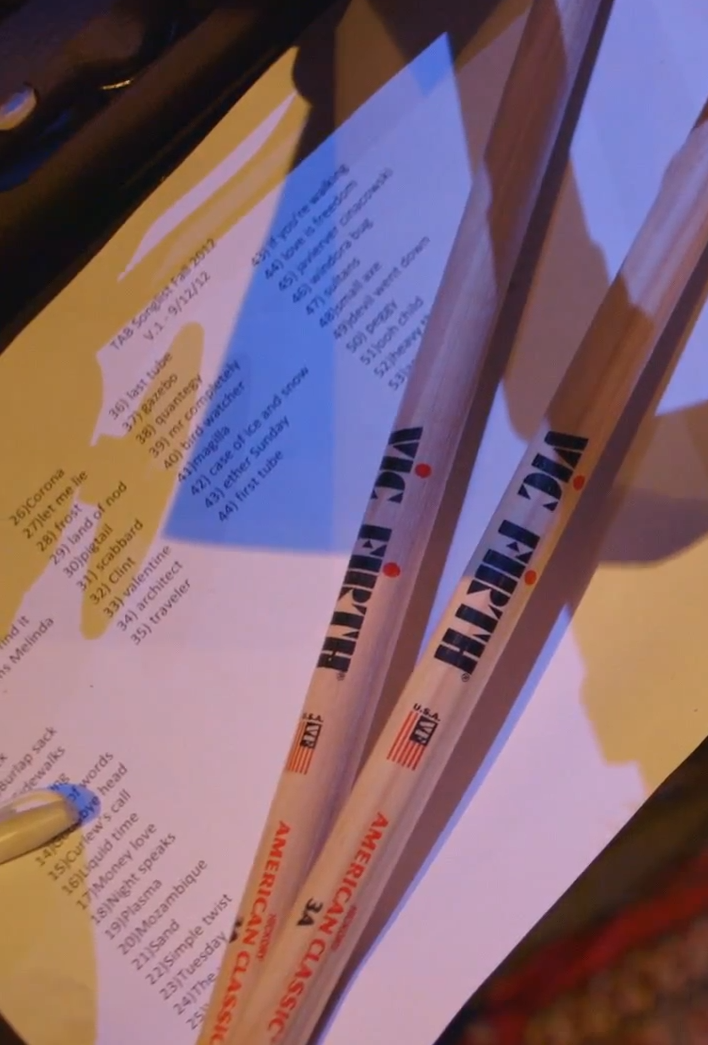 The Barn will be at Friday's Chicago show.  Expect full coverage, both here on the blog and at our twitter feed.