WATCH: Indie Rock Lineup Perform Day Of The Dead Live @ Eaux Claires Festival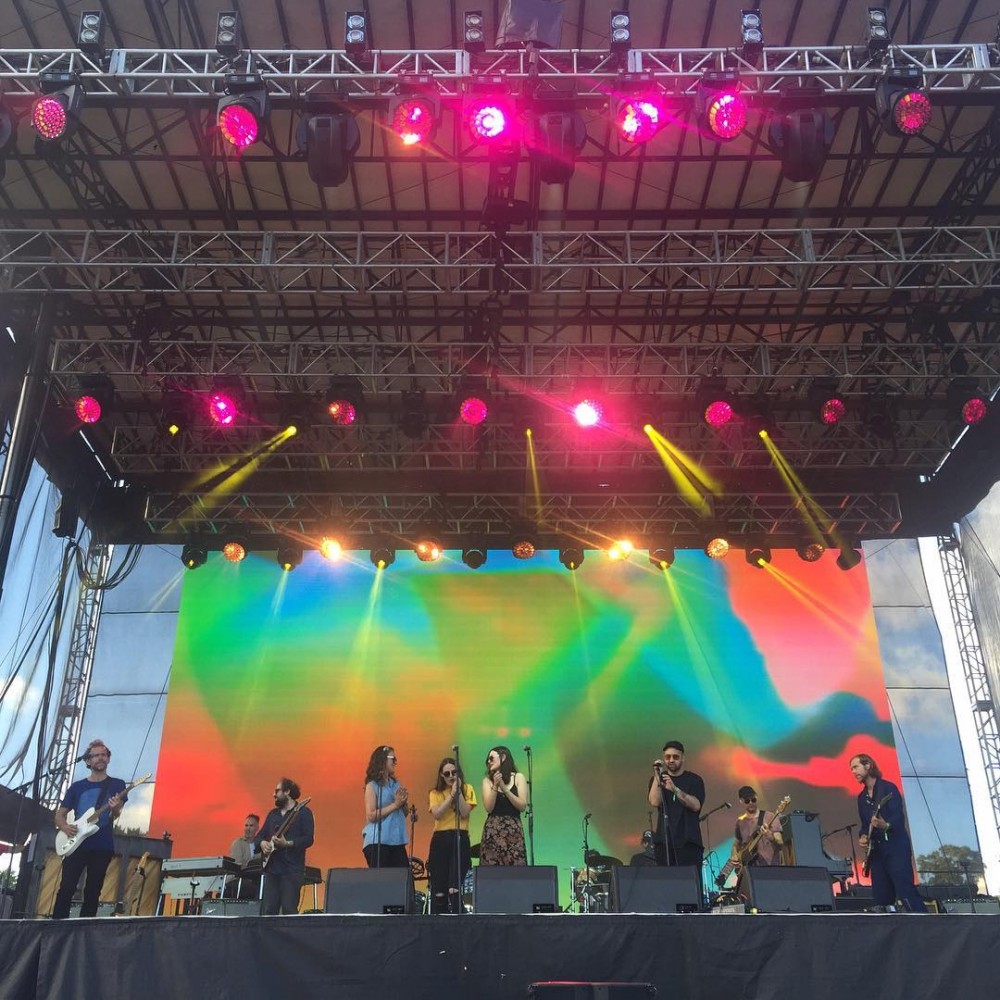 Photo via dayofthedead Instagram
One difference between a jamband festival and an indie rock music festival:  there are eleventy billion recordings available (video, audio, audience pro-shot) online for something like Lockn, but you'll be lucky to find a couple of portrait-shot Vines and archived Periscopes from Eaux Claires, its indie counterpart.
One thing they have in common (now), Eaux Claires featured a full set in tribute to the Grateful Dead. Helmed by Aaron and Bryce Dessner, and featuring a parade of guest appearances akin to the variety and stylistic diversity on the brothers' recorded project Day Of The Dead.
Recently, a decent quality video of a good portion of the set has found its way to YouTube thanks to Paul Seal.  It's even shot in landscape mode!
Like the album, two of the clear highlights of this video are the Lucius fronted take on "Uncle John's Band" and the danceable "Shakedown Street" with Ruban Nieson of Unkonwn Mortal Orchestra and The Stakes.
Jenny Lewis makes a pair of appearances, with Matt Houck (Phosphorescent) on a vocal duet on "Sugaree", and returning to the stage with Moses Sumney for "Cassidy".
The Dessners' The National bandmate, Matt Berninger, belts out "Morning Dew" and sticks around with Sam Amidon for the set closing "Ripple" with a host of others.
Complete setlist -- songs in the video are bolded.
Yellow Dog Story, Bird Song, Sugaree, Brown Eyed Women, Black Muddy River, Uncle John's Band, Shakedown Street, Reuben & Cerise, If I Had The World To Give, Brokedown Palace, Cassidy, Standing On The Moon, Going Down The Road Feelin' Bad, Morning Dew, And We Bid You Goodnight, Ripple