If Your Favorite Band Wanted To Stop Scalping, They Probably Could
Back in June, I wrote about an incredible experience I had with Louis CK.  Yes, the show was excellent.  But I took away so much more from it than an hour of laughs, and I was remarked about how much this performer respects his fans and advocates for their experience.
Last week, a friend contacted me with what amounts to Chapter Two in this ongoing saga.  He sent a short email with a link and a message reading:  "Proves it can be done"
It was a link to Louis' Stub Hub page, and when I clicked, here's what I saw.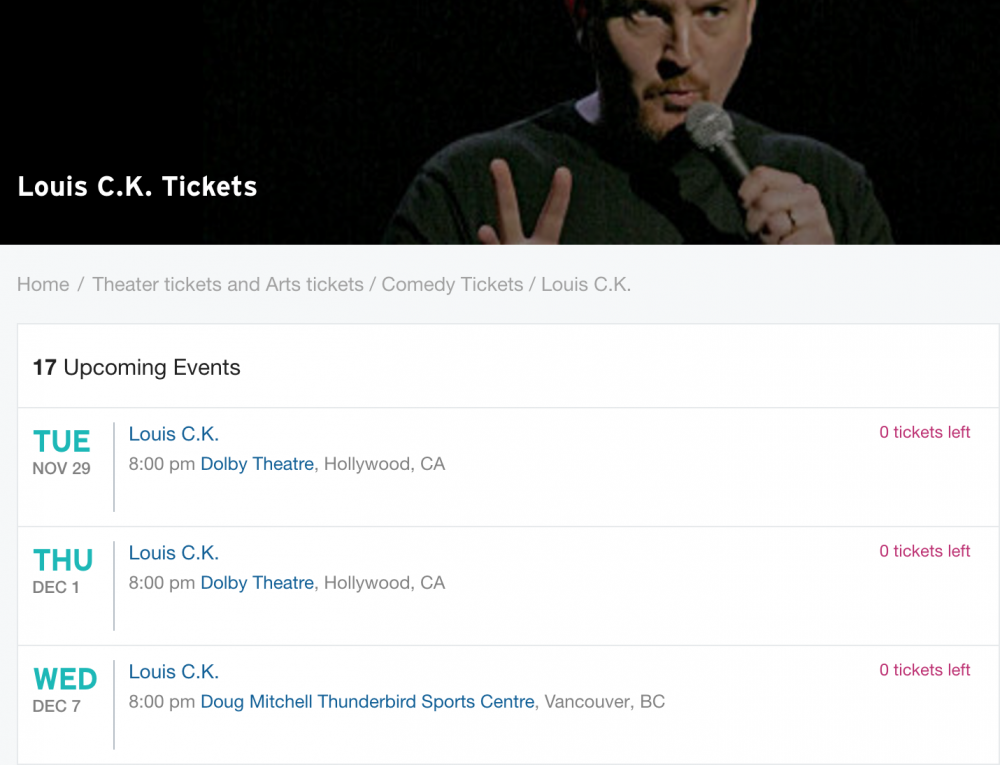 Seventeen events and not one ticket avaialble in this resale marketplace.
Did professional scalpers or even the mythical oops-I-can't-go fan try to use Stub Hub?  Likely.  But Louis made a promise to fans that he'd cancel tickets listed for resale and based on this evidence, I'd say he's come through.
Are these tickets being sold through other channels?  Probably.  But the default channel, the largest ticket reselling site in the world, turned up zero tickets for sale.  And that's progress towards getting reasonably priced tickets in the hands of fans.
Here's what occurs to me.  If Louie can do it, anybody can do it.  I doubt Louis CK has any more leverage than anybody else whose tickets are listed on the service.  So, bands, musicians, and sports teams have means to perhaps make ticket buying a bit more consumer friendly if they wanted to.  The question is:  do they want to?
Let's compare Louie's page to that of some other random band.  I dunno, let's say... Phish.
I know it's a little unfair to put Phish in the reselling cross-hairs, as demand just ain't what it used to be, but there's still secondary market juice being squeezed for the big one: New Year's Eve at Madison Square Garden.
Let's see what's available.  For this one show: hundreds of tickets, ranging in price from $120 to $1500.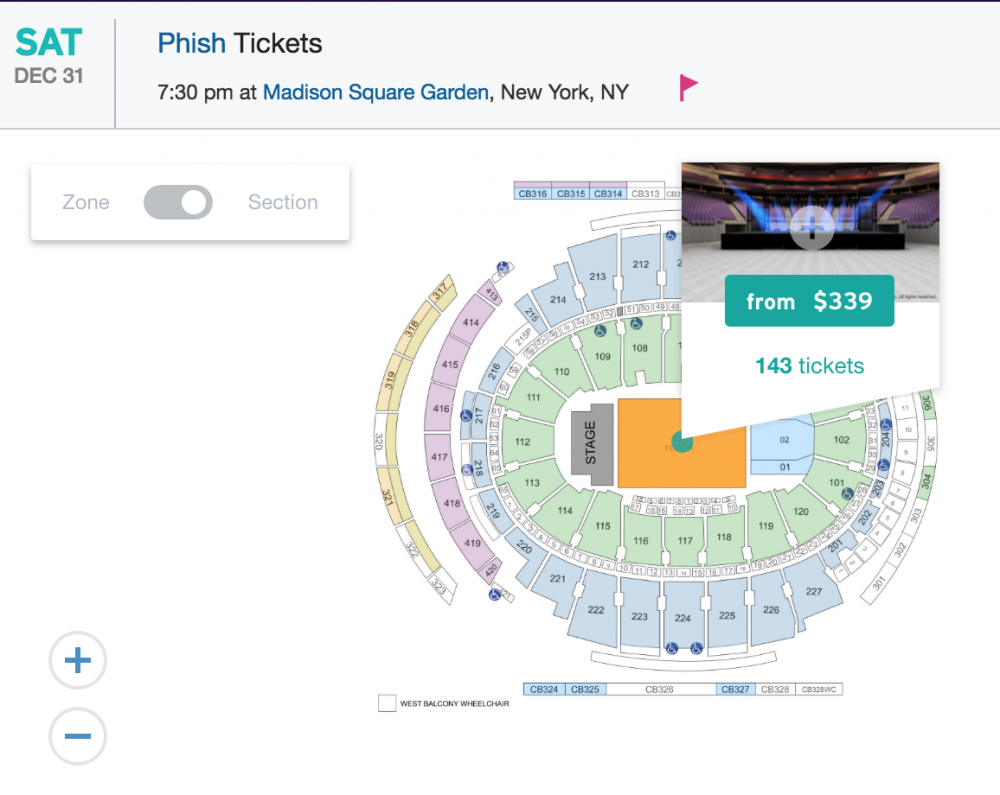 How about that?  There's even 143 floor seats starting at $339.
So Phish should just cancel those tickets and put them back in the hands of fans, right?  Or at the very least prevent them from be listed in this market, making them harder to sell.  What harm would there be in doing that?
That's the lingering question.  If they, and countless other acts, don't do this, who is benefiting?  If it was just the scalpers, taking action would seem like a no-brainer.  So there must be somebody else.
I'll just let that simmer.