Two Chicago Venues Place In Top Ten In USA Today Reader Poll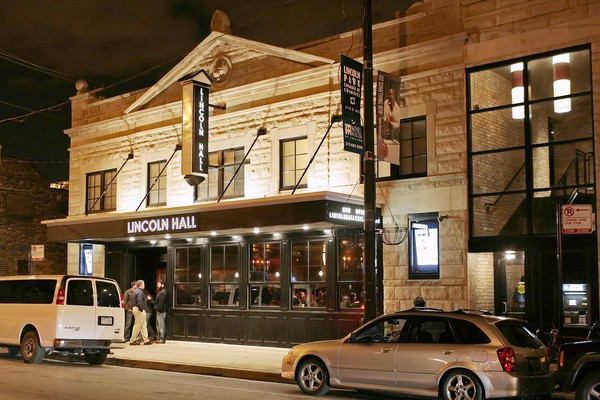 We've long had affection for these two places -- and no, we don't need your validation, USA Today.   But it is nice to see both The Hideout (#8) and Lincoln Hall (#9) make the list of best venues as voted on by USA Today readers for their 10best.com website.
And damn if they don't actually nail the descriptions of these two, one a venerable institution and one a beloved newcomer.  Here's what they had to say:
This concert hall, opened in 2009 on Chicago's Lincoln Avenue, regularly hosts emerging bands and musicians. Its capacity totals 507, divided between the main floor and balcony. Owner Michael Johnston of Audiotree also own Schubas, a top music club that has helped launch the careers of talents like Modest Mouse, Feist and My Morning Jacket. Lincoln Hall boasts great sound and an intimate atmosphere.

The Hideout finds its home in a 100-year-old Chicago building, constructed in two days by undocumented workers and run by undocumented bootleggers and gin runners. Called the Hideout since it opened (legally) in 1934, this was the space "where the hard working man and the hard working hustler met for beer and eggs." The venue has maintained its welcoming, community feel—hosting plays, benefits an annual block party, CD listening parties for bands like Wilco and the Flaming Lips, plus concerts for then-unknowns like Andrew Bird and Neko Case.
Toad's Place in New Haven, CT took the top prize, here's the complete list.
Toad's Place - New Haven, Conn.
Beerland - Austin
The Independent - San Francisco
40 Watt Club - Athens, Ga.
Brighton Music Hall - Allston, Mass.
Great Scott - Allston, Mass.
Lincoln Hall - Chicago
Mohawk - Austin