Summer Camp Music Festival 2017 - Thursday Recap
By: Nick Draper | Photos: Ben Bowen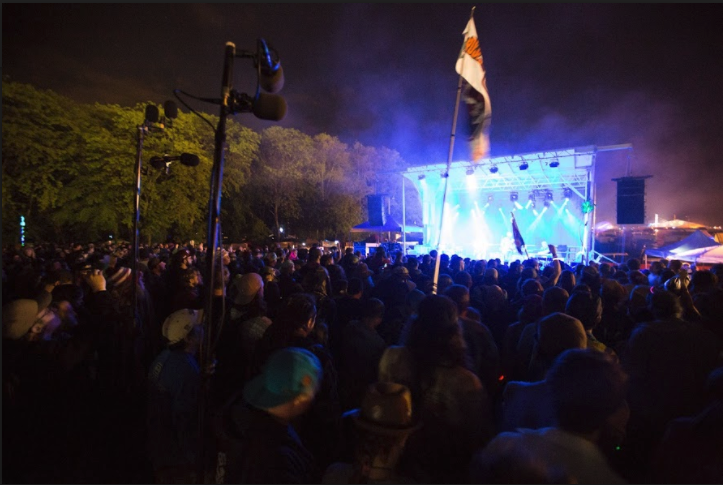 Festival arrival, even the "night before", can be a bit of a trial -- arriving early, waiting in line for hours, sitting around in the shockingly chilly weather while waiting to pass through security.
But once you're in the Summer Camp venue on Thursday, though, the first shows you see really set the tone for the weekend.
For me, it was going to be about the jams, and I made it a point to check out sets by jambands obscure, established, and on the rise.
Porch Fire, a Carbondale based jam band with a classic Americana sound, kicked off the festival for me at the Campfire Stage. This is the second year for this small, primarily-local band, but there was no denying their sound was on point and travelled well -- it was more than welcome on the usually jam-focused stage.
Chicago's Family Groove Company are longtime SCMF veterans attracted a fairly big crowd, and I caught them just in time for a cover of Bob Marley's "Lively Up Yourself." The band put a great improvisational spin on the Marley classic and the mix was fantastic for all members. Jordan Wilkow on keys was a true standout, with some extremely crunchy organ jams. Janis Wallin on bass kept it extremely funky throughout the set.
One surprise for me was the sensational Future Rock. The band's stage presence was fun and lively, with Mickey Kellerman's synths screaming and morphing in a truly magical way. Darren Heitz on drums also had a few great fills, and also drove the jam in "Pathfinder" from Long Ago, a standout track that needs to be seen.
Twiddle provided a twangy jam experience for a sizeable crowd. "Jam Flow Man" was a high point of the set for me. While Mihali Savoulidis' vocals can be an acquired taste at times, the guitar certainly played well in the festival setting.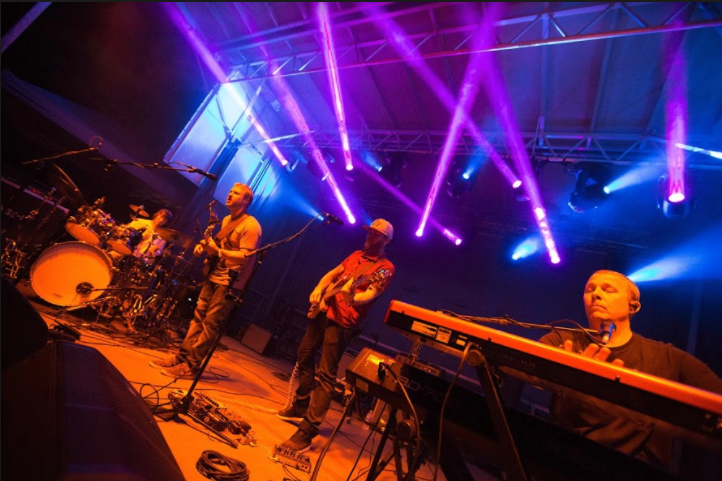 Spafford, a four piece rock act out of Arizona, drew a massive crowd and killed it with funky rock tunes reminiscent of SCMF mainstays Umphrey's McGee. All of the members are very talented, but bassist Jordan Fairless was a particular standout, offering an 
Picking up where Spafford left off, Aqueous closed out the night for me -- their psychedelic rock jams both uplifted and soothed.  They even got a visit from some special guests, who each have long histories with the festival.
Festival sets like these are proof of why momentum appears to be growing for these bands' live shows.