Album Reviews | December 2015 Releases
By: Alex Wood
Coldplay- A Head Full Of Dreams [12/4]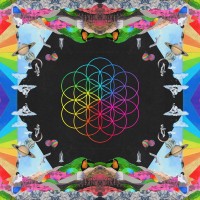 With A Head Full Of Dreams, Coldplay complete their transformation into a pop band. With glossy production, lightweight melodies and an all-around modern approach, the new music could be an entirely different band than the band that recorded Parachutes. With that said, there's worse pop music out there, though A Head Full Of Dreams certainly isn't blowing any minds.
Archy Marshall- A New Place 2 Drown [12/10]
Archy Marshall is the brains behind King Krule, known for regularly releasing a massive amount of music under a variety of monikers. His newest is a set of glitchy, dark electronic tracks, his vocals layered in a spoken-word-meets-rap styling, practically buried by the instrumentation surrounding it. The sounds swirl and glide over simple beats, the sheer number of layers requiring a listen through headphones. It's an artistic blend of modern music, its influences ranging from hip-hop to electronic to indie, all combined into a sleek and sexy sound. With A New Place 2 Drown, Marshall has again created a sound entirely his own, and a thoroughly enjoyable listen, as a whole.
Cass McCombs- A Folk Set Apart: Rarities, B-Sides & Space Junk, Etc. [12/11]
A Folk Set Apart features more than an hour of unreleased tracks from the prolific Cass McCombs. Because McCombs has changed his style so much throughout is career, the songs vary widely, from hard-rocking lo-fi indie to psychedelic jams to punk to country-influenced ballads. The connection between the songs is McCombs' strong songwriting abilities and his willingness to experiment with new directions. In the end, the career-spanning compilation plays much like the singer's discography, eclectic but rewarding.
Prince- HITNRUN Phase Two [12/12]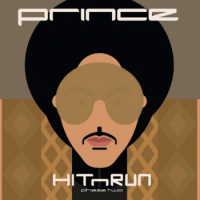 After the unsatisfying electro-pop release HITNRUN Phase One, Prince returns with Phase Two, a much stronger set of songs. Featuring his previously released 'peace and love' anthem "Baltimore," the remainder of the album follows the song's slick funk style. With deep, groovy bass lines, horn sections, background vocals and sexual lyrics, it sounds like a record Prince needed to make. Though nostalgically funky, the addition of synthesizers, rap-deliveries and the ultra-clean production make the album distinctly modern. Though everyone knew Prince could create this sound, its still a refreshing and satisfying listen, especially in comparison to Phase One.
Cage The Elephant- Tell Me I'm Pretty [12/18]
With Tell Me I'm Pretty, Cage The Elephant stick to what they do best, creating simple indie-rock that will stick in your head. The album is full of upbeat tracks with thumping bass lines and skuzzy guitars, topped off with vocal hooks and the occasional orchestral backing. Compared to past releases from the band, Tell Me I'm Pretty sounds more fully realized as the band uses new soundscapes to create their most mature material to date. It's fun, infectious music, which is a hard thing to dislike.
Pusha T- King Push- Darkest Before Dawn: The Prelude [12/18]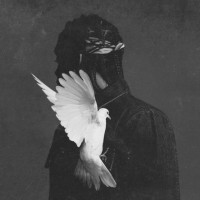 As it turns out, one of 2015's best hip-hop albums came a mere two weeks prior to the year's end. Pusha T's Darkest Before Dawn was released as a prelude to the upcoming full-length King Push, yet is an absolutely stellar album in its own right. The beats are dark and dense but simplistic. The production is perfect, with a definite attention to detail. The lyrics, as always with Pusha T, are the highlight, clever and literate, cocky and angry. With the help of Q Tip, Kanye West, Timbaland and more, Darkest Before Dawn is a must-hear rap release, leaving fans wondering where the King Push series will go next.
Upcoming Tour Dates: 4/5 @ The Vic
The Avett Brothers- Live, Vol. 4 [12/18]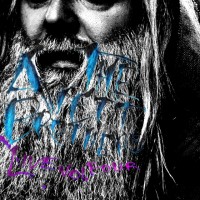 Few bands have taken a more disappointing turn in the live setting than the Avett Brothers, and nothing displays this fall better than their live album series. Live, Vol. 2 showed the band in their original three-person incarnation and at their peak, performing stripped down country songs to a small audience. Live, Vol. 3 captured them five years later, having blown up in popularity following the excellent records Emotionalism and I And Love And You, and adding a celloist to the lineup. Since I And Love And You, however, the Avett Brothers have continued expanding their band, adding a pianist, drummer and violin player. Unfortunately, their new material doesn't have the strength to justify the additional members, their live shows entirely lacking the intimacy that made Live, Vol. 2 such an excellent live set. Sure, the band manages to rock out some newly arranged versions of "Kick Drum Heart" and "Slight Figure Of Speech," and new, previously-unreleased song "Rejects In The Attic" captures their older, Emotionalism-era sound well, but the problem lies in the album only featuring one song from before 2007, ignoring their first three albums entirely in favor of an unnecessary cover of Thin Lizzy's "The Boys Are Back In Town." Live, Vol. 4 isn't a bad listen; it simply makes you miss the Avett Brothers' past.
Upcoming Tour Dates: 4/22 & 4/23 @ The Chicago Theatre