Album Reviews | January 2016 Releases
David Bowie-★ (Blackstar) [1/8]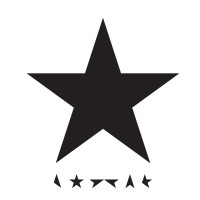 Blackstar gained instant notoriety when Bowie passed away only two days after its release, leading to the record being his first to reach number one on the Billboard charts . Even beyond this fact, Blackstar is a must-hear for music fans, the entire album packed with a brand of creativity that only a musician like Bowie could ever offer. Recorded with a group of local jazz musicians, the songs defy all boundaries of modern rock music, stretching horizontally onward, the shortest tracks still surpassing the four-and-a-half minute mark. Musically, the songs blend modern electronics with a dark ambience created by the horns, resulting in an otherworldly sound. Bowie's lyrics match this dramatic, ominous vibe, the focus on mortality throughout no coincidence. In some ways blending all of the fringes of Bowie's discography and in other ways exploring brand new concepts and textures, Blackstar is simply a phenomenal record, and finds Bowie's last living release a worthy continuance of his reputation.
Savages- Adore Life [1/22]
When Savages arrived on the scene in 2012, the band was quickly given the post-punk label, displaying blatant influence from bands like Gang Of Four or Wire, the songs living in the grittier, harder-rocking side of the genre. With Adore Life, the band didn't change the formula, but they didn't need to. Put simply, the new songs rock. Layers of heavy, dark guitars cut viciously through the intense, upbeat rhythm section. The vocals remain steeped in punk, the singer's voice melodic when needed and particularly rhythmic. Compositionally, the band knows when to build and when to release, leading to tracks that keep the listener's interest, riffs coming and going throughout each energetic spurt of a song. Fans of guitar rock will find much to like in Adore Life, an exceptional sophomore release from a band that shows no signs of slowing down.
Upcoming Tour Dates: 4/7 @ Metro
Ty Segall- Emotional Mugger [1/22]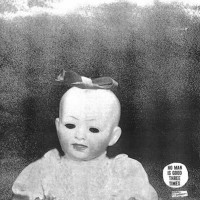 From lo-fi garage-rock to delicate acoustic tracks to skuzzy metal, Ty Segall's constant influx of new music is as unpredictable in style as it is consistent in quality. With Emotional Mugger, Segall again changes direction, its sound a deliberate nod toward glam rock bands like T. Rex while flaunting characteristics entirely his own. Based primarily on guitars and the occasional synthesizer, Emotional Mugger features choppy riffs that are sometimes disorienting. The guitar parts shift abruptly and unnaturally in the middle of songs, yet the compositions match the somewhat sloppy intensity of the backing band. It's controlled chaos done in a classic Segall fashion, the songwriter again giving fans something to talk about.
Upcoming Tour Dates: 3/7 & 3/8 @ Thalia Hall
Bonnie "Prince" Billy- Pond Scum [1/22]
Will Oldham, the songwriter behind the Bonnie "Prince" Billy moniker, is known not only for his massive catalog of songs, but his ability to reinvent his songs stylistically both in live and studio settings. His most recent release, Pond Scum, collects Peel Sessions recordings that show him doing exactly this. A release definitely aimed at the songwriter's most dedicated fans, Pond Scum collects dark, stripped-down recordings of some of his oldest songs as well as some rarities. Though nobody will argue this as the quintessential Oldham release, it's an excellent view of the brilliant songwriter's past catalog.
Upcoming Tour Dates: 2/18 @ The Vic 
Tortoise- The Catastrophist [1/22]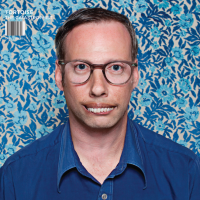 After seven dormant years, The Catastrophist is both a continuation of Tortoise's classic sound and a huge shift in the same. Though still containing the instrumental post-rock the Chicago band is famous for, the songs tend to lean more toward the classic and progressive rock sound and away from jazz-fusion. The songs feature soaring guitar riffs and layers of synths and organs, creating a sound that reaches the epic, grandiose nature of prog-rock. The band's playing is especially concise, perhaps showing a revitalization and new energy after years away. Combining excellent musicianship and new, electronic-based ideas, The Catastrophist remains impossible to categorize yet oddly familiar for a band many have watched progress throughout the last two decades.
Bill Frisell- When You Wish Upon A Star [1/29]
Jazz guitarist Bill Frisell dialed it back a notch for his newest set of songs, When You Wish Upon A Star. The album collects a variety of songs from classic films and television and recreates them in Frisell's jazziest tone. Laid-back in tempo and style, the record often feels like a late night jam session, the familiar melodies simply a basis for the music's textures. Far from the intensity of albums like 2014's Guitar In The Space Age, When You Wish Upon A Star may not win Frisell any new fans. Regardless, it's classy jazz done well, an easy listen full of masterful musicianship.
Upcoming Tour Dates: 2/19 @ Old Town School Of Folk Music