Album Reviews | May 2016 Releases
By: Alex Wood
James Blake- The Colour In Anything [5/6]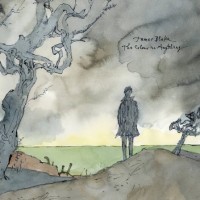 Clocking in at a massive 76 minutes, electronic mastermind James Blake's third proper album, The Colour In Anything, is an extremely elaborate work of art, presenting every trick in the songwriter's eclectic repertoire side by side. The music is heavy whether it's dense keyboard and synthesizer harmonies, moody ambient pieces or piano ballads. Blake's voice matches the emotions in the music perfectly, the songs' subject matter seemingly more personal than ever before. This personal nature is complemented perfectly with the help of Justin Vernon and Frank Ocean on occasional tracks. In the end, The Colour In Anything is a moving work, despite its overwhelming sprawl, and finds Blake continuing to do what he does best.
Upcoming Tour Dates: 10/9 @ Cadillac Palace Theater
Aloha- Little Windows Cut Right Through [5/6]
Aloha were prolific in the indie scene between 2000 and 2010, but disappeared for six years prior to their most recent album, Little Windows Cut Right Through. The break paid off, as the new album features a refreshing and mature sound for the band, using a dense background of electronics and percussion to create a bigger sound than ever before. Though intricately layered instrumentals and percussive rhythms were always a part of the band's sound, the new album presents them in a clean and polished tone, bringing each individual layer to audible distinction. An excellent collection of danceable indie-pop tracks, Aloha's return should be well received by both fans and newcomers alike.
Upcoming Tour Dates: 9/23 @ Lincoln Hall
Radiohead- A Moon Shaped Pool [5/8]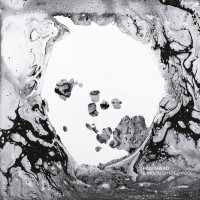 From the opening minutes of A Moon Shaped Pool, listeners can rest assured that Radiohead haven't remained dormant since King Of Limbs, instead creating yet another musical world of their own. In fact, A Moon Shaped Pool may be the biggest change for the band in over a decade, for a number of reasons. The sound itself is dark and spacious, relying heavily on a combination of strange electronics and Jonny Greenwood's epic string arrangements. Though drummer Philip Selway again plays a gigantic role in stitching the odd compositions together, gone is the constant presence of intensely rhythmic drumming that gave King Of Limbs its energy. Furthermore, Thom Yorke's lyrics sound surprisingly personal and are perhaps his most straightforward since The Bends. Despite the changes, the record hits you as hard as any Radiohead album, it's gloom and spacious ambiance giving a distinct feeling that only true artists can create, truly a world of its own.
Upcoming Tour Dates: 7/29 @ Lollapalooza
Twin Peaks- Down In Heaven [5/13]
Chicago-based Twin Peaks have slowly built a dedicated fanbase since their 2013 debut, their sound maturing with each release, moving from garage-rock to classic rock stylings throughout. With Down In Heaven, it feels as if the band finished this transition, committing to a set of songs that no long barrage the listeners with sloppy, distorted guitars, instead focusing on melodies and layered production. As a whole, the album is a low-key affair in comparison, the lyrics more comprehensible and the music clearer and premeditated. Somehow, the band doesn't lose its edge when slowing it down, the vocals still gruff and the riffs still packed with energy. It's a nostalgic sound done right and a welcome change of pace.
Upcoming Tour Dates: 7/15 @ Union Park
David Bazan- Blanco [5/13]
The always-prolific David Bazan has recently completed a monthly 7" series known as Bazan Monthly that spanned more than a year and created more than 20 news songs, a few at a time. Now, Bazan collected ten of the tracks, remixed and remastered to become a comprehensive album. The songs feature a surprisingly electronic backing, Bazan apparently distancing himself from his lo-fi folk beginnings. The focus, as always, remains on the songwriting, his words flowing like poetry in his distinct, low-frequency drawl. Though this won't go down as the songwriter's best work, it's a must-hear for fans and an interesting listen in general.
Upcoming Tour Dates: 6/30 @ Lincoln Hall
Colleen Green- Colleen Green [5/13]
Songwriter Colleen Green performs a simple brand of pop-rock that rivals the likes of Wavves and Best Coast, breezy, upbeat songs matched by hooky vocals and lightweight lyrical topics. Her newest, self-titled EP features six of her catchiest songs yet, stocked with a simplistic, churning rock backing and instantly infectious vocal melodies. It's the perfect album to be released as Chicago finally gets warm, and a fun listen from start to finish.
Chance The Rapper- Coloring Book [5/13]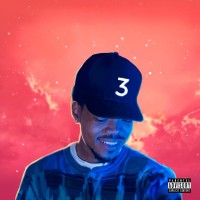 Chance The Rapper returned with a second official mixtape, Coloring Book. The album focuses on spirituality, channeling gospel and church influences through the Chicago rapper's kaleidoscopic, drug-drenched worldview. The production is ambitious and dense but never excessive, cohesive yet varying throughout. Chance's lyrics are innovative as ever, amongst the best in the hip-hop scene today. The songs are especially positive and uplifting, focusing on real-life experiences like the birth of his son or the death of his grandmother. Chance is maturing, and it shows in his music and lyrics, the focus and clarity of his vision making Coloring Book not only one of the best hip-hop releases of the year, but one of the 2016's best records in general.
Fruit Bats- Absolute Loser [5/13]
Chicago songwriter Eric D. Johnson is back under the Fruit Bats moniker, returning for his first album in three years. Though the band's albums have each shifted sounds within the folk-rock genre, Absolute Loser lands somewhere in the middle, featuring a surprisingly straightforward set of folk songs. As always, the focus remains on Johnson's distinct vocals and impeccable songwriting, though these only come through so boldly thanks to the meticulous instrumental backing. Acoustic guitars and rhythm section remain constant while keyboards, banjos, slide guitars and auxillary percussion sneak in and out of the mix. It's an album that sounds simpler than it is, and a beautiful set of tunes from one of Chicago's best songwriters in recent years.
Upcoming Tour Dates: 6/5 @ Do Division Street Festival
The So So Glos- Kamikaze [5/13]
Kamikaze is an explosion of energy from New York City's The So So Glos. Packing the bombastic ceaselessness of punk rock, the melodic sense of pop-rock and a willingness to step out of either genres' defining lines, the record finds the band at a vital state of maturation, nearly perfecting their sound. The lyrics are pessimistic in the more clever way, combining observations, sarcasm and genuine feeling to create a truly rewarding listener. Better yet, the record's packed with catchy hooks, the songs guaranteed to stick with you past a first listen. It's a serious record, yet seriously fun. It's a huge step for The So So Glos, and hopefully the start of bigger and better things to come.
Hard Working Americans- Rest In Chaos [5/13]
It's hard to review Rest In Chaos without using terms like 'old fashioned' or 'classic.' The supergroup, consisting of songwriter Todd Snider, Widespread Panic's Dave Schools, Neal Casal of Chris Robinson Brotherhood and Duane Trucks, recreate a blues-rock sound that's timeless yet fresh, a combination of roots-rock guitar riffs, organs and an organic rhythm section mixing to create songs that lean on each respective member's strengths. Beyond the music, Snider's lyrics are sharp and packed with imagery, his incredible knack for storytelling drawing you in to each song immediately. Rest In Chaos is a tough album to find fault with, its timeless, natural tone packed with hooks, energy and pure rock 'n roll.
Car Seat Headrest- Teens Of Denial [5/20]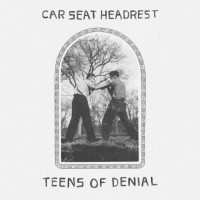 In a lot of ways, Car Seat Headrest is everything you could want in an indie band, exemplified perfectly in Teens Of Denial. The songs sound simple at first but reveal themselves as deceptively deep with further listens. Will Toledo's songwriting is the highlight, with the lyrics coming off as brutally honest, generally revolving around the ideas of being young, attempting to fit in and experimenting with drugs. The music matches this honest tone, the clean electric guitars and energetic, pounding drums creating a backdrop to encapsulate and in many ways prove the merits of the songs themselves. Each track feels epic in its own way, whether it's three minutes in length or eleven. Car Seat Headrest has officially proved their compositional skill and will inevitably only get bigger from here.
Upcoming Tour Dates: 7/16 @ Empty Bottle
Mutual Benefit- Skip A Sinking Stone [5/20]
Mutual Benefit makes extremely lush songs, featuring dense layers of instrumentation in a sprawling, careful chaos. Skip A Sinking Stone uses less synthesizers than the last album, focusing on acoustic guitars, piano, strings, woodwinds and more to create a softer, more organic sound. It's an especially meditative record, its beauty coming through patient builds in the ever-changing song structures. It's an incredibly cohesive album and a gorgeous listen, each composition ambitious without being excessive.
Bob Dylan- Fallen Angels [5/20]
Despite overwhelmingly favorable reception from critics, Dylan's 37th studio album is an unnecessary release, to put it nicely. The record again collects songs at one point recorded by Frank Sinatra in the same lazy, jazz-inflected style as last year's Shadows In The Night. Though the selection of tunes is inarguably solid and the production is clean and smooth, Dylan's rough, growly vocals crack and bend in all the wrong places, begging the question of why the 75-year-old singer is attempting to imitate this style at all. The band plays a generic, clean blues sound, never missing a note but never sounding inventive or original. It's another Sinatra covers album from Dylan, and, unless you somehow are excited for it, Fallen Angels is an unnecessary inclusion in the singer's epic discography.
Upcoming Tour Dates: 6/24 @ Rivinia
V/A- Day Of The Dead [5/20]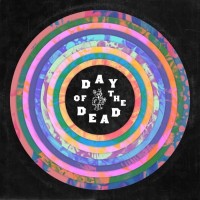 Featuring over five hours of Grateful Dead covers from many of the biggest names in the current indie-rock scene, The National's Day Of The Dead had practically every music lover curious. Fortunately, the ambitious project delivers beyond expectations, the songs ranging from straightforward performances to instrumental interpretations to songs entirely reworked in style. With contributions from Wilco, The War On Drugs, Jim James, Bela Fleck, Kurt Vile, The Flaming Lips and many, many more, the giant collection features enough variety to avoid repetition while also flowing seamlessly from genre to genre. It's a beautiful tribute to the Dead, and a release that quite simply can't be ignored.
Mudcrutch- 2 [5/20]
Tom Petty's Mudcrutch is back with a sophomore release that proves the band to be more than a side project. The record is distinctively Petty's sound, with soaring guitar solos and Southern twang intact. The songs sound unforced, as though the band were tuned in and ready for its creation. Petty's voice sounds as great as ever, and his lyrics may top his last few records, combining an emotional sensitivity with a freewheeling, story-telling spirit. With only a few ballads on the 11 song album, it's an upbeat, rocking affair that will keep Petty's fanbase impressed.
Brett Dennen- Por Favor [5/20]
Over the years, Brett Dennen has perfected his brand of breezy folk songs that are accessible but distinctly his own. On Por Favor, he sticks to the formula, churning out a set of catchy folk-pop songs that keep an upbeat, sunny vibe throughout. His lyrics typically focus on simple storytelling, occasionally hitting personal, emotional peaks. Its simplicity is a strength, making the album easy to enjoy.
Upcoming Tour Dates: 6/8 @ Thalia Hall
Holy Fuck- Congrats [5/27]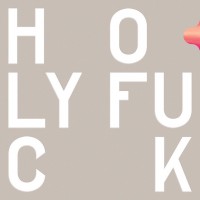 Holy Fuck create the kind of instrumental, electronic music that sounds fully organic, a live drummer and bassist keeping one foot in rock 'n roll as two other members experiment with synthesizers, planting the other firmly in electronic music. The result is hard rocking dance music, and never has the element of rock been more pronounced than on Congrats. Here, the band layers thick electronic lines atop each other to create such a massive wall of sound that it entirely immerses the listener, leading one to often forget that it's a dance record at all. Aggressive sections give way to a softer ambiance, only to grow again to its forceful roots. Congrats demonstrates that Holy Fuck is an electronic band with legitimate talent, and is a certain success for the band.
Upcoming Tour Dates: 7/14 @ Lincoln Hall