Album Reviews | October 2015 Releases
The Wood Brothers- Paradise [10/2]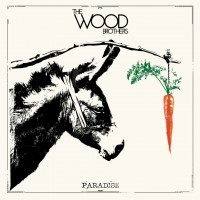 The newest record from The Wood Brothers refines their folk-rock sound to a smooth, polished consistency, resulting in one of their best albums to date. The songs seem deceptively simple, packed with careful layers of guitars and catchy vocal hooks from Oliver's distinctive delivery. The band now includes a percussionist as well, allowing the songs to dig further into each groove, giving many a danceable quality that wasn't present in earlier recordings. Songs can build to climactic guitar jams or slow down to soulful ballads, offering a variety of a quality that only experience can create.
Wavves- V [10/2]
Nathan Williams is an artist that has truly matured over the years while maintaining the vision that earned him a fan base to begin with. Beginning as a hazy, lo-fi bedroom project, Wavves has developed into a full-fledged rock band, with V being, without a doubt, the band's best record to date. Packing powerful pop-punk into three-minute songs, the album is simply infectious and hard not to love. The lyrics are simple but pungent, with biting guitars and splashing, upbeat drums keeping momentum high. V does everything that the pop-rock should, offering an energetic blast of rock that will make you want to listen on repeat.
Blitzen Trapper- All Across This Land [10/2]
Since 2008's epic Furr, Blitzen Trapper have experimented time and time again with different sounds, ranging from Beatles-pop to alternative-country to 90s-inflicted pop-rock. All Across This Land may be the first time the band attempted to return to Furr's blend of country, classic rock and indie vibes. Though most of the songs don't live up to the quality of the aforementioned record, the band does sound invigorated, never more apparent than in the rocking title track. The production is sleek, allowing the dense layers of instruments to all come through, while the lyrics are personal and introspective. Leaning heavily on guitar riffs and solos, the album rocks harder than the band has in years, which is certainly a step in the right direction.
The Sheepdogs- Future Nostalgia [10/2]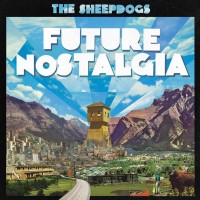 The Sheepdogs perfected their take on classic rock over the years, to the extent that each studio album sounds like it could have legitimately come from the 70s. Future Nostalgia continues in the same vein as previous releases, yet the songs sound more developed, using guitars and organ to build each song to impressive climaxes. With multiple guitars playing in harmony, the songs bring to mind classic records by the Allman Brothers, the soulful vocals keeping the songs radio-ready through tuneful melodies. The record offers something for everyone, accessible yet intense, nostalgic yet original, organic yet deliberate. This may well be one of the best guitar-rock albums released this year.
The Infamous Stringdusters- Undercover [10/9]
Though Undercover is a short EP of cover songs by the endlessly talented Infamous Stringdusters, it certainly deserves mention. Featuring covers of Johnny Cash, Bob Dylan, Pink Floyd and Tom Petty, the record effortlessly converts the songs into the band's traditional bluegrass style, opening each up to masterful solos while members trade vocals. While a song like "Big River" may lend itself to this transformation, it's tracks like Pink Floyd's "Fearless" where their skill really shines. It's a loose, natural jam session paying homage to artists the band members clearly respect, and a fantastic, fun listen for bluegrass fans.
Deerhunter- Fading Frontier [10/16]
Fading Frontier may be Deerhunter's most accessible record to date, and that's a good thing. Bradford Cox hasn't dumbed down the music, but simply refined it. The songs sound compact and calculated, with surprisingly catchy hooks throughout and dense layers of clean guitars, hazy keyboards and synthesizers and even the occasional drum machine. Layers drop out and reappear throughout songs, giving each track an unpredictable quality, as though the song could grow to an upbeat climax or slow to a near halt at any given moment. Despite a short runtime, the album is ambitious, fitting an unbelievable amount of creativity and inspired ideas into the nine songs. Fading Frontier is an unmistakably modern record, and may be well ahead of its time.
Josh Ritter- Sermon On The Rocks [10/16]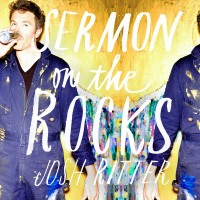 With each release boasting a slightly different sound, Josh Ritter may have perfected his style on Sermon On The Rocks. A soulful delivery matches the lyrics' emotional nature, with the instrumentation carefully avoiding the simplistic acoustic guitar that leads so many singer-songwriters to mediocrity. Instead, the album contains carefully composed grooves, generally led by upbeat drumbeats, piano and electric guitars. The combination of the rollicking vocal delivery and production-heavy backing often recalls Paul Simon's solo work, and surprisingly fits Ritter's delivery perfectly.
!!!- As If [10/16]
In recent years, !!! have developed a unique electronic sound, combining sexy disco grooves with rapturous electronic peaks. The result is essentially a party, each song fit for the dance floor, building constantly while combining catchy vocals and live-instrument jamming over ceaseless drumbeats. It's a sound that surprisingly doesn't exist more in today's scene, and not an easy one to create. As If includes the addition of effects-smothered vocals throughout, adding a trippy aspect that keeps the album from being overly accessible. Above all else, As If is the rare instance in electronic music where talented musicianship isn't compromised in the creation of dance songs, and it's possible that nobody's doing this better than !!!.
White Out with Nels Cline- Accidental Sky [10/16]
White Out is a longtime staple in the improvisational free-jazz scene in New York City, performing regularly as a duo using primarily percussion instruments, keyboards and electronics, though known for frequently collaborating with other musicians. Their newest record features Wilco's guitarist, Nels Cline, a longtime collaborator with the group. The record features a set of entirely improvisational songs, the members experimenting wildly in a sea of noise. A barrage of crazy keyboard sounds meets spacious free-jazz drumming, rhythms coming and going and textures changing constantly. Nels Cline doesn't solo in a traditional sense, but instead adds notes, runs, riffs or atonal effects, matching the others' improvisation with a highly experimental sense and expert ear for harmony. The record is out there, to say the least, but an interesting practice from a group of outstanding musicians.
Beach House- Thank Your Lucky Stars [10/16]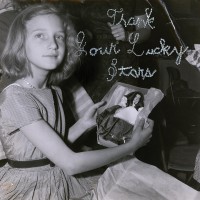 Beach House surprised fans with the announcement of Thank Your Lucky Stars, the full-length coming less than two months after their last album, the excellent Depression Cherry. Yet Lucky Stars is no companion album, nor simply b-sides. It features an entirely different style, characterized by a spacey, melancholy sound, each song stretching endlessly forward. The instrumentals are repetitive, but fit the mood well, as though droning onward in hazy, stark textures. Guitar is used extensively, though drenched in reverb, giving it a distant sound. The entire record is a specific mood, a mood that feels like a quiet nighttime outdoors. Though there's little here for those who don't like other Beach House releases, fans will surely embrace Thank Your Lucky Stars as a welcome addition to the band's catalog.
Fuzz- II [10/23]
Fuzz specialize in dark, heavy, hard rock, walking a thin line between proto-metal bands like Black Sabbath and modern doom-metal bands like Electric Wizard. Skuzzy guitars drenched in distortion play sludgy blues riffs over crashing, booming drums, performed by the ever-productive Ty Segall. The band's second record is as heavy as ever, every song feeling gigantic in scope. The momentum never slows down, each song carrying the same sludgy energy onward, the classic power-trio format working its magic as lightening-fast guitar solos give way to ever-evolving riffs. It's a terrific set of songs that stay true to style, but will undoubtedly have fans head-banging enthusiastically along.
Joanna Newsom- Divers [10/23]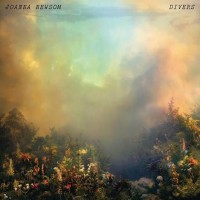 Divers may be Newsom's most gorgeous album yet. The songwriter has a keen sense of traditional folk music, which she then filters through her own stylistic tendencies, a dense array of harp, piano, strings, flutes and more. The end result is simply mesmerizing. The lyrics, delivered of course through her unmistakable falsetto, are thick with imagery, the words themselves containing a beauty that matches the music. Divers is Newsom's most fully realized record to date, far surpassing 2010's Have One On Me, yet combining the elements that made each of her past albums great. It's a brilliant and mature set of songs that confirms Newsom's unique genius, and should be appreciated by music fans across the board.
Trey Anastasio- Paper Wheels [10/30]
Anastasio's new album is too predictable. The guitarist again leans on a singer-songwriter sentimentality that he has regrettably developed since 1998. The result is an over-produced set of poorly written ballads and pop attempts. A horn section tries to add some funkiness to some songs, and there are naturally a couple catchy hooks, but there's no chance of older Phish fans finding consolation in Paper Wheels.
J Dilla- Dillatronic [10/30]
Following his death in 2006, hip-hop producer J Dilla's mother has gone through the artist's work, unearthing unreleased instrumentals. Dillatronic combines more than 40 of these short beats, offering a glimpse of the prolific producer's unfinished and unreleased material. Though it naturally won't live up to his epic Donuts, the beats are characteristically similar, the kind that only J Dilla could make. Fans of the artist and the countless hip-hop bands he recorded with in the past will certainly enjoy going through the full hour of new material.
EL VY- Return To The Moon [10/30]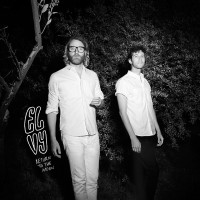 EL VY is a collaboration between The National's Matt Berninger and Brent Knopf of Menomena. The album takes a little from each member's primary band to create something entirely new. Berninger's notorious baritone vocals and downbeat lyrics are in tact, making Knopf's contributions the biggest change. The music is smooth and polished and unmistakably 'indie,' boasting simplicity in its layers of keyboards and guitars that directly avoids The National's dense, difficult production. The result is a set of upbeat songs that border on the realm of pop, with catchy hooks musically and lyrically. The album feels natural, as though the two veteran musicians simply combined their strengths and Return To The Moon came out.