Friday Linkafication: Grateful Dead Video Games, 8-Bit Phish, Bluegrass Super Bowl Shuffle & More
Every Friday, we're going to offer the best links, news and sites that we've discovered over the past week. We promise to keep it relevant (mainly).
Rolling Stone weighs in on the forthcoming Grateful Dead video game, but can it match the power and glory of the Journey arcade game?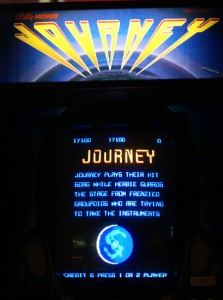 Widespread Panic will simulcast all three of their upcoming 25th Anniversary gigs for free via the web
Chicago-area jammers Strange Arrangement release their new album, Polygraph
Expect Bob Dylan Chronicles Volume 2 as part of a six book (8 figure!) deal with Simon & Schuster
Wanee festival is back in 2011 which an incredible lineup
Miss your old NES? Try on this 8-bit version of Phish's "Punch You In The Eye"

More 8 bit Phish: Stash, Divided Sky and Zappa: Peaches En Regalia
Behind The Music With Dr. Teeth & The Electric Mayhem (ear muffs on the kids for this one):
And finally, here's video of Chicago bluegrass powerhouses Sexfist ripping through "The Super Bowl Shuffle"... GO BEARS!