Leftover Salmon Does Old & In The Way / Garcia & Grisman @ Park West (Setlists, Video)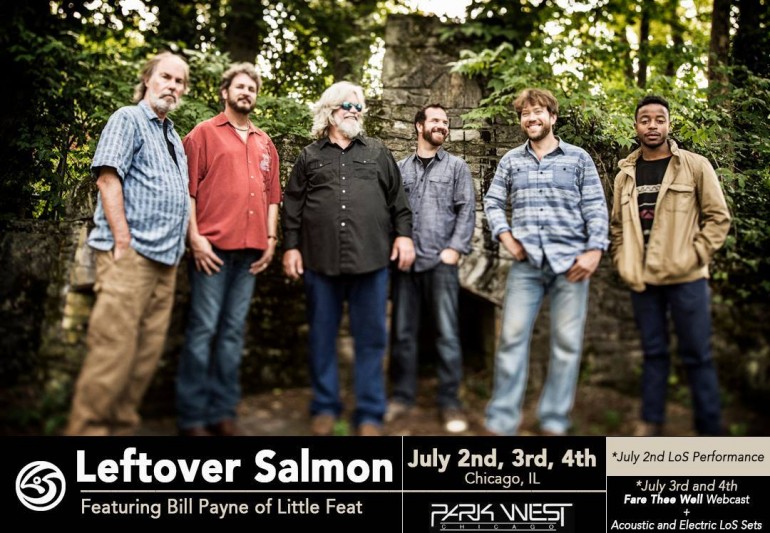 It was a busy weekend, but Leftover Salmon managed to work in some fun time. while also supplying the big fun for the assembly at Park West for a one-of-a-kind run of shows.
While the July 2nd kickoff was your standard two set LoS affair, it did feature an appearance by Col Bruce Hampton early in the second set, while guest guitarist Mark Shimmick sat in for a pair of set ending cover songs.  And there were treats in store for those who stuck with the Colorado band for their final two shows on the run.
7/2 Park West - Chicago, IL

Set 1: Lets Give a Party (Ants), Bend in the River, Way Down Under, Thornpipe, Gulf of Mexico, I Don't Know You, Get Me Out of the City, Better Day, Better, Steam Powered Aeroplane, Oh Atlanta

Set 2: Cajun Girl, Right Now w/ Col. Bruce Hampton, Little Maggie, Mama Boulet, Western Skies, Keep Driving, Dixie Chicken, Whatcha Gonna Do, Mr. Charlie, Pasta on the Mountain > Walk on the Wild Side*, Whipping Post*

Encore: Nobody's Fault But Mine > Wake and Bake

* = w/ Mark Shimmick
The shows on the 3rd and 4th doubled as Fare Thee Well streaming parties, which made for a unique experience.  It's likely that many attendees spent the afternoon browsing the lots at Soldier Field, or one of the many other activities available for music lovers that weekend, as the room filled slowly but steadily after the streams began.
The Dead show was projected onto three huge screens, and from the first notes, those who made it were totally engaged.  Though there were some small technical difficulties on Friday night (video dropped for a looong minute during "Help On The Way", the production was top quality.  Much of the crowd remained seated the Park West's snazzy booths, but others hit the dance floor.  Whichever way, most people were glued to the show and not constantly talking.  It felt like a real show.
Except for this...
About 15 minutes after the Dead 50 first set ended, Salmon took the stage for an acoustic set celebrating Jerry Garcia's Old and in the Way bluegrass project.  Phil Roach of Cornmeal rocked the Vassar parts during the 40 minute set, leading almost directly into the Dead's second act.  Complete video of this, and 7/4's Garcia & Grisman tribute, is right here...
At the closing notes of "Ripple", with the crowd still going nuts, Salmon walked on and crushed it. Drew Emmitt was a clear MVP through their electric set that followed, leading the band through many great jams until the party broke up at around 1:15 a.m.
Those full set videos are a A LeVeLhEaDs Proudcution by Mark 'dababe44' Roth.  But there's also great great footage of Whipping Post from 7/2 via the amazing LazyLightning55a
But the party wasn't over for the Salmon Boys.  Yes, they also managed to catch a ballgame.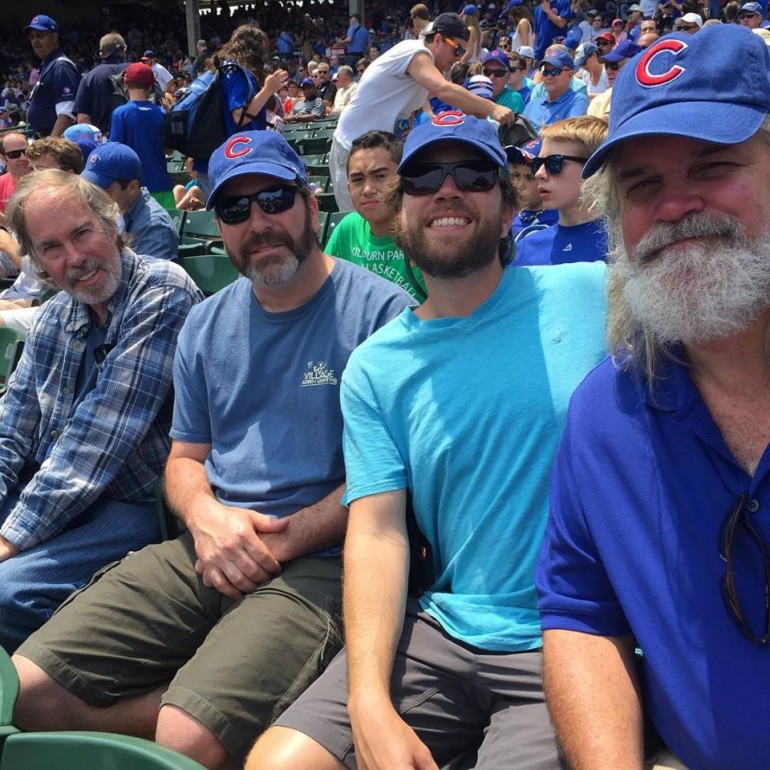 And Vince even made it to the floor at Soldier Field on Sunday.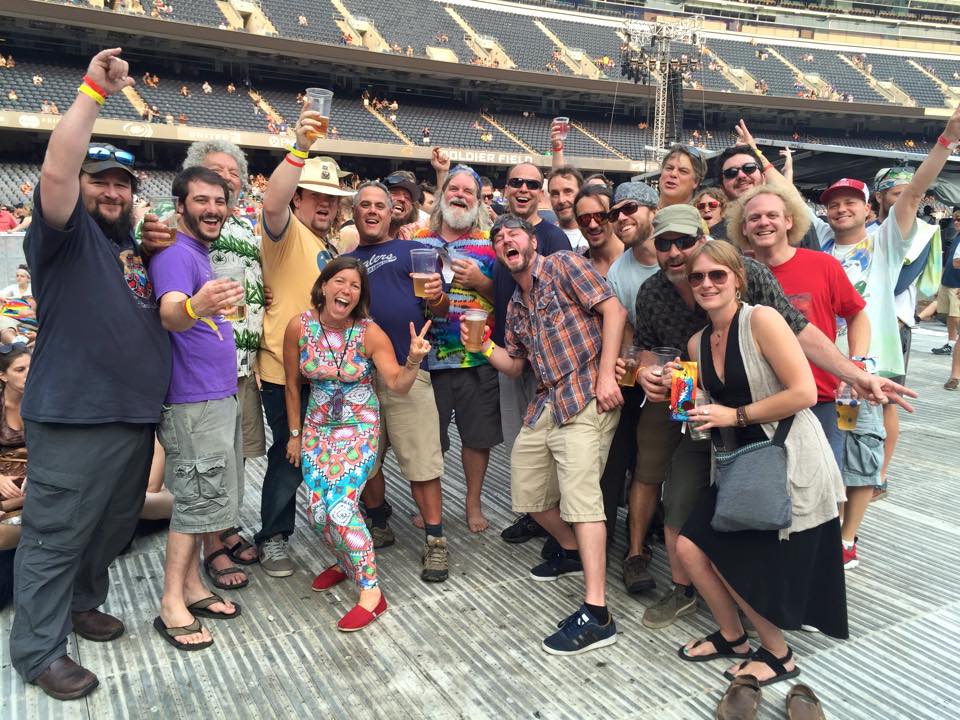 I guess that's the way you do it FESTIVAALL style.
Photos & setlists via Leftover Salmon Facebook Page.
7/3 Park West - Chicago, IL

Acoustic Set w/ Phil Roach: Old and in the Way, Pig in the Pen, Hobo Song, Lonesome Fiddle Blues, White Dove, Lonesome LA Cowboy, Midnight Moonlight

Electric Set: Rivers Rising, Everything's Round, All Night Ride, Liza w/ Phil Roach, Bird Call w/ Phil Roach, Easy to Slip, Here Comes the Night, 420, Willin', Big Railroad Blues*, Rag Mama Rag+

* = w/ Duke Davis
+ = Duke Davis & Phil Roach

☛ 7/4 Park West, Chicago, IL, w/ Jeremy Garrett of the Infamous Stringdusters

Acoustic Set: Shady Grove, Thrill is Gone, Cold Rain and Snow, Stealin', Catfish John

Electric Set: Madaam Goodreau > AIKO AIKO Medley > Madaam Goodreau, Rueben's Train, Aquatic Hitchhiker, Two Highways, Rooster Rag, Light Behind the Rain, Fat Man in the Bathtub*

* = w/ Duke Davis
Thanks to Matt Fricks for his reporting on the 7/2 show.