Leftover Salmon, moe. Will Spend July 3rd at Naperville Rib Fest
Naperville Ribfest has always been about the classic rock dinosaurs and this year is no different with ZZ Top, Joe Walsh and Steve Miller Band scheduled to appear at the 2012 festival.  But this year, the fest adds a bit of jam to the festivities.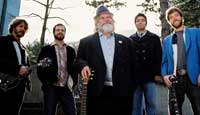 The reunited Leftover Salmon will make their first Chicago area appearance in many years, performing behind their new album Aquatic Hitchhiker.  I guess its only fitting that it is at a FESSSTIVALLL! They take the stage at 3:30.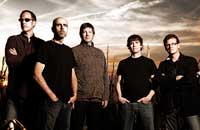 Fresh off a triumphant winter appearance at the Riv and another trio shows at the downstate Summer Camp Festival, moe. will take the state at 5:30, leaving plenty of time for fireworks if you are so inclined.
[Update 6/28] Sick moe. drummer Vinnie D'Amico has been sidelined by physicians for the next four shows (including Naperville).  The show will go on with moe. percussionist (and former drummer) to step in behind the kit.
While the festival organizers have yet to confirm, it appears Chicago jammers and Barn-favorites Mr. Blotto may provide a warm up starting at 2:00 p.m.  The fest's website claims Nick Moss & The Fliptops play that slot, but we think it'd be great, as Blotto's website suggests if the hometown boys set the table for the jam heavy hitters. [Update 6/14/12.  We have unfortunately learned that Blotto will not be at the festival this year]
This should be a fantastic way to kick off the holiday and a nice welcome home for Chicago jam-heads heading back from Alpine Valley Phish over the weekend.  Plus: RIBS!