Pitchfork vs. Billboard - Top 2010 Tracks By Genre and Artist Location
Seems like we can't get enough of Pitchfork this week...
With year end "top" lists emerging, Pitchfork and Billboard offer a treasure trove of data for analysis and innovative presentation this year.  The visual geniuses at verysmallarray.com have managed to overlay the total number songs, by genre and location, on each list for a thoughtful comparative study that says a little about the artists, the journalists and the readers of each of these influential publications.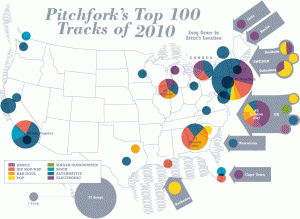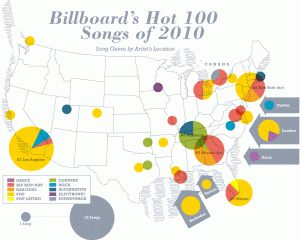 Click through on each map to see full size version at the source site.