Preview & Ticket Giveaway | Railroad Earth @ City Winery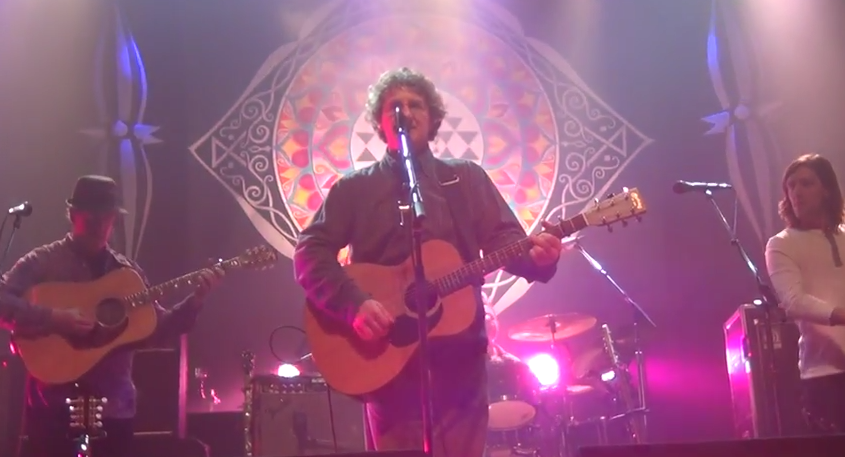 We've become so accustomed to a once a year visit -- in January -- by Railroad Earth to Chicago, that I did double take when I learned they'd be doing not one, but a pair of late night gigs during the Fare Thee Well weekend.
What a coup for City Winery, that they got RRE to close out their Weir World Series on Sunday July 5th after the Dead's final show.
And what a bonus for us -- and our readers -- that we're able to give away a pair of tickets to this show!
But first let's revisit their most recent January appearance in Chicago.  We've posted up some audio and video from their gig at the Vic from January 16, 2015 below. Have a listen (or at least scan the setlist) and you can set yourself up for a chance at a pair of tickets.
But if you want to increase your odds… follow the directions carefully.
1. Send us an email with the subject "RRE FTW" to info @ tomorrowsverse.com — in the body tell us your full name and your favorite tune from their January 2015 performance.
That's it. You're entered. We'll notify the winner on July 2nd. But if you want a few extra entries, let's get social…
2. Find the link to this page (or our main contest page) in our Facebook timeline. LIKE it, and tag the friend you'd like to take in the comments — that'll give you a boost. Be sure to LIKE The Barn on Facebook for it to count!
3. Find our tweet about this page in our Twitter timeline. RETWEET it or REPLY with your favorite tune from Railroad Earth's 1/16/15 gig and that will give you one more boost. Be sure to FOLLOW @thebarnpresents on Twitter.
Can't decide what to see, or just want to cover your bases? Check out some of our other Dead50 Weekend Giveaways.
[box type="download"]Download Entire Show (mp3 .zip) via archive.org[/box]
Black Elk Speaks
Untitled #12
Bringin' My Baby Back Home
Chains
Been Down This Road
Saddle of the Sun
Way of the Buffalo
Monkey
New Lee Highway Blues -->
Fiddlee
Bird in a House
Just So You Know
Bread and Water
Any Road
Old Dangerfield
Walls of Time
All That's Dead May Live Again -->
Tuba Mirum -->
Mighty River
The Jupiter and the 119 -->
Warhead Boogie -->
Genesis
Encore:
Dance Around Molly -->
Dandelion Wine