Sammy Hagar & Friends Offers Acoustic Weir & Friends Set, New Foo Fighters Tune
James Hetfield (currently on tour with Metallica) and Sammy Hagar have been hosting Acoustic-4-A-Cure shows for several years, and the fourth edition was hosted at San Francisco's Fillmore Auditorium on Monday.
With Hetfield away, Hagar started things off before inviting his friend and frequent Bay Area collaborator Bob Weir to the stage -- first for a solo "Peggy-O" and then fronting a crazy pickup band featuring Steve Vai, Mick Fleetwood, and Ruth Davis.
The combo cruised through "Easy To Slip", "Only A River", "The Other One" and "Loose Lucy" (with Hagar).
Foo Fighters' Dave Grohl and Taylor Hawkins also gave an acoustic performance.  During the set, Grohl debuted a new Foo Fighters track titled "The Sky Is A Neighborhood."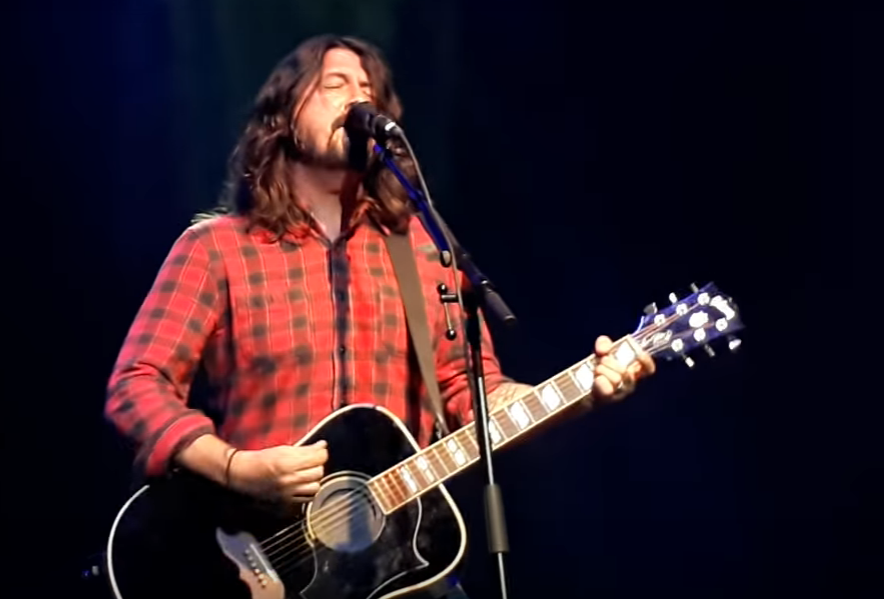 Even in the acoustic setting, the song packs a serious punch, with gritty vocals and a repetitive hook. It has some serious potential.
"I figured on the way up here, I thought, 'Fuck it, let's play a new song, man,'" Grohl said before performing the track.  Foo Fighters are currently working on their follow-up to 2015's Saint Cecilia EP.
Watch fan footage of the performance below.