Snarky Family: The Side Projects and Musical Kinships of Snarky Puppy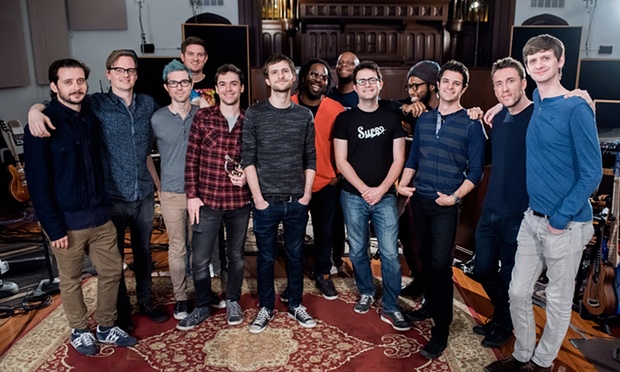 From the onset, Snarky Puppy presents as not-your-average-band.  It's been described as a collective with a fluid lineup -- surely there are many different looks, all rooted in impeccable chops and a tendency to bend time with their boundary pushing jazz.
The concept is magnified with albums like the just released Family Dinner, Volume 2, where even more musicians are brought into the fold to poke, prod and challenge its official members.
So it's no wonder that its members manage to find many other places to seek inspiration and express their own unique voices.  Whether as bandleaders, sidemen or just special guests, Snarky Puppy's principals have managed find themselves in a musical family tree whose branches are wide and sturdy.
Let's take a look at some of the most noteworthy.
Bill Laurance is a one time member of Snarky Puppy himself, so its no surprise that his output (on Snarky's GroundUP label) feels like a more heavily orchestrated version of the music the band puts out.  For his spring tour, the Bill Laurance Group will feature both Michael League and Robert "Sput" Searight of Snarky Puppy. [Chicagoans... win a pair of tickets to his March 23rd stop at City Winery HERE]
Sput also has his own group with Puppy bandmate Nate Werth.  Ghost-Note dabbles in interesting rhythm experiments -- and fully embraces the adventurous Puppy approach.
Guitarist Mark Lettieri has stepped out to front his own band, the Mark Lettieri Trio.  He mixes his own original compositions with some un-Puppy like pop and rock covers, but there's no mistaking where these are coming from.  Check out his take on Stevie Wonder's "All Day Sucker".
Keyboardist / organist Cory Henry has two projects that he tours with under his own name. The Funk Apostles are a team of absolute badasses who do to funk what Puppy does to jazz -- no holds barred, just going for it.  The video below is from their second performance ever.  Yeah, they're alright.
The Revival is Henry's name for his solo organ project, a that mixes deep gospel with hints of funk and a heaping helping of improv.  The Beatles' "Yesterday" is just over two minutes in its original recorded form.  Check out what Henry does with it and let me know if you need a tissue.
Snarky Puppy saxophonist Chris Bullock was part of a project that for some reason had me skeptical, until I finally heard what it way all about.  Along with notables Michael Ray and Jeff Coffin, he performed with Jazz Is Phish, a group assembled to translate the music of Phish into the jazz idiom.  Goddamn if it doesn't work.  Check out "46 Days" from their recent Brooklyn Bowl gig or stream or download the whole show here
Bullock, along with Puppy-mates Mike Maher (trumpet) and Rob Lanzetti (guitar) have been playing gigs with Banda Magda, a band fronted by Magda Ginanikou, one of the featured performers on Family Dinner, Volume One.  A true blend of influences from all over the globe, Banda Magda takes a Puppy like jazz lens and ratchets up the latin rhtymns and gypsy-like French and Greek folk.
Here's Snarky Puppy with Magda Ginanikou from Family Dinner Volume One.
Maher loses the trumpet and focussed on the vocals for his own band MAZ, which falls on the soul side of jazz, and in the past has featured League, Henry and Bullock.