Thom Yorke, Jonny Greenwood And Massive Attack's Robert Del Naja Collaborate On Soundtrack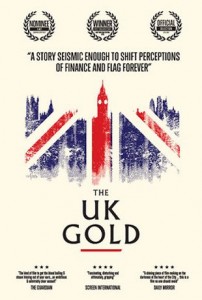 Radiohead's Thom Yorke and Massive Attack's Robert "3D" Del Naja released their collaborative soundtrack for The UK Gold, a documentary about the history of tax avoidance in the UK, for free.
The recording dates back to 2013 and also features Radiohead's Jonny Greenwood and Elbow's Guy Garvey. The songs feature glitchy electronic instrumentals packed with tension and dissonance.
Grassroots website UK Uncut debuted the entire soundtrack, which you can listen to below.