Tomorrow's Verse 2016 Album Of The Year Poll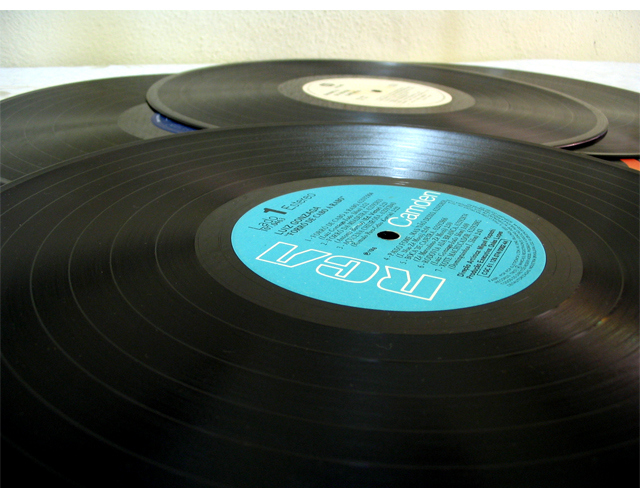 So many publications offer so many end of the year album lists, so why do most of them look like they are written in a foreign language? Sure a handful of my favorites records find themselves in the "lists that matter", but even after looking at Rob Mitchum's incredible aggregation work, I still find myself wanting a list that reflects what my friends and I are listening to.
I think we've got pretty good -- and diverse -- taste over here, so I was interested in seeing what a "staff" vote of Tomorrow's Verse's top contributors would look like.
Thus began the work of assembling the top albums from various contributors to create something of a consensus view.  The methodology for this first edition of the TV Album of the Year poll was simple.  Each submitter was asked to rank their top 21 albums into three tiers, 7 in each.  The top seven on each ballot earn three points, the next 7 two points, and the final tier a single point each.  The results for each ballot were tallied and the result is the list you find below.
And while we can use some tweaking (and perhaps a few more balllots) in next year's poll, I think the cream definitely rose to the top here, and there's plenty of eclectism to round out the bottom.
Big thanks to Alex Wood, @WeirScrewed, @neddyo, @pfcidb, @carmelocorn, @sufferingjuke and @mreezal who submitted ballots in addition to myself.  Onto the list...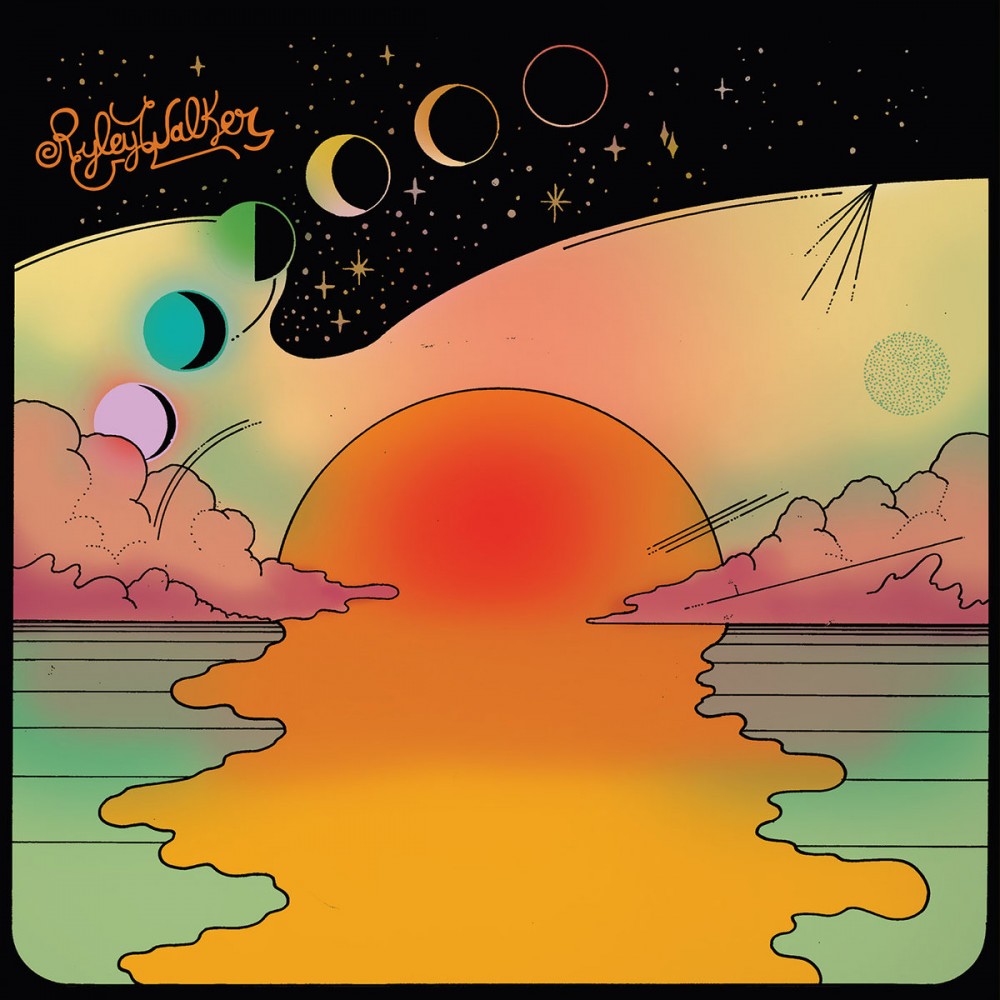 1.  Ryley Walker - Golden Sings That Have Been Sung
A well deserved space at the top of the list goes to Ryley Walker who we've been following with giddy enthusiasm on these pages.  A profound instrumentalist, bandleader and proud Chicagoan, this is an album, and artist, that emodies much of what we hope to turn folks onto.
"Walker has found his voice here. Challenging compositions that sound even more incredible live." - @WeirScrewed
"I saw Walker play early in the year and he played some new songs and I must admit, I wasn't sure about how good the album would be. My fears were completely unfounded. Golden Sings That Have Been is a masterpiece, picking up where last year left off. The album takes the listener on a dreamworld stroll through an autumnal forest, multihued leaves falling through a crisp air. I set the expectations high and he exceeded them, nothing not to love about that." - @neddyo
2. Sturgill Simpson - Sailor's Guide To Earth
As much as an album can be "stuck in the player" these days, Simpson's release was it for me as it came out.  As a parent, it was extra poignant.
"Metamodern blew up a genre, Sailor's Guide spikes the football and established him as a force to be reckoned with." - @WeirScrewed
3. William Tyler - Modern Country
One of the more breathtaking live shows I saw this year was a live performance of this album.  Like nothing else.
4. Chance The Rapper - Coloring Book
"The future of hip hop is bright if Chance the Rapper has his say. Coloring Book brought thoughtful writing and composition back to the forefront of slick rhymes." - @carmelocorn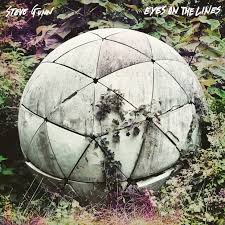 5. Steve Gunn - Eyes On The Lines
"Impossibly catchy hooks and tasty riffs make this guitar heavy album his best, most accessible yet." - @WeirScrewed
"Many of my favorite guitar players put out fantastic albums in 2016, but few tied together their instrumental prowess together with A+ songwriting quite like Steve Gunn did on his newest album. This is definitely a "breakthrough" kind of record, a revelation of sorts. It's been a treat to watch Gunn's career and confidence build and evolve. These are songs to rival the great singer-songwriters out there, but layered with Gunn's characteristic guitar complexity making something familiar and exotic altogether. As good as this is, it feels like a step, a part of a longer journey. Looking forward to the next one." - @neddyo
6. David Bowie - Blackstar
"This album has haunted us all year, which I truly believe was Bowie's intention. Total masterpiece." - @carmelocorn
"Blackstar gained instant notoriety when Bowie passed away only two days after its release, leading to the record being his first to reach number one on the Billboard charts . Even beyond this fact, Blackstar is a must-hear for music fans, the entire album packed with a brand of creativity that only a musician like Bowie could ever offer. Recorded with a group of local jazz musicians, the songs defy all boundaries of modern rock music, stretching horizontally onward, the shortest tracks still surpassing the four-and-a-half minute mark. Musically, the songs blend modern electronics with a dark ambience created by the horns, resulting in an otherworldly sound. Bowie's lyrics match this dramatic, ominous vibe, the focus on mortality throughout no coincidence. In some ways blending all of the fringes of Bowie's discography and in other ways exploring brand new concepts and textures, Blackstar is simply a phenomenal record, and finds Bowie's last living release a worthy continuance of his reputation" - Alex Wood
7. Hiss Golden Messenger - Heart Like A Levee
"Incredible collection of songs that signals MC Taylor's arrival into the top tier of American songwriters" - @WeirScrewed
8. Radiohead - A Moon Shaped Pool
"At some point you kind of want to see what a "bad" Radiohead album might sound like. I am far from the biggest Radiohead die-hard, but every time they put out a new one, I am almost always in awe. Even so, Moon Shaped Pool feels like their best in a while, orchestral and subtle, with all the appropriate builds, crescendos and exploration. Either you already love this one or I'll never convince you to, but I certainly do love it." - @neddyo
9. Greensky Bluegrass - Shouted, Written Down & Quoted
An introspective collection of songs, intensely personal -- a slice of heartfelt Americana that's not just "good for a jamband", but damn good period.
10.  A Tribe Called Quest - We Got It From Here... Thank You 4 Your Service
"A Tribe Called Quest's sixth and final album comes 18 years after their last release, reinstating the hip-hop innovators as a relevant and influential force in the rap game. Following the death of Phife Dawg, the record was recorded in Q Tip's studio, and the turn of events only makes the album seem more sincere and essential. The music isn't nostalgic or particularly groundbreaking, but of an insanely high quality throughout. The beats are inventive and always changing, still boasting the bass-heavy sound the group made famous without repeating past work in the slightest. Lyrically, the record is endlessly relevant, using creative lyrics and concepts to underline the racial discrepancies in modern America. Every line is worth paying attention to, with no filler on the album whatsoever, an array of guests entering and exiting throughout. Though most of us would never have guessed it, A Tribe Called Quest had one more album in them, and it's as essential as anything else in their discography. A paragraph couldn't do this album justice, and neither could an essay. You'll just have to listen." - Alex Wood
11. Wilco - Schmilco
Proving that even if their artier side has been toned down, Wilco is still capable of making great art.  This time in the acoustic mold, Jeff Tweedy continues to be one of our generations most important and consistent songwriters.
"Following last year's Star Wars comes Schmilco, a record that stands opposite to the former like an unlikely companion. Unlike Star Wars' often sloppy and noisy electric rock, Schmilco is soft, simple and largely acoustic. Similar in many ways to the acoustic portions of their recent sets, the album still features the excellent musicianship fans expect from the band, but delivered in a more subdued and straightforward way than past albums. This puts most of the spotlight on Tweedy's lyrics and vocal delivery, which are fortunately amongst his best in years. Though comparatively simple, Schmilco's directness becomes a strength, highlighting that the band doesn't need all of the excess from records like Yankee Hotel Foxtrot to create an excellent record." - Alex Wood
12. Woods - Sun City Eater In The River Of Light
"I am always eager to hear new music from Woods, one of my favorite bands going right now. Like many of this list, they are in a sweet spot: crunchy freak folk in an indie songwriter shell with a Jerry-head propensity to let loose and jam if the occasion should arise. City Sun Eater in the River is all that plus, with a just-the-right-amount dose of horns, a sort of South-of-the-Border spy thriller. While their ability and willingness to extend and explore is a large chunk of the appeal here, the songs stand on their own. Each track brings its own feel and surprises while remaining, undeniably Woods throughout." - @neddyo
13. Ray LaMontagne - Ourobourous
By the time Ouroborous came out, I thought I had already discovered a few albums of the year.  The Jim James produced set blended the best of what he brings to his own work with Ray's fully realized vision.
"Perhaps the most cohesive release of the year-feels like a modern Pink Floyd album that begs to be listened to in its entirety." - @WeirScrewed
14. Lambchop - FLOTUS
"With a couple of "doo doo doo"'s in the opening track, Lambchop's Kurt Wagner brought beauty and art to the ubiquitous autotune effect. If that was all this album did, it would already been a groundbreaking achievement from where I'm sitting. But that's just the surface getting scratched. By the end of the opening track, any listener who hasn't been emotionally stirred should be sent to sick bay for evaluation. The entire album is a gorgeous thing that deserves to be experienced in whole. Every year there seems to be a record that brings a profundity that the rest of the year's crop sorely lacks, to me, at least. Last year it was Sufjan Stevens. This year it is, without a doubt. FLOTUS." - @neddyo
15. Causa Sui - Return To Sky
"If you've ever gotten wind of a single music recommendation from me, I'm quite confident you've heard me push these Danish jammers on you. It's my mission in life to spread the Cause Sui gospel (and maybe bring them to the USA someday? #caUSAsui). It's not quite a guarantee that they'll make the top ten when they put out an album, but it's pretty close. Anyway, there was no contest this year, Return to Sky is a glorious, hair-raising, brain-melting affair from start to finish. If you like deep, sick instrumental jamming, few do it better. Amazing, just as adept in the studio as they are live, this album is one killer song/track/free-form after another." - @neddyo
@neddyo turned me on to Causa Sui a few years ago, and if he's their number one fan in the USA, I've got to be the #2.  All my favorite jambands could take a lesson in how to create bold, innovative, adventurous music from these Europeans.  The amazing thing -- theses lessons can be applied both to their live stuff AND the in the studio.  Return To Sky traverses many worlds across its relatively short playing time, begging you to start again by the finish.
16. Anderson .Paak - Malibu
17. American Babies - Epic Battle Between Light & Dark
This was another big year for Tom Hamilton.  Between his appearances with the world shaking JRAD, other crazy one-offs, and heavy touring with the Babies, it's almost easy to overlook that he dropped a fine album.  The 
18. Chris Forsyth & The Solar Motel Band - The Rarity Of Experience
Hard to imagine how the grooves of a record can capture the dynamics of Forsyth's fretwork.  Epic compositions that are executed with a searing intensity.
19. Thee Oh Sees - A Weird Exits
"The tireless and almost violently restless John Dwyer cranked out another top-ten'er, the second time in 2 years. Actually, Thee Oh Sees had two new albums in 2016, but A Weird Exits is, between the two, the noteworthy achievement. What makes Dwyer so special is that he can capture the pure kinetics of his two-drummer line-up in the studio. Four dimensional sculpture that reaches out through the speakers and slaps you around a bit. Psychedelic punk that gets your blood pumping and your mind racing, angry physicality meets mindful bliss. There are few bands quite like Thee Oh Sees." - @neddyo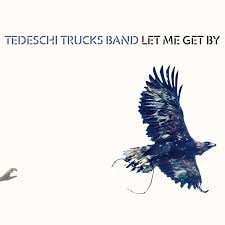 20. Tedeschi Trucks Band - Let Me Get By
This one secured a spot at the top of my list early (it was released last January).  Derek, Susan and the band mix up styles, but somehow it all fits together perfectly.  Balances the catchy with the soulful with the heady.  Classic feel with a forward looking flavor.  A fine gumbo of an album that represents the best of what this band is about.
21. Tortoise - The Catastrophist
22. White Denim - Stiff
23. 75 Dollar Bill -- Wood/Metal/Plastic/Pattern…    
24. Car Seat Headrest -  Teens Of Denial
25. Bon Iver - 22, A Million    
26. Drive By Truckers - American Band
27. Morgan Delt - Phase Zero
28. Marisa Anderson - Into the Light    
29. Parquet Courts - Human Performance
30. Whitney - Light Upon The Lake
31. Paul Simon - Stranger To Stranger
32. Fruition - Labor Of Love
33. Big Gigantic - Brighter Future
34. King Gizzard & the Lizard Wizard - Nonagon Infinity    
35. Andrew Bird - Are You Serious    
36. Twin Peaks - Down In Heaven    
37. St. Paul & The Broken Bones - Sea Of Noise    
38. Snarky Puppy - Family Dinner, Vol. 2    
39. Juan Pastor - Chinchana    
40. Kaytranada - 99.9%    
41. John Scofield - Country For Old Men    
42. DIIV - Is the Is Are
43. Matt Kivel - Janus
44. Hamilton Leithauser + Rostam - I Had a Dream That You Were Mine
45. Kevin Morby - Singing Saw
46. Thor & Friends - Thor & Friends
47. health& beauty - NO SCARE
48. Daniel Bachman - Daniel Bachman
49. Psychic Temple - Psychic Temple III
50. Dawes - We're All Gonna Die
51. Various Artists - Day of the Dead
52. Childish Gambino - Awaken, My Love
Honorable Mentions
Natural Child - Okey Dokey, Hayes Carll - Lovers and Leavers, Joe Purdy - Who Will Be Next?, Chicago Farmer - Midwest Side Stories, TAUK - Sir Nebula, Band of Horses - Why Are You Ok, Justice - Woman, Nathaniel Rateliff and the Night Sweats - A Little Something More From, Tycho - Epoch, Eleanor Friedberger - New View, Goat - Requiem, Nonkeen - The Gamble, M. Ward - More Rain, The Avalanches - Wildflower, Kanye West - The Life of Pablo,, NxWorries - Yes, Lawd!, Derrick Hodge - The Second, Lettuce - Mt. Crushmore, JMSN - It Is., Esperanza Spaulding - Emily's D+evolution, Various Artists - Wake Up You!, Anna Meredith - Varmints, Cian Nugent - Night Fiction, Bonnie Prince Billy & Bitchin Bajas - Epic Jammers & Fortunate Little Ditties, Papa M - Highway Songs, MV & EE - Root/Void, Rangda - The Heretic's Bargain, Rob Mazurek & Emmett Kelly - Alien Flower Sutra, Jeff Parker - The New Breed
Also Receiving Votes
Pinegrove - Cardinal, Hard Working Americans - Rest In Chaos, Brent Cobb - Shine On Rainy Day, Marcus King Band - Marcus King Band, Shovels & Rope - Little Seeds, Red Hot Chili Peppers - The Getaway, De la Soul - ...and the Anonymous Nobody, Bob Weir - Blue Mountain, Phantogram - Three, Van Ghost - The Ghost Unit, Electric Eye - Different Sun, GoGo Penguin - Man Made Object, Dave Harrington Group - Become Alive, Heliocentrics - From the Deep, Jim James - Eternally Even, Dinosaur Jr. - Give A Glimpse Of What Yer Not, Kishi Bashi - Sonderlust, Brad Mehldau - Blues and Ballads, Snarky Puppy - Culcha Vulcha, Kendrick Lamar - Untitled, Unmastered,  Terrace Martin - Velvet Portraits, Oddisee - The Odd Tape, Donnie Biggins - Profiles, Cass McCombs - Mangy Love,The Amazing - Ambulance, Xylouris White - Black Peak, Swans - The Glowing Man, Oneida & Rhys Chatham - What's Your Sign?, Colin Stetson - SORROW