VIDEO | Jerry Garcia's Only Solo Performance As A Member Of Grateful Dead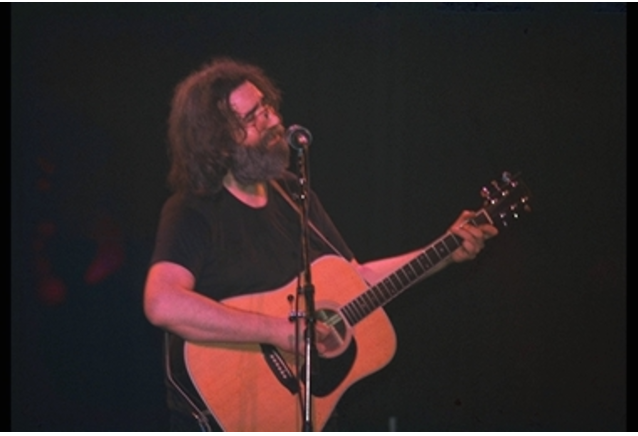 Jerry Garcia peformed thousands of shows with the Grateful Dead, hundreds more with various configuration of the Jerry Garcia Band, and when you throw in NPRS, Garcia / Grisman, Old & In The Way, and duo gigs with John Kahn, he was thankfully no stranger to the stage.
But solo and acoustic Jerry was rare indeed.
On April 10th, 1982 at the Capitol Theatre in Passaic, NJ, he performed his show in this format as a member of the Grateful Dead (records show there may have been at least one more in pre-1965).
Unbeliveably, video of this performance exists and has been shared by the folks at concertvault.com.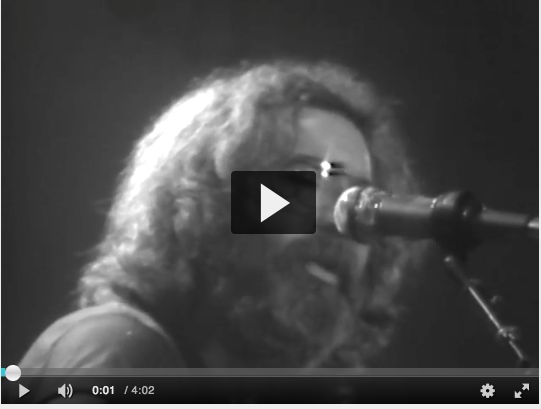 Although it was a two set (plus encore) show, the video contains just a part of "Ripple" and "Reuben & Cerise", which closed the show.  But it's an incredible glimpse of pure, undulterated Jerry.
The notes at jerrygarcia.com indicate that he was feeling uncomfortable alone on stage and played the subesquent scheduled solo gig (4/21/82) with Kahn on bass, and Weir for a Letterman appareance just three days later.
SET LIST

SET 1

Going, Going, Gone
Oh Babe, It Ain't No Lie
Rosalie McFall
Sing Me Back Home

SET 2

It Takes A Lot To Laugh, It Takes A Train To Cry

ENCORE

SHOW NOTES